Top Ten Best Indian Technology Startups
India is becoming a startup nation, People are doing innovation and making business out of it. This list will cover best indian Technology startups to watch out in 2015.

The Top Ten

1 Flipkart

The Best startup in Indian startup scene. Flipkart is most valued startup in India disrupting Ecommerce industry with its brilliant service and customer support

Visit Website

2 Zomato

Zomato is global startup in food technology, It provides Restaurants menu information through mobile app and website.

Visit Website

3 Housing

Housing is fastest growing startup in India, Housing is using technology in a best way to solve house hunting problem in India

4 Foodpanda

Foodpanda is best startup in food delivery, Foodpanda provides a best app for order food online.

5 Practo

Practo is making online doctor appointment easiest with its innovative soultion. Best startup in India in health tech.

This seems fairly useful. I'd probably use it.

6 Digital Gorkha

Digital gorkha is solving residential security with its innovative application. Its making visitor registration fast and hassale free.

7 Freshdesk

Freshdesk is providing helpdesk solutions to companies. Freshdesk is one of fastest growing startup in India.

8 Apartmentadda

Apartmentadda is solving housing accounting and billing problem in best possible way. They provide Accounting ERP system to Societies.

9 Doctoriduniya

This is healthcare startup which help patients to choose Right Doctors in Right Hospital for his Medical Services.

This is a very good healthcare portal for online appointment of doctors.

Very Useful digital tools.

10 Akosha

Akosha connect customers to service providers on a web/mobile platform where they can send chat with providers.

The Contenders

11 CronJ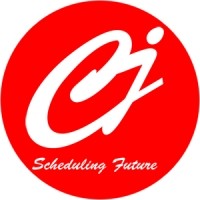 CronJ has been creating quality web applications for clients, consistently looking for new innovations and ideas to make every application perfect fit for the customers. They offer a proven and completely unique way of developing custom software applications. CronJ is one of the early adopters of Node.js, AngularJS and entire JavaScript technologies. With vast experience and expertise in the field of custom software development, CronJ guarantees to build a unique product for your every idea.
Their Tech experts are precisely brilliant and flexible to provide quality solutions to their customers, most importantly they are the fast growing startup with the team of best tech expert. They have a squad of Designers, Full Stack Developers, Mobile Developers and Technical Experts, hence they are the specialist in various fields.
CronJ's recent growth and expansion into the Netherlands and Dubai markets is a clear indication that they have been successful in reaching customer goals to deliver cutting edge Information Technology (IT) services. Well impressed with their work and passion of delivering projects in the right time.
As a client, the most satisfying thing is that you get the project delivered on the same day company committed. I am happily satisfied.:) Thanks.
12
Koovs
Koovs is redefining e fashion store in India.
13 Upayogee
14
Restolabs
Restolabs provides Restaurants with an online ordering plug-in to allow customers to place orders online on restaurant's own website.
15
Connaizen
Connaizen's super powerful analytical engine works within the banks to understand the spending patterns of customers for you. While we do so, we don't use any of their personal data. We know how and when your prospective loyal customers like to spend. Our Campaign Manager enables you to launch the right offer for the right customers and a lot more.
16
Foodfleets
FoodFleets launched a product for fleet tracking system called Food Fleet. Food Fleet offers a solution for Online Driver Management, GPS Fleet Tracking, Food Delivery Tracking, Food Delivery Management, etc.
17
Lybrate
Founded in 2013, Lybrate aims to connect patients with doctors in India and help raise awareness of basic medical practices in the country.
18
Apectory
This brand management really helped me and my friends in this period of pandamic. I have a shop in chandni chowk even after starting online shippment I wasn't getting orders. But of this company about which I read on social media helped me a lot. There dedicated mentors are best. Even there packages are so cheap that it's more than worth it. They had some issues as they are a startup firm but now it's all fine. I was shocked when when I got to know that this company started at a time when companies are closing. They really need support
This is good startup service launched this year, 2020. This company has helped my business by providing a free video advertisement. They are helping every small business with this.
BAdd New Item