Greatest Individual Song Lyrics (Just 1 Sentence)
fruitslicer2000
So many beautiful lines have originated across all fields of music, ever since the very first opera of the 1500s to the rappers of the past 20 years, there is both literary eloquence and excellence to accompany a memorable tune. Of course, some are better than others. Think about the sound of the words and the resulting musical effect as well as meaning. If you are going to post a new lyric, ensure it isn't too long (not the whole song or an entire verse etc.), and provide the song it's from and the artist, in the form of some of the other entries. If it is not originally in English, provide an official translation, not one from a translator application because that will likely fail to do the words justice.
The Top Ten
1
And in the end, the love you take, is equal to the love you make - The Beatles, The End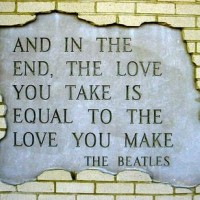 Yes, yes, yes! The historical significance of this lyric, being the last all four Beatles would ever record truly gives weight to what they, and all music, is about. A statement that incentivises you to embrace the ultimate emotion that keeps the world going and to give it as much as you receive it. That's all that mattered in the end of The Beatles (they finished this song at peace with one another and accepted this was the end), and that is, fundamentally, all matters in the human condition. To come at the end of the great Abbey Road medley (well, almost the end anyway) makes this incredibly deep, philosophical statement feel earned, and the music that surrounds it is truly extraordinary. No matter what you feel about the band or the medley, it is universally irrefutable, that this is one of the highlights of their entire repertoire. And that's saying something! - Andthisisolaf
2 Nobody's right if everybody's wrong - Buffalo Springfield, For What it's Worth
3
Doesn't mean that much to me to mean that much to you - Neil Young, Old Man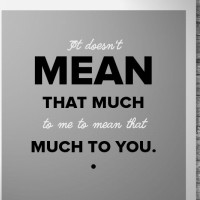 4 And when the broken hearted people, living in the world agree, there will be an answer: let it be - The Beatles, Let it Be
5 Living is easy with eyes closed, misunderstanding all you see - The Beatles, Strawberry Fields Forever
6
Even though it all went wrong I'll stand before the Lord of Song, with nothing on my tongue but Hallelujah - Leonard Cohen, Hallelujah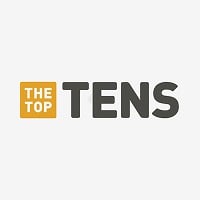 7 To see him obviously framed, couldn't help but make me feel ashamed, to live in a land where justice is a game - Bob Dylan, Hurricane
8 I am he as you are he as you are me and we are all together. - The Beatles, I am the Walrus
9 Fear is the lock and laughter the key to your heart. - Crosby, Stills and Nash, Suite: Judy Blue Eyes
10
Share it fairly but don't take a slice of my pie - Money, Pink Floyd
This line is "so true it hurts". - JoLeKosovo
The Contenders
11 If I could start again, A million miles away, I would keep myself, I would find a way - Hurt (Nine Inch Nails)
12
So what if the master walked on the water? I don't see him trying to stop the slaughter. - So What - Crass
This is such an amazing line. - JoLeKosovo
13 Nothing really matters, anyone can see, nothing really matters, nothing really matters to me. - Queen - Bohemian Rhapsody
14 I'm a space-bound rocketship and your heart's the moon, And I'm aimin' right at you 250, 000 miles and a clear night in June, And I'm so lost without you. - Eminem , Space bound
15 We're just two lost souls swimming in a fish bowl. - Pink Floyd, Wish You Were Here
16 All lies and jest, still, a man hears what he wants to hear and disregards the rest. - Simon and Garfunkel, The Boxer
17 I'd rather be a hammer than a nail. - Simon and Garfunkel, El Condor Pasa
18 You better start swimming or sink like a stone, cause the times they are a-changing. - Bob Dylan, The Times They Are A-Changin'
19 Time can bring you down, time can bend your knees. - Eric Clapton, Tears In Heaven
20 Take my hand, take my whole life too, but I can't help falling in love with you. - Elvis Presley, Can't Help Falling in Love
21 I waited for something and something died, so I waited for nothing and nothing arrived - The Villagers, Nothing Arrived
22 And while the Queen kept on strangling in the solitude she preferred, the battle continued on - Suzanne Vega, The Queen and the Soldier
23
It's better to burn out than to fade away - Neil Young, My My, Hey Hey (Out of the Blue)
The line that ended grunge came from the man that started grunge. - JoLeKosovo
24 I'm just a man, I'm not a hero. - Welcome To The Black Parade, My Chemical Romance
25 We know the truth, but prefer lies - The Decline, NOFX
26 Your sperm's in the gutter, your love's in the sink - Thick as a Brick, Jethro Tull
27 I hurt myself today, to see if I still feel - Hurt - Nine Inch Nails
28 "Instead of a war on poverty, they've got a war on drugs so the police can bother me." - Changes (2pac)
29
But that's just a stupid dream that I won't realize, because I can't even look in your eyes without shaking, and I'm not faking, I'll bring home the turkey if you bring home the bacon. - Weezer, El Scorcho
It's a long line but it's just a part of a run-on sentence. It summarizes perfectly the troubles of love in my opinion, and its contradictions. The whole verse being a sort of run-on sentence, I'd like to show it here :
"I wish I could get my head out of the sand
Because I think we'd make a good team,
And you would keep my fingernails clean,
But that's just a stupid dream that I won't realize
Because I can't even look in your eyes without shaking, and I ain't faking
I'll bring home the turkey if you bring home the bacon! " - JoLeKosovo
30
"And it's safe to say that our next generation maybe can sleep with dreams of being a lawyer or doctor instead of boy with a chopper that hold the cul de sac hostage?" - m.A.A.d. City, Kendrick Lamar
Maybe I haven't listened to enough rap music yet, but even among the golden age rappers I still haven't found a line that I think is better than this. Feel free to throw me your favorite rap lyric. - JoLeKosovo
BAdd New Item
Related Lists
Top Ten Scariest One or Two Sentences
Top Ten Ways to Put a Sentence at the End of "We are Number One but the Word "One" Was Replaced With..."
Best Horror Stories In One Sentence

Top Ten Question Titled Songs to Ask Aaron Keylock's "Just One Question"
List Stats
30 listings
2 years, 295 days old

Error Reporting
See a factual error in these listings? Report it
here
.