Most Influential Heavy Metal Bands of the 80s and 90s
technicalbrutaldeath
A list reflecting your views on the most influential heavy metal bands of the 80s and 90s. I'd love to also add the 2000s but we are yet to see A big impact from any of these bands (as A lot of these bands are still "new")
Warning: DO NOT ADD ANY BANDS FROM AFTER 1999, DO NOT ADD ANY BANDS WHO EITHER DON'T PLAY HEAVY METAL OR ONLY PLAYED HEAVY METAL FOR A SHORT PERIOD IN THEIR CAREER
I do not want to see anything similar to the following (These are examples of bands that aren't really metal an shouldn't be on this list.... obviously ANY band that formed or didn't release albums until the end of the 90s or the start of the 2000s should NOT be on this list.
Systems of A down
Linkin Park
Avenged Sevenfold
Limp Bizcuit
Northlane
Disturbed
ACDC
Black Veil Brides
ect ect
Notice how I left bands like SLIPKNOT and UNEARTH.... that's because UNLIKE the above bands they are HEAVY METAL bands. This warning isn't here because I'm trying to be an elitist.... it's to make sure that only heavy metal bands are on the list... and that they at least formed before 2000.)
The Top Ten
1
Iron Maiden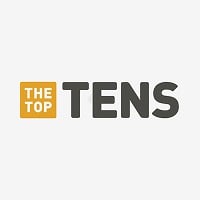 Iron Maiden are an English heavy metal band formed in Leyton, East London, in 1975 by bassist and primary songwriter Steve Harris. The most critically acclaimed period for the band was from 1983-1989. With vocalist Bruce Dickinson, bassist Steve Harris, lead guitarist Dave Murray, rhythm guitarist Adrian ...read more.
I'd love to have put these guys at the top but because of fanatic Christians in the US Iron maiden were never popular there (ironically bands like slayer, Metallica and megadeth were commercially successful. ) And therefore had little influence on A lot of US based extreme metal HOWEVER still had A big impact in Europe.

Iron maiden are often regarded as the biggest influence on early prog metal, power metal and 80s traditional heavy metal. They also heavily influenced genres like Melodic death metal and black metal Along with A lot of Folk metal and symphonic metal bands. - technicalbrutaldeath
2
Metallica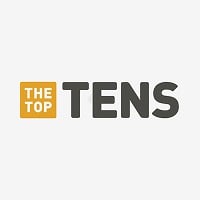 Metallica is an American Thrash Metal band formed in 1981 . The original lineup was James Hetfield (Vocalist and Rhythm guitarist), Dave Mustaine (Lead Guitar), Lars Ulrich (Drums), Ron McGovney (Bassist). The group came into mainstream from their Self-Titled album and the hit single "Enter Sandman". ...read more.
I'm not A fan of neither slayer nor Metallica BUT slayer and Metallica were easily some of the most influential metal bands of the 80s and 90s. I think I could of got away here putting either of them however A lot of bands rejected slayer as an influence (Although many admitted later on that they were an influence. )

I think Metallica's influence unlike slayer's was definitely more prominent in the early 90s than it was in the 80s although they definitely influenced quite A few bands in the 80s as well. - technicalbrutaldeath
3
Venom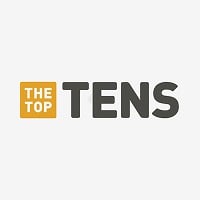 Venom are an English extreme metal band formed in 1979 in Newcastle upon Tyne. Coming to prominence towards the end of the new wave of British heavy metal, Venom's first two albums—Welcome to Hell and Black Metal—are considered a major influence on thrash metal and extreme metal in general.
Probably the single most Influential EXTREME METAL band of the 80s. Without them there would be no bands like Metallica, slayer, Megadeth, Coroner, Anthrax etc etc. Thrash would have sounded completely different without them.

Death metal: Deathcore, metalcore, groove metal, nu metal, grindcore, deathgrind, goregrind, Death/Thrash, Melodic death metal, technical death metal, Brutal death metal or MIXTURES of the above genres.

Black metal, Symphonic black metal, melodic black metal, folk metal, viking metal, celtic metal, "unblack metal" etc etc.

Or genres like funeral doom, death/doom, gothic doom, symphonic metal, drone doom etc etc.

Along with thrash fusion genres like power metal

In other words modern metal wouldn't have existed without venom and heavy metal MAY HAVE died out. One of heavy metal's strengths was/is it's ability to change or adapt to modern times where as other genres of music just don't have this dynamic. - technicalbrutaldeath
4
Slayer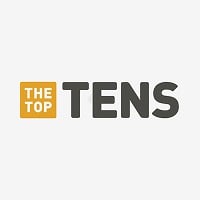 Slayer is an American thrash metal band from Huntington Park, California, formed in 1981 by guitarists Jeff Hanneman and Kerry King. They rose to fame with their 1986 album Reign in Blood, and is credited as one of the big four of thrash metal bands, the others being Metallica, Megadeth, and Anthrax. ...read more.
Slayer were very influential among extreme metal bands especially in the mid 80s. Slayer Influenced SOME death metal bands along with many black metal and extreme thrash metal bands. Their influence continued in the 90s with bands like pantera and sepultura (their 90s material. ) along with later bands like slipknot and Lamb of god. - technicalbrutaldeath
5
Megadeth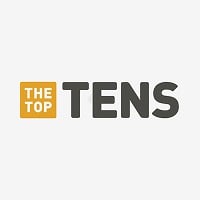 Megadeth is an American thrash metal band from Los Angeles, California. Megadeth was formed in 1983 by guitarist Dave Mustaine and bassist David Ellefson, shortly after Mustaine was fired from Metallica. They have released 15 studio albums to date, and have gone through many lineup changes, with Dave ...read more.
6
Death / Mantas
Death are considered to be one of and in some cases the first Death metal band. Of course they not only laid down and archetype for death metal but were also very famous for incorporating prog influences into some of their later music.

Death are one of the most commercially successful death metal bands to date although never gained A lot of commercial success in the US because YOU GUESSED IT, Christian fanatics (although ironically morbid angel along with deicide and cannibal corpse were more commercially successful. ) - technicalbrutaldeath
7
Pantera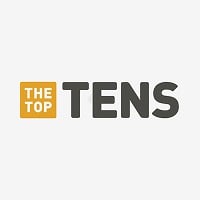 Pantera was an American Heavy Metal band formed in 1981 by guitarist Dimebag Darrell and drummer Vinnie Paul. The band started out as a Glam Metal act in the 1980s with little success. After discarding their original lead vocalist and enlisting Phil Anselmo, the band signed a major record deal with ...read more.
All these new school metal bands are trying to be pantera
8
Celtic Frost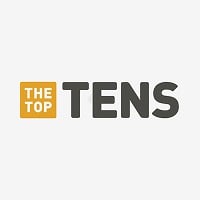 Celtic Frost was a Swiss extreme metal band from Zürich. They are known for their heavy influence on extreme metal genres.
Another hugely influential Thrash styled extreme metal band. Formely known as "hellhammer" they were Very influential in black metal and death metal mainly during the 80s and were influential for some thrash metal bands as well. - technicalbrutaldeath
9
Mercyful Fate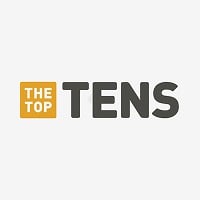 Mercyful Fate was a Danish heavy metal band from Copenhagen, formed in 1981 by vocalist King Diamond and guitarist Hank Shermann.
Like venom these guys were influential even to those now famous thrash metal bands along with black metal bands and even some death metal bands BUT mercyful fate were also quite influential for prog and traditional heavy metal bands along with doom metal bands (like candle mass. ) - technicalbrutaldeath
10
Napalm Death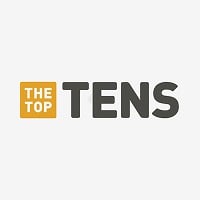 Napalm Death are a British grindcore/death metal band formed in Meriden, West Midlands, England, in 1981. While none of its original members remain in the group, the lineup of vocalist Mark "Barney" Greenway, bassist Shane Embury, guitarist Mitch Harris and drummer Danny Herrera has remained consistent ...read more.
Many people will argue that they are not A metal band but Grindcore is A mixture of extreme metal like thrash and speed metal and hardcore punk and sound less like hardcore punk than many SLAYER songs do.

Napalm death are often credited with bringing Blast beats to extreme metal as well as coining the term (as they originated in jazz. ) and were an influence on many Death metal and grindcore bands along with many punk and rock bands to come. (and their aggressive drumming was also adopted by many thrash metal bands and later influenced many NWAHV bands. )

Napalm death were also famously features - technicalbrutaldeath
The Contenders
11
Helloween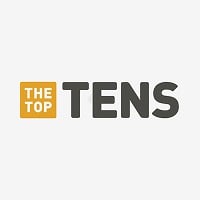 Helloween is a German power metal band founded in 1984 in Hamburg, Northern Germany. The band is a pioneering force in the power metal genre, and their second and third studio albums, Keeper of the Seven Keys: Part I and Part II, are considered masterpieces of the genre.
12
Armored Saint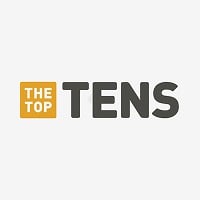 Armored Saint is an American heavy metal band, formed in 1982 in Los Angeles, California. Since 1990, the band has consisted of John Bush on vocals, Joey Vera on bass, Jeff Duncan on guitar and the Sandoval brothers, Phil and Gonzo on guitar and drums, respectively.
13
Possessed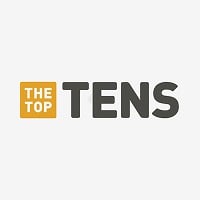 Possessed is an American thrash/death metal band, originally formed in 1983 in the San Francisco Bay Area. Noted for their fast style of playing and Jeff Becerra's guttural vocals, they are routinely called the first band in the death metal genre. Possessed is the sometimes credited with being the first ...read more.
I had to put them on the list because Death are on here. Along with Death they are credited with created death metal. Their music is heavily influenced by Venom's ideas of speed and aggression (although as Death metal developed A lot of this would be taken out of the music. ) They laid the groundwork for thousands, tens of thousands or hundreds of thousands of Death metal bands after them and were one of the first (only behind Mantas) to use deep guttural vocals that would later be known as growls. - technicalbrutaldeath
14
Angel Witch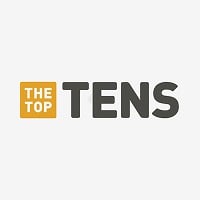 Angel Witch are a British heavy metal band which formed in London, England in 1977 as part of the new wave of British heavy metal movement.
There were many bands I could have put in this place but by the end of it the list will look completely different. Angel witch influenced MOST of the above bands however no album after their self titled album was anywhere near as influential... which is why they failed to influence many bands after the early-mid 80s. Still without them Metal may not be the same today which is why they needed A mention. - technicalbrutaldeath
15
Bathory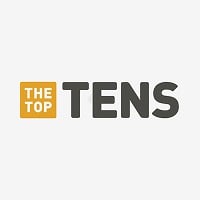 Bathory was a Swedish Black/Viking Metal band formed in 1983 by Quorthon and Jonas Åkerlund. Bathory's first 4 albums layed the blueprint for Scandinavian Black Metal. Quorthon is often credited with creating the "shrieking" vocal style of Black Metal. Their 5th album, Hammerheart (1990) displayed ...read more.
16
Exodus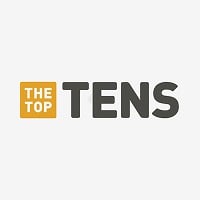 Exodus is an American thrash metal band formed in 1979 in Richmond, California. Spanning a career of 37 years, Exodus has gone through numerous lineup changes, two extended hiatuses, and the deaths of two former band members.
17
Death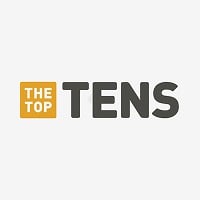 Death was an American Death Metal band formed in 1983 by Chuck Schuldiner. Death is considered to be one of the most influential bands in heavy metal and a pioneering force in death metal. Its debut album, Scream Bloody Gore, has been widely regarded as the first death metal record, while the band's ...read more.
18
Meshuggah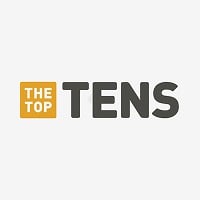 Meshuggah is a Swedish progressive metal band from Umeå, formed in 1987. They are credited with crafting the Djent subgenre. Meshuggah's line-up consists of founding members vocalist Jens Kidman and lead guitarist Fredrik Thordendal, drummer Tomas Haake, who joined in 1990, rhythm guitarist Mårten ...read more.
19
Korn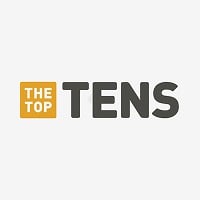 Korn is an American Nu-Metal band from Bakersfield, California, formed in 1993. The band's current lineup includes founding members Jonathan Davis, James "Munky" Shaffer, Brian "Head" Welch, and Reginald "Fieldy" Arvizu, with the addition of Ray Luzier, who replaced the band's original member, David ...read more.
I don't like this band, but you've gotta admit they were pretty influential.
20
Mayhem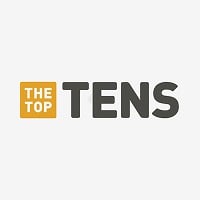 Mayhem is a Norwegian black metal band formed in 1984 in Oslo, regarded as one of the pioneers of the Norwegian black metal scene. The band is also known for the infamous events surrounding them including the 1991 suicide of vocalist Dead (in which former guitarist Euronymous took pictures of Dead's ...read more.
PSearch List
Recommended Lists
Related Lists

Most Influential Traditional Heavy Metal Bands

Most Influential Figures in Heavy Metal History

Most Influential Thrash Metal Bands

Top 10 Most Influential Metal Bands

Most Influential Death Metal Bands
List Stats
100 votes
46 listings
4 years, 52 days old

Top Remixes (5)

1. Metallica
2. Iron Maiden
3. Slayer

htoutlaws2012

1. Iron Maiden
2. Megadeth
3. Slayer

maiden8

1. Venom
2. Iron Maiden
3. Metallica

technicalbrutaldeath
View All 5
Posts
Error Reporting
See a factual error in these listings? Report it
here
.