Most Influential Muslims
The Top Ten
Muhammad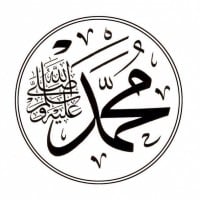 Muhammad (570 AD - 632 AD) was an Arabian Prophet, best known as the central figure (and last prophet) of the Abrahamic religion of Islam and is amongst the most revered and important historical figures in the world.
Mustafa Kemal Ataturk

Umar Ibn-el-Khattab
All of these are political/religious figures. Why not add some scientist or inventor? There are many influential Muslim scientists.
Ali ibn Abi Talib
Husayn ibn Ali
Saladin

Mehmed II

Muhammad ibn Abd al-Wahhab
Muhammad bin Saud
Rumi
The Contenders
Tariq Jamil
Muhammad Ali Jinnah

"Quaid-e-Azam" Muhammad Ali Jinnah (December 25th 1876 - September 11th 1948) was a British-Indian lawyer and politician, whom would later go on to become the founder of Pakistan in 1947 and its first Governor-General. He died only a year after from tuberculous, but has remained an influential and important ...read more.
Hussein bin Ali, Sharif of Mecca
King Hussein
Ruhollah Khomeini

Sayyid Ruhollah Mūsavi Khomeini, known in the Western world as Ayatollah Khomeini, was an Iranian Shia Islam religious leader and politician.
Muhammad Ali

Muhammad Ali (January 17th 1942 - June 3rd 2016) was an American former professional boxer . He was generally considered among the greatest heavyweights in the history of the sport.
Malcolm X

Malcolm X (May 19, 1925 – February 21, 1965) was an African-American Muslim minister and human rights activist. To his admirers he was a courageous advocate for the rights of blacks, a man who indicted white America in the harshest terms for its crimes against black Americans; detractors accused him ...read more.
Saddam Hussein

Saddam Hussein Abd al-Majid al-Tikriti was the fifth President of Iraq, serving in this capacity from 16 July 1979 until 9 April 2003. A leading member of the revolutionary Arab Socialist Ba'ath Party, and later, the Baghdad-based Ba'ath Party and its regional organization Ba'ath Party – Iraq Region—which ...read more.
Elijah Muhammad
Muhammad ibn Saud
Osama Bin Laden

Osama bin Mohammed bin Awad bin Laden was a Saudi Arabian-born stateless terrorist. He was a founder of al-Qaeda, the organization that claimed responsibility for the September 11 attacks on the United States, along with numerous other mass-casualty attacks against civilian and military targets worldwide. ...read more.
Shah Rukh Khan

Shah Rukh Khan, also known as SRK, is an Indian film actor, producer, and television personality. Referred to in the media as the "Badshah of Bollywood", "King of Bollywood", "King Khan", he has appeared in more than 80 Bollywood films, and earned numerous accolades, including 14 Filmfare Awards.
BAdd New Item