Most Innovative Guitarists
ameentheguitarist23
All these guys made major contributions to guitar playing, be it in terms of technique, tone, style or simply feel. They changed the way people would see guitar, over the years, and are very much responsible for what we see it as today.
The Top Ten
1
Jimi Hendrix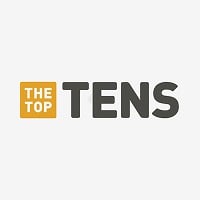 Jimi Hendrix (born November 27, 1942 - September 18, 1970) was an American rock guitarist, singer, and songwriter . Although his mainstream career spanned only four years, he is widely regarded as one of the most influential electric guitarists in the history of popular music, and one of the most celebrated ...read more.
No one proceeds Hendrix in this area in my book he literally rewrote the book on how to play the guitar in many ways not just flash but creating new audio landscapes, merging styles, creating new ones while apexing the old.
Who else can make the guitar scream and still sound good? - ameentheguitarist23
He should be number 1 - nickolie
2
Eddie Van Halen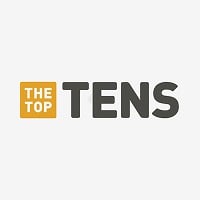 Edward Lodewijk "Eddie" Van Halen is a Dutch-American musician, songwriter and producer. He is best known as the lead guitarist, occasional keyboardist and co-founder of the hard rock band Van Halen.
Exites thrills enthralls and is a virtuoso that is unequaled on electric guitar his music is power and energy of a human to the max
While many other influential guitarists made guitarists everywhere want to play like them, Eddie made people from all over the world go out and buy a guitar.
While other influential guitarists made guitarists everywhere want to play like them, Eddie made people all around the world go out and buy a guitar.
Hendrix did all of this too, and even possibly tapping. Listen to Hear My Train A-Comin', live at the Atlanta Pop Festival, you'll hear it,
1 Comment
3
Les Paul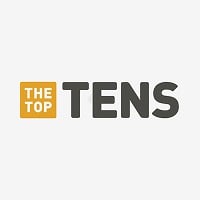 Lester William Polsfuss, known as Les Paul, was an American jazz, country, and blues guitarist, songwriter, luthier, and inventor.
He invented the solid body electric guitar. And a lot of other things, but that's all he needs to make this list. - ameentheguitarist23
He invented the les paul for crying out loud. He should be even higher
4
The Edge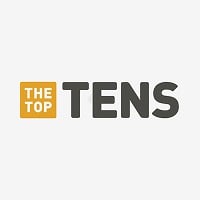 David Howell Evans, better known by his stage name the Edge, is an Irish musician and songwriter best known as the lead guitarist, keyboardist and backing vocalist of the rock band U2.
This man is a sonic genius
His tonal innovations are something which is very hard to achieve. He is the reason why it is so hard to make a U2 song sound right if anyone other than him plays it. - ameentheguitarist23
5
Tom Morello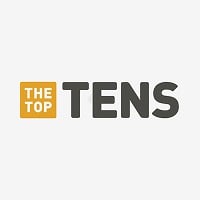 Thomas Morello is an American musician, singer-songwriter and political activist. He is best known for his tenure with the band Rage Against the Machine and then with Audioslave.
sick kid
This is innovation guys... No one can ever play like Tom Morello... Listen to the riff of "guerrilla radio" and solo of "bulls on parade".. No doubt at all
I don't care what you say, Tom Morello does things no one else does and no one else should touch a whammy pedal
Listening to him play is the only way to get an explanation of how good his innovations are. - ameentheguitarist23
1 Comment
6
Frank Zappa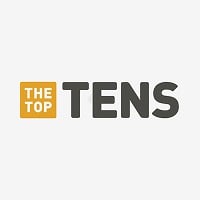 Frank Vincent Zappa was an American musician, songwriter, composer, record producer, actor and filmmaker.
Y'all ever heard of another guitarist capable of incorporating elements of Bulgarian folk music into his guitar solos? I'm pretty sure you don't. And that's why my vote goes to master Zappa.
7
Tony Iommi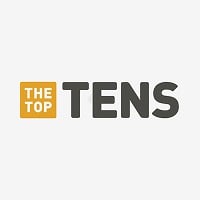 Anthony Frank "Tony" Iommi is an English guitarist, songwriter and producer. Best known as lead guitarist and founding member of the pioneering heavy metal band Black Sabbath, he has been the band's sole continual member and primary composer. At age 17, he accidentally lost the fingertips of his middle ...read more.
The father of metal guitar. Enough said. - ameentheguitarist23
Iommi could stand in 3rd place after Django Reinhardt and Hendrix.
8
Dick Dale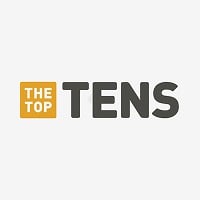 I personally think that he was more important than Dave or Ray Davies for guitar distortion. They used broken amps and power chord to create "hard rock" type of sound but Dick Dale's tremolo picking was far ahead than "You Really Got Me'. It was heavy, loud and fast. Brought the Arabian piece on fire. - zxm
9
Steve Vai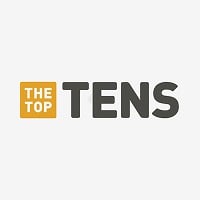 Steven Siro "Steve" Vai is an American guitarist, composer, singer, songwriter, and producer, born and raised on Long Island, New York.
He might not have invented or popularized any techniques, but he sure did take Eddie Van Halen's works in a whole new direction. Vai made great innovations to many of the techniques made famous by Van Halen, especially whammy bar tricks and tapping. Even his tonal innovations are unbelievable. - ameentheguitarist23
10
Joe Satriani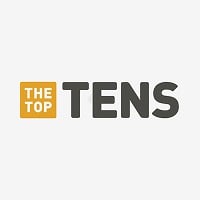 Joseph Satriani (born July 15, 1956) is an American instrumental rock guitarist and multi-instrumentalist. Early in his career, Satriani worked as a guitar instructor, with many of his former students achieving fame, such as Steve Vai, Larry LaLonde, Rick Hunolt, Kirk Hammett, Andy Timmons, Charlie ...read more.
He is the bridge between Steve Vai, Eddie Van Halen and all other blues guitarists. Enough said. - ameentheguitarist23
The Contenders
11
Ron "Bumblefoot" Thal
This guy can multitask like anything, he invented the technique to make the highest note on the guitar infinity. - ameentheguitarist23
12
Robert Fripp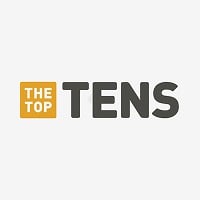 Robert Fripp (born 16 May 1946) is an English guitarist, composer and record producer. As a guitarist for the progressive rock band King Crimson, Fripp has been the only member to have played in all of King Crimson's line-ups from their inception in the late 1960s to the present. He has also worked ...read more.
He loses out to some of the other greats based on his lack of showmanship. He is always innovating (not just guitar). As a U2 fan I'm still blown away that The Edge is ahead of him. The Edge has created more boring guitar in the last 15 years than anybody. The last three albums are awful.
Should be #1, for everything he's done, not least of which is basically single-handedly creating progressive rock (and constantly pushing those boundaries since). Not to mention New Standard Tuning, Soundscapes, Frippertronics, etc.
Definitely part of the top 10 innovative guitarists. Or what is guitar innovation?
13
Matt Bellamy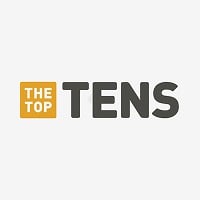 Matthew James "Matt" Bellamy is an English musician, singer, songwriter, multi-instrumentalist, and compose most famous for being the main vocalist in alternative rock band Muse.
14
Buckethead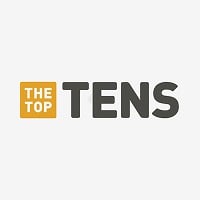 Brian Patrick Carroll, known professionally as Buckethead, is an American guitarist and multi-instrumentalist who has worked within many genres of music.
The only guitarist out the who can play lullabies one moment, then make computer sounds the next. - ameentheguitarist23
Should be in the top 5.
15
Django Reinhardt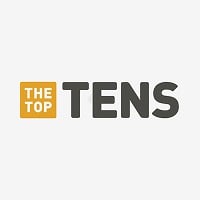 Django Reinhardt is a famous guitarist in the genre of jazz. He lost 2 of his fingers in a fire but carried on with his playing. He later inspired Tony Iommi, the original guitarist of Black Sabbath, to continue playing after he lost his fingertips in a factory accident. His guitar is an acoustic gypsy. ...read more.
So innovative, he invented to play jazz on guitar. And with only two fingers running on the neck! By far, the greatest guitarist of all time.
He literally invented playing solos on guitar! Before him, the guitarist was in the rhythm section and that was about it. Django should be #1 on the list just for that. But wait, there's more... He invented to play swing on guitar and he could «standardize» any song or classical music into jazz. Innovative? While having two fingers paralyzed, he had to create his own chords which are widespread today and essential to many many music. He was Duke Ellington's favorite musician. He gave Tony Iommi the will to retake the guitar after his dramatic accident where he lost (him too) the use of two fingers. OK, enough said... vote to raise Django up the list!
16
Yngwie Malmsteen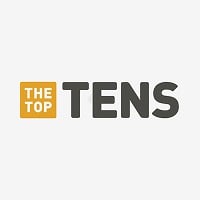 Yngwie Johan Malmsteen is a Swedish guitarist, songwriter and bandleader who was born on June 30th, 1963, in Stockholm, Sweden. He was known for his neoclassical metal playing style back in the 1980s.
Who else can play heavy metal on a classical background? - ameentheguitarist23
Nah, come on, the kind of neo classical should be higher! - gemcloben
17
Jeff Beck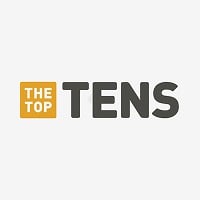 Geoffrey Arnold "Jeff" Beck is an English rock guitarist. He is one of the three noted guitarists to have played with The Yardbirds (the other two being Eric Clapton and Jimmy Page). Beck also formed The Jeff Beck Group and Beck, Bogert & Appice.
He should be higher on the list
18
Brian May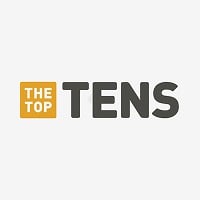 Brian Harold May is an English musician, singer, songwriter and astrophysicist, best known as the lead guitarist of the rock band Queen.
The fact that he was not already in this list is entirely preposterous. I mean.. James Hetfield... Matt Bellamy. Jesus. Brian May was granted the opportunity to perform the national anthem on the roof of buckingham palace and he's not in TheTopTens' list of innovative guitarists. Listen to his arrangement of God Save The Queen (as well as his band's multi-platinum albums while you're at it). His popularising of multi-layering guitar parts was innovative enough to take a top three spot.
19
Jonny Greenwood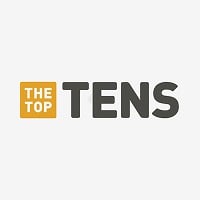 Jonathan Richard Guy, professionally known as Johnny Greenwood, is an English musician and composer mostly known for his role as the one of the lead guitarists and the main keyboardist of the English alternative rock band Radiohead.
How jonny couldn't be there?
He is one of the most creative guitarists ever.
20
Jimmy Page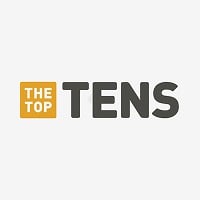 James Patrick Page is an English musician, songwriter, and record producer who achieved international success as the guitarist and founder of the rock band Led Zeppelin.
His guitar playing helped create the foundation of rock n' roll guitar playing, an he was one of the first to make hard rock music out of a bluesy style of playing. - ameentheguitarist23
21
Adam Jones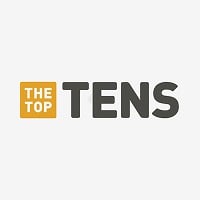 Adam Thomas Jones (born January 15, 1965) is a three-time Grammy Award-winning American musician and visual artist, best known for his position as the guitarist for Tool.
22
Bill Frisell
Sounds like no one else with a volume pedal, a delay or a looper and stereo reverb.
23
Eric Clapton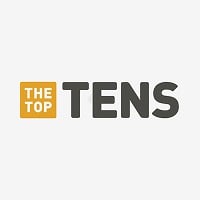 Eric Patrick Clapton is an English rock and blues guitarist, singer and songwriter. He is the only three-time inductee to the Rock and Roll Hall of Fame: once as a solo artist and separately as a member of the Yardbirds and Cream. He has also been a member of Derek and the Dominos.
24
Duane Allman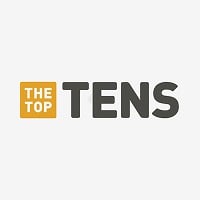 Howard Duane Allman was an American guitarist, session musician, and co-founder and leader of the Allman Brothers Band until his death in a motorcycle crash in 1971, when he was 24 years old.
25
Slash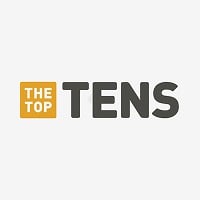 Saul Hudson, known professionally as Slash, is a British-American musician and songwriter. He is best known as the lead guitarist of the American hard rock band Guns N' Roses, with whom he achieved worldwide success in the late 1980s and early 1990s.
Before him, people used the wah pedal to do funky things. And then Slash used it in Civil War. - ameentheguitarist23
26
John Frusciante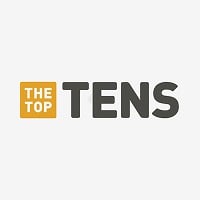 John Anthony Frusciante is an American guitarist, singer, producer and composer.He is best known for his time with the Funk Rock California based band the Red Hot Chili Peppers. He was also part of the Mars Volta, Swahili Blonde, Ataxia and more.
Funk? Rock? Both? Ask this guy. - ameentheguitarist23
27
Dimebag Darrell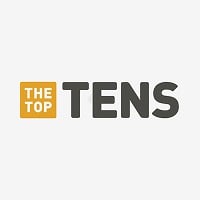 Darrell Lance Abbott, also known as Diamond Darrell and Dimebag Darrell, was an American guitarist and songwriter best known as a founding member of two bands, Pantera and Damageplan, alongside his brother, Vinnie Paul. Abbott died in 2004 after he was shot by a mentally unstable fan.
The godfather of most modern metal, wether you like it or not. There's not one metal band after 2000s not influenced by his style. Unfortunately not many do it as good as him. Also widely known for his whammy bar tricks like dime-squeal and souful yet face-melting solos.
28
Andres Segovia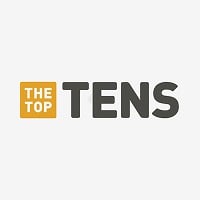 Andrés Segovia Torres, 1st Marquis of Salobreña, known as Andrés Segovia, was a virtuoso Spanish classical guitarist from Linares, Spain.
29
Steve Cropper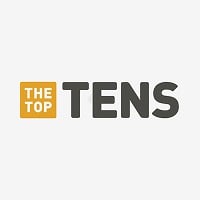 Steven Lee "Steve" Cropper is an American guitarist, songwriter and record producer. He is the guitarist of the Stax Records house band, Booker T. & the M.G.'s, which backed many artists.
30
Dave Mason
If you ever wonder who does the amazing acoustic guitar counterpoint to Hendrix's lead in Jimi's original recording of "All Along The Watchtower", Dave Mason is the guy who played it, and magnificently I might add.
31
Paul Gilbert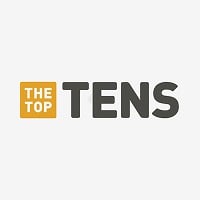 Paul Brandon Gilbert is an American hard rock/heavy metal guitarist. He is best known for being the co-founder of the band Mr. Big. He was also a member of Racer X, with whom he released several albums.
Come on. Who else puts his pick down and starts playing with a drill machine? - ameentheguitarist23
32
Sister Rosetta Tharpe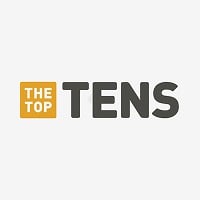 She invented what she invented before others: R'n'R!
33
James Hetfield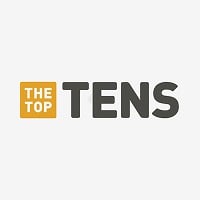 James Alan Hetfield was born on August 3, 1963. He is an American musician, singer and songwriter known for being the co-founder, lead vocalist, rhythm guitarist and main songwriter for the American heavy metal band Metallica.
If Tony Iommi taught guitarists how to be heavy, this guy taught us how to be metal. - ameentheguitarist23
34
Ritchie Blackmore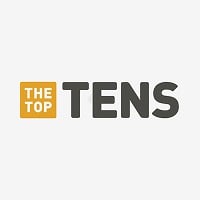 Richard Hugh "Ritchie" Blackmore is an English guitarist and songwriter, best known for his work in the hard rock/metal bands Deep Purple and Rainbow. He was ranked number 16 on Guitar World's "100 Greatest Metal Guitarists of All Time" in 2004, and number 50 in Rolling Stone magazine's list of the ...read more.
35
Randy Rhoads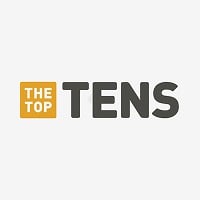 Randall William "Randy" Rhoads was an American heavy metal guitarist who played with Ozzy Osbourne and Quiet Riot. He was killed in a plane crash.
36
B.B. King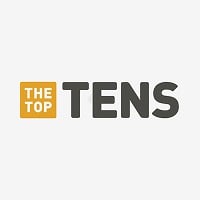 Riley B. "B.B." King was an American blues singer, electric guitarist, songwriter, and record producer.
Bending and vibratos wouldn't be like today if he wasn't there. - zxm
37
Glenn Tipton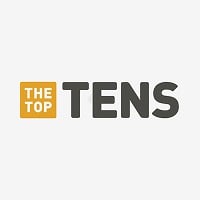 Glenn Raymond Tipton is an English Grammy Award-winning guitar player and songwriter. He is most commonly known as the lead guitarist for English heavy metal band Judas Priest.
Brought a huge movement in guitar. From 60s and early 70s slow guitar to fast guitar. - zxm
38
KK Downing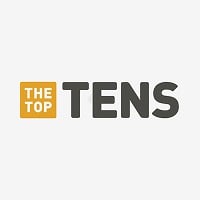 Kenneth "K. K." Downing Jr. is an English guitarist and songwriter, and one of the founder members of the British heavy metal band Judas Priest.
39
David Gilmour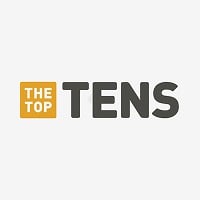 David Jon Gilmour is an English singer, songwriter, composer, multi-instrumentalist, and record producer. He joined the progressive rock band Pink Floyd as guitarist and co-lead vocalist in 1968.
40
Allan Holdsworth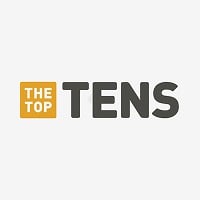 Allan Holdsworth was a British guitarist and composer. He released twelve studio albums as a solo artist and played a variety of musical styles in a career spanning more than four decades, but is best known for his work in jazz fusion.
Nobody knows how he played how he did to this day
41
Steve Hackett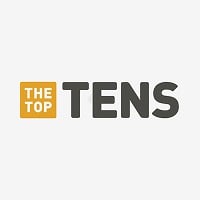 Stephen Richard Hackett is an English musician, songwriter, singer and producer who gained prominence as the guitarist of the English progressive rock band Genesis from 1971 to 1977.
He was tapping almost a whole decade before Eddie even hit the scene, his use of volume swells and sweeping were also a huge part of his playing. He was incredible, sad he doesn't get the recognition he deserves.
42
Pete Townshend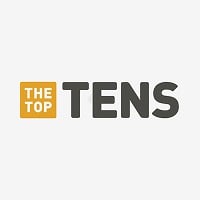 Peter Dennis Blandford "Pete" Townshend is an English musician, singer, songwriter, and multi-instrumentalist, best known as the lead guitarist and songwriter for the rock band The Who.
BAdd New Item
Related Lists

Top Ten Most Innovative Music Artists

Most Innovative Yo-Yos

Top 10 Most Innovative Video Game Consoles

Top Ten Most Innovative Nintendo Entertainment System (NES) Games
List Stats
100 votes
42 listings
4 years, 217 days old

Top Remixes
1. Jimi Hendrix
2. Les Paul
3. Eddie Van Halen
mrcrowley4h
1. Eddie Van Halen
2. Steve Vai
3. The Edge
ameentheguitarist23
Error Reporting
See a factual error in these listings? Report it
here
.