Top Ten Insanely Expensive Cars
HezarioSeth
The Top Ten
1
Lamborghini Veneno Roadster
Justin Bieber likes this NEVER NEVER AGAIN
The only reason I want this is that it's name sounds sort of cool. Well, way better than the username of this dumbo who goes about calling himself HezarioSeth. Know him?
Thanks a lot PosiWhawk and Kitsun for commenting! I hope you guys get enough money from being brilliant scientists and master chessplayers to buy one of these toys. As for me, I guess I'll stick to loans. - HezarioSeth
2
Bugatti Veyron 16.4 Grand Sport Vitesse
I will definitely buy this car if I can because it is actually the fastest road car in the world.
THIS CARR IS SO SO SO AWESOME! I WILL BUY IT THOUGH It's A LOT! YEAH!
3
Koenigsegg Agera S
I'd love to have one of these. In emerald green. But I'd prefer it if it were cheaper. - PositronWildhawk
4
Hennessey Venom GT
Fastest leagal production car in the world beating the bugatti by 1 Mph, yeah, love to have one.
5
Porsche 918 Spyder
I love Porsche, especially this one. They look just so beautiful and attractive to me. I'd love to own one but currently my present finances won't allow me to do so until I get a pretty decent job or become a brilliant scientist. - Kiteretsunu
6
Rolls-Royce Phantom Extended Wheelbase
Love it - Cyclne
7 Ferrari F12berlinetta
8 Bentley Mulsanne
9 Aston Martin Vanquish
10 Mercedes-Benz CL65 AMG Coupe
The Contenders
11
Ford GT40
I want a GT when I get older except I want a GT500
12 Duesenberg
13 Marauder
14
GTA Spano
It looks cool and it can go 375 miles per hour
15 Limbo
16
Koenigsegg Agera R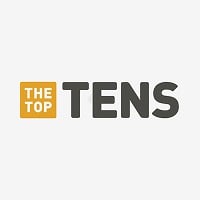 Epic I think it costs about 5,000,000
17
Ferarri LaFerarri
Fast and expensive
BAdd New Item