Top 10 Insects and Arachnids That Should Get an Reward
Koolness88
The Top Ten
1
Praying Mantis - For Ninja and Awesome Bravery
It is a unique ninja and it stands up to snakes. 2 rewards right there - Koolness88
2
Japanese Hornet - Killer to Killer Bees
Outstanding to killer bees. 1 can kill 42 killer bees in a minute. Right? - Koolness88
3
Giant Huntsman Spider - Most Scary-looking
Long legs and its giant yeah it's scary. - Koolness88
4
Mosquito - The Most Annoying Insect and Most Dangerous!
It causes the most annoying itch and it is the deadliest animal if you don't include humans. 2 rewards - Koolness88
Yeah. They kill more humans each year than any animal including humans! And is extremely annoying too (STOP BUZZING IN MY EARS DANGIT) - BlueFrostOfThunderClan
5 Desert Wheel Spider - Best at Cartwheeling
6
Bullet Ants - Worst Pain
Hurts like a gun shot. - Koolness88
7
Killer Bees - Best Scare
Scariest scare. It will chase you down. - Koolness88
The Africanized honey bee? Yeah, despite looking adorable (I think bees are so adorable :3), this bee is very, very aggresive and will chase the disturber up to 400m away. And the sting can be fatal too - BlueFrostOfThunderClan
8
Monarch Butterfly - Most Beautiful
Wow it works hard on beauty! - Koolness88
9 Dragonfly - Super Speed
10
Walking Stick - Best Camouflage
Very good at blending in - Koolness88
The Contenders
11 Tick - Most Hated Animal in Nature
12 Bees - Most Misunderstood
13
Jumping Spider - Cutest Spider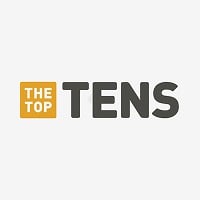 BAdd New Item
Recommended Lists
Related Lists
Top 10 Insects and Arachnids

Top Ten Most Colorful Insects, Bugs, and Arachnids

Top Ten Cutest Insects and Arachnids
Top Ten Insects and Arachnids with Incredible Abilities
List Stats
13 listings
3 years, 196 days old

Top Remixes
1. Praying Mantis - For Ninja and Awesome Bravery
2. Japanese Hornet - Killer to Killer Bees
3. Giant Huntsman Spider - Most Scary-looking
Koolness88
Error Reporting
See a factual error in these listings? Report it
here
.