Most Inspiring Children
There are many influential and inspiring figures that many people tend to look up to in History, but what if some of these people who managed to contribute change, aspiration and even revolution to the world happened to be people younger than 18? There is irrefutable proof that kids are just as capable as adults in captivating the hearts and minds of many.

Which child do you think has managed to enlighten or helped the world in your viewpoint?

1 Anne Frank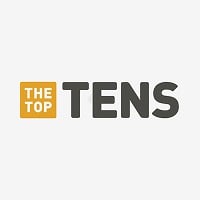 Annelies Marie Frank was a German-born diarist. Anne for short. One of the most discussed Jewish victims of the Holocaust, she gained fame posthumously with the publication of The Diary of a Young Girl in which she documents her life in hiding from 1942 to 1944, during the German occupation of the Netherlands ...read more.
Among the youngest World War II heroes. Her diary is a testimony to describe what kids have to deal with when there's blasts, bloodshed and persecution around your environment. Its surprising to know how her diary is getting progressively more relevant, seeing as more kids are getting massacred or orphaned due to war. - CrimsonShark
Anne Frank is a wonderful person that has interesting but sad stories that are based on real events.
She's inspiring but her book is pretty depressing. - Drawbox
2
Iqbal Masih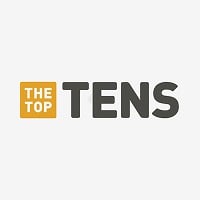 If he was able to rally up a massive amount of people to protest and challenge the corrupt and dangerous, especially in a developing country, you know this boy was a true hero and martyr. He has also been given recognition, such as the Reebok Human Rights Award and as a major inspiration for the WE (Free the Children) Charity in Canada. - CrimsonShark
3
Alexandra Scott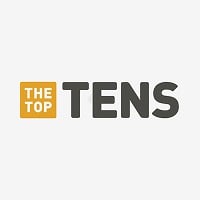 I've wrote about her in my Unsung Heroes list, but she deserves a spot hands down. If it weren't for Scott, there wouldn't have been much investment and awareness in Pediatric Cancer. - CrimsonShark
4
Peter Wang
While he may not be with us, the memories of his heroism will. Wang risked his life to hold the door for classmates escaping from the shooter. His sacrifice was tragic, but his sacrifice made him a true JROTC cadet and hero. - ModernSpongeBobSucks
5
Malala Yousafzai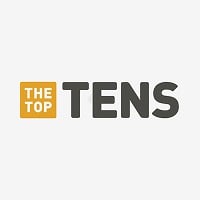 Malala Yousafzai S.St is a Pakistani activist for female education and the youngest-ever Nobel Prize laureate.
I think malala is the bravest one on this chart because she got shot in the head three times and still survived a all because she wanted to learn and go to school. - apizza23
Maybe most inspiring teenagers is more like it. But she still is very inspiring - 445956
As of now, she is coming up on adulthood, and she made a big impact when she was a teen, so this shouldn't really be here.

But still a huge inspiration. - 445956
6
Anthony Borges
This teen deserves to be praised as a true national hero. The bravery and courage that went into his heroic act as he held down the door and protected his classmates from the clutches of the shooter Nikolas Cruz at Stoneman Douglas High School in Florida was a great act of sacrifice and risk-taking to do what's right. Here's to a full and swift recovery for not just any 15-year old, but a 15-year old who is a hero. - ModernSpongeBobSucks
You don't hear about him much, unlike Gonzalez and Hogg.
The fact that a bully who hates the NRA for something they had nothing to do with like Emma Gonzalez gets fame and attention, yet this hero doesn't sickens me - 445956
7
Gabriella Miller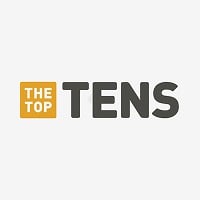 Like I've said in my Greatest Unsung Heroes list, she deserves recognition for bringing awareness to a rather obscure and overlooked topic. Her work and endeavor continues to be posthumously carried out by the "Smashing Walnuts" organisation. - CrimsonShark
8
Om Prakash Gurjar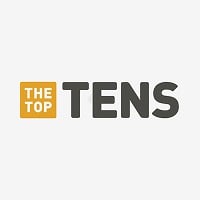 Gurjar was a child laborer who was freed by activists from the "Bachpan Bachao Andolan" organisation. He would later set up child-free villages, in an effort to cut down child labor, largely succeeding and even enabling greater rights to children, earning them further protection from exploitation. His actions ultimately won him an International Children's Peace Prize in 2006. - CrimsonShark
9
Ryan White
Influential in the awareness, consequences and dangers of AIDS. Even Elton John and Michael Jackson were influenced by Ryan, with Elton kickstarting an awareness/funding organisation on HIV/AIDS and the King of Pop making a song in dedication to him called "Gone Too Soon". - CrimsonShark
10
Elena Desserich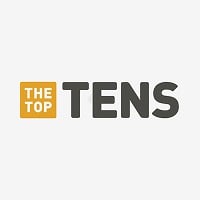 Elena was diagnosed with DIPG and passed in 2007 at age 6 :(. What's surprising is that she had a lot of perseverance. She wrote love notes secretly to her parents and younger sister and hid them carefully, with her notes being discovered shortly after her death. Her parents set up the Cure Starts Now Foundation, dedicated to funding and researching enough for curing cancer. A memoir, "Notes Left Behind" was released in October 2009, detailing Elena's prognosis, life with cancer, death and aftermath. - CrimsonShark
The Newcomers
? Ruby Bridges
The Contenders
11
Nkosi Johnson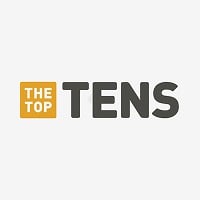 Nkosi was born with HIV-Positive, with his mother succumbing to AIDS when he just started grade school. He advocated for awareness in South Africa alongside his foster mother, eventually finding "Nkosi's Haven" in Johannesburg. Although he passed in 2001, he was posthumously awarded an International Children's Peace Prize in 2005, alongside Nkosi's Haven receiving a US $100,000 from the KidsRight Foundation. - CrimsonShark
12
Samantha Smith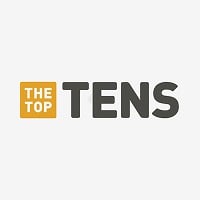 Who would have thought a 10 year old would be a symbol of peace when she wrote letter to the Soviet leader Yuri Andropov during the Cold War. Yuri took positively, and Samantha was seen as a peace activist and a symbol of peace during the Cold War, even visiting Russia and writing a book about it. She unfortunately passed in a plane crash in 1985 at age 13. - CrimsonShark
Her death, d*mn... What a shame, but kudos to her. RIP - EliHbk
13
Honey Boo Boo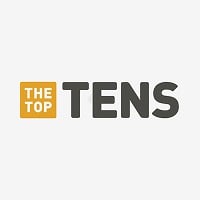 The trolls have taken over this poll.
Totally agreed. How does Honey Boo Boo aspire people when she was almost universally criticized for her reputation? - CrimsonShark
What? CrimsonShark, I know you didn't do this, how did a troll do it? - 445956
14
Maria Goretti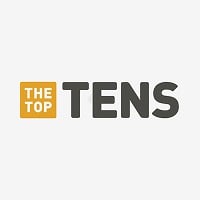 St. Maria Goretti is an Italian virgin-martyr of the Catholic Church, and one of the youngest canonized saints. ...read more.
15 Alaina Petty
16
Calvin Graham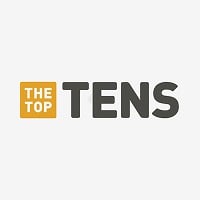 Youngest American to fight in WW2. He wanted to save the world, lied about his age, and enlisted at age 12. Was wounded fighting in the Battle of Guadalcanal, but was discharged after two years when the Navy discovered his true age.
17 Martin Duque
18
Colton Haab
Colton Haab was one of the many survivors of the Stone man Douglas High School Shooting who helped hide and shielded many students under Kevlar sheets from the shooter as a precautionary action. While I hate to see how now CNN has dragged him into a "scripted questions" controversy, his actions were nonetheless heroic in ensuring the safety of the students in the room with him. - ModernSpongeBobSucks
19
Talia Castellano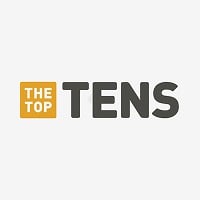 Talia was a child YouTuber who loved makeup and fashion. She went by the name "TaliaJoy18". She was diagnosed with Neuroblastoma and fought it for 6 years, passing away in August 2013. She was also a cancer advocate during that time, with collaborations with TheTruth365. Her channel and Instagram account is posthumously monitored by her mother and sister, ensuring her legacy lives on. - CrimsonShark
20
Amber Hagerman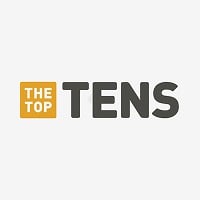 The "Amber Alert" is named for her.
21
Trayvon Martin
Inspiring for what? For getting killed after assaulting a random man? This teenager was a bad guy!
Inspired me to go buy skittles
22
Shirley Temple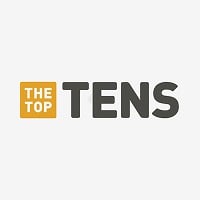 Shirley Temple Black (April 23, 1928 – February 10, 2014) was an American actress, singer, dancer, businesswoman, and diplomat who was Hollywood's number one box-office draw as a child actress from 1935 to 1938. As an adult, she was named United States ambassador to Ghana and to Czechoslovakia and ...read more.
23
Helen Keller
the best
Helen Keller is a blind and deaf child but she became successful because of her
Teacher Anne Sullivan. She is a successful author, but died when she was 87 "she died peacefully" Anne Sulliavan had said
24
Kristen French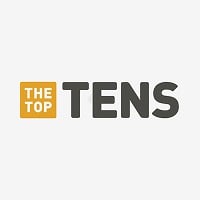 Kristen French was a young Catholic girl growing up in the Niagara Region of Southern Ontario. In April 1992, she was abducted in broad day light, by Paul Bernardo & Karla Homolka, while she was walking home from school. By the time they had done this, the duo had already committed multiple rapes, as ...read more.
25 Charlie Maturi
26
Shawn Johnson
Member of World Champion team in gymanastics at age 15 in 2007, then silver medalist at Olympic games of 2008 at age 16.
27
Adam Danyal
Just 14, but started his own company that now sells over $2,000,000 worth of products on Amazon, etc.
28
Mackenzie Ziegler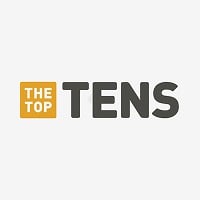 Mackenzie Ziegler is an American dancer, singer, actress and model. She is the younger sister of dancer and actress Maddie Ziegler and is best known for appearing for six years on Lifetime's reality dance show Dance Moms.
29
Polly Klaas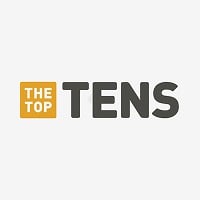 30
Wolfgang Amadeus Mozart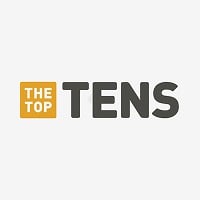 Wolfgang Amadeus Mozart, baptised as Johannes Chrysostomus Wolfgangus Theophilus Mozart, was a prolific and influential composer of the Classical era, born in Salzburg.
Without a doubt, the greatest child musician of all time.
31
Craig Kielburger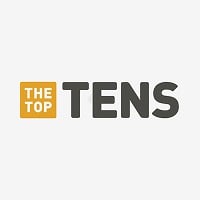 I have Craig Kielburger on "The top 10 Celebrities from Thornhill Ontario," too, but, his photo did not come up. Is there anyway to connect the 2 lists? - clusium
32
George Harrison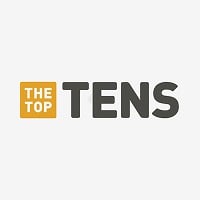 George Harrison (1943 - 2001) was an English guitarist, singer, songwriter, and music and film producer who achieved international fame as the lead guitarist of the Beatles.
At the age of 14, joined a skiffle group called The Quarrymen with his older pals John Lennon and Paul McCartney. They were really, really bad, but they worked really hard and got better. After a few years, the group changed its name to The Beatles.
33
Corey Haim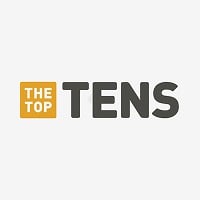 Corey Haim was born on December 23 1971, in Toronto Ontario. He grew up in the Toronto suburbs of Thornhill and Willowdale, and attended such schools as Pineway Public School, Baythorn Public School, German Mills Public School, and Zion Heights Junior High School. ...read more.
34
Emanuel Jaques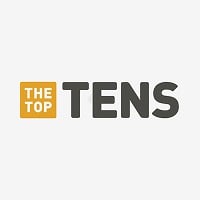 35
Gordon Korman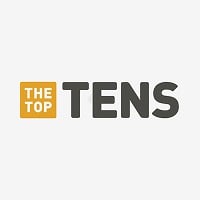 Published his very first children's novel, at around the age of 12 - 14 years old, while still in elementary school. - clusium
36
Jackie Evancho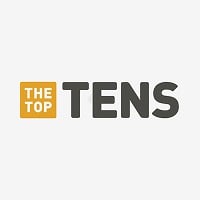 Jacqueline Marie "Jackie" Evancho (born April 9, 2000) is an American classical crossover singer who gained wide recognition at an early age and, since 2009, has issued an EP and seven albums, including a platinum and gold album and three Billboard 200 top 10 debuts. Evancho's 2017 album, Two Hearts, ...read more.
Nothing against her, but I wouldn't call her more inspiring than children that have fought to raise awareness to real world problems they've had to go through. She's donated to charities, and is a good singer, but what else?
Broke Michael Jackson's record as youngest artist in US chart history with a Platinum album. Had her own 1-hour solo T.V. special three times, had three Top 10 albums on the Billboard 200 chart, and had seven consecutive albums hit #1 on the Billboard Classical Chart.
37
Michael Brown
Was 18-years old when he became famous, not really eligible for this list, but is perhaps the most UN-inspiring person you could imagine. After robbing a store, he very justifiably got shot for attacking a police officer, then ignorant people decided it would be a good thing to start a riot over the incident.
Completely agree with you here, & meanwhile I get called out as a troll by the staff here, for adding a person who was wrongfully convicted of a crime, back when he was a kid! Yet, this guy here, gets to stay on! ;-0 - clusium
If trying to steal a cop's gun, assaulting a store clerk, and robbing a store is "inspiring" then yes, this guy is inspiring.
Thug - 445956
38
Danielle Bregoli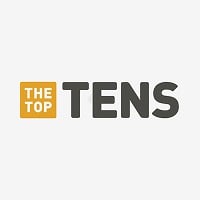 Lol I was gonna add her. She would be a lot cuter if she didn't have the tough attitude, she does have the cute baby face though. - xashex
You're telling me a spoiled preteen is supposed to be inspiring?
What, she's like the worst kid ever... if even a "kid"! all she does is make cringey, hypocritical music videos and act retarded - EliHbk
39 Aled Jones
40
Jacob Sartorius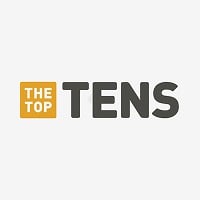 Rolf Jacob Sartorius (known by his middle name), born October 2, 2002, is an American singer and internet personality, who rose to fame via social media from posting lip-syncing videos on musical.ly and his Vines (on Vine). In 2016, he released his debut single "Sweatshirt", which reached the Hot 100 ...read more.
This kid deserves a Grammy - ManuelePepe
41
Bethany Hamilton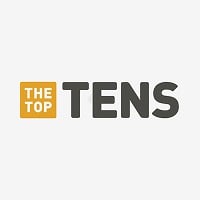 Bethany Hamilton is an American surfer from the island of Kauai, Hawaii. In 2003, she lost her left arm to a tiger shark and recovered quickly and was back in the water. She was born on February 8th, 1990 and has touched the hearts of millions with her incredible story
She may not be a child anymore but the stuff she did as a teenager continues to inspire people around the globe TO THIS DATE! She would let nothing, not even a shark attack and loss of her arm, keep her from surfing! Her amazing story should go down in history! - oceanbreezetheawesomewarrior
BAdd New Item