Top Ten Most Interesting WWE Superstars/Teams of 2014
A list of the most interesting and engaging WWE superstars today (as of 8/10/2014). Superstars will be on here because of gimmick, ability or in-ring excitement. Superstars will also be put as a team if they are similar to each other, E.G. The Wyatt Family or will include managers as part of their entry. Thanks for reading and I hope you enjoy my list!
The Top Ten
1
Dean Ambrose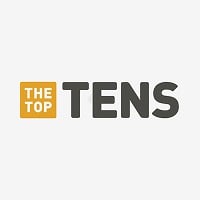 Jonathan "Jon" Good is an American professional wrestler and actor, signed to WWE under the ring name Dean Ambrose.
You have now reached this writer's favourite superstar, no bias I promise! However everything Dean Ambrose does screams 'entertaining', he's a rare total package in today's WWE. Boasting a renowned independent background the Lunatic Fringe is a natural in the ring, and his unique brawling style contrasts nicely with most of his opponents and accentuates his 'insane street fighter' gimmick. Dean can get technical when he wants though, and has used butterfly suplexes and painful submissions in his sizeable repertoire. And of course he sells extremely well, showing genuine pain on his face and flopping like a dead fish when getting hit with big moves. Most people, however, will rate Dean for his promo skills, and I would place him in the top three talkers in WWE today. He has a mesmerising voice and facial expressions that speak volumes even when he puts the mic down. For examples of his mastery of different emotions check out his promo on Seth Rollins after he betrayed The Shield for ...more
The unstable ambrose is a lunatic dirty deads
He is the best best or best I m the huge fan of Ambrose
2
The Wyatt Family
A backwoods cult of imposing hillbillies with seemingly supernatural powers? Yeah, I'm in. Thus is the case of the Wyatt Family, WWE's most interesting stable in recent memory. Led by the captivating Bray Wyatt, this terrifying group has a unique connection with the WWE Universe (or fireflies as Bray calls us), frightening and interesting us in equal measure. Perhaps it is the unique charisma of the Eater of Worlds, delivering his cryptic promos with such enthusiasm that you cannot help but listen to every disturbing word he says. Also, have you seen his backwards crab walk? Ups the creepiness a bit for sure. Then there's Luke Harper, vacant looking on the outside, but incredible when he steps into the squared circle. Have you ever seen a 265-pound man deliver hurricanranas and suicide dives? You have now. But what about Erick Rowan and that nightmarish sheep's mask? Everyone got goosebumps when first seeing that pop up behind Bray I guarantee you! Luckily it's not style over ...more
3
Brock Lesnar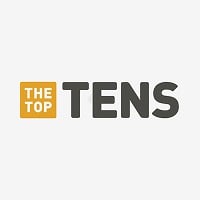 Brock Edward Lesnar is an American professional wrestler and former amateur wrestler, professional American football player, and mixed martial artist who is currently signed to WWE.
The fact that the Beast Incarnate is number two on this list shows you that personality isn't all that entertainment is about in today's WWE. Yet Lesnar can on occasional speak very confidently, his UFC style promo on John Cena before Summerslam is a particularly poignant example. Obviously though Lesnar isn't this high up on the list for his promos, it's his unnatural and frankly frightening in-ring skills. I said Rusev moved fast for a big man? Lesnar is faster. You think Roman Reigns is a juggernaut? Lesnar has thrown the Big Show around with ease. Oh, and yeah his punches and knee strikes usually connect as well, just ask John Cena after Summerslam. And not only did he dominate Cena and Big Show, but he also broke The Undertaker's undefeated streak at WrestleMania this year too. How's that for a stand-out competitor? The fact that he is represented by arguably the greatest manager in WWE history helps his cause too. Paul Heyman is a professional wrestling genius and a master ...more
Best fighter in the world
4
The Miz & Damian Mizdow
If a self-professed 'A-lister' didn't entertain his millions of fans then there'd be a big problem to say the least. Luckily for The Miz he has no such issue, and his stunt double Damian Mizdow just adds to the overall experience. But first to the Awesome One, a man who has always stood out due to his incredible confidence and natural flow on the mic. With his new Hollywood gimmick The Miz adds the 'Moneymaker' to his repertoire, his own moniker for the face that apparently gets him other roles outside The Marine franchise.. But seriously the sight of a horror struck Miz holding his face when someone aims for it is worth a million bucks. And speaking of money look at the attires Miz and Mizdow sport to the ring- designer sunglasses and a weird robe/shirt crossover are now on the wishlists of aspiring fashionistas everywhere! At least Mizdow thinks it looks good, though quite a few WWE fans recently wish that he was the star rather than Mr Mizanin. Then again, we'd lose the sight of ...more
5
Bo Dallas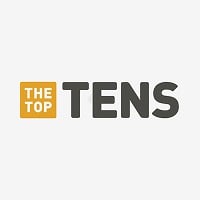 Taylor Michael Rotunda is an American professional wrestler signed to WWE, where he performs under the ring name Bo Dallas.
Can you bo-lieve we've reached the halfway mark already? Next on the list is the inspirational one, the man who always has a friendly piece of advice for any superstar or diva he might come across, even if 99% of the time no one listens to it. Yes, Bo Dallas epitomises the word 'entertaining' with his uplifting entrance theme, 'Tebowing' pose and patronising smile that you just can't help loving. He's no slouch in the ring either- coming from the famous Rotunda wrestling family he has a good in-ring education and his Running Bo-Dog is a thing of beauty. It's Dallas' mannerisms that make him so special though, a unique charisma not seen in any other superstar on the roster. It must run in the family...
6
Roman Reigns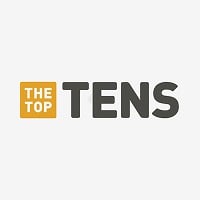 Leati Joseph "Joe" Anoa'i (Roman Reigns) was born on May 25, 1985. He is an American professional wrestler and former professional Canadian football player. ...read more.
"One versus all"... if that isn't one of the most badass mantras I've ever heard then I don't know what is. And yet 'badass' sums up everything about Roman Reigns perfectly. From his pumped-up entrance through the WWE Universe to combat gear that makes him look like some kind of SWAT Team/Mercenary mash-up, the former Juggernaut of the Shield boosts the energy level of any segment he's in to an 11. When he's not backstage, talking Renee Young through how he'll take out his latest opponent, you can usually find Reigns delivering Superman Punches left, right and centre. Then again, there's always his spear, a move that more accurately resembles a YouTube worthy NFL tackle.
Roman future of WWE! Hands down best look best performance best attitufe
Believe that
7
Rusev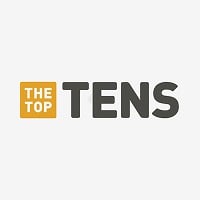 Miroslav Barnyashev is a Bulgarian professional wrestler and former powerlifter and rower, better known by his ring name Rusev on the Raw brand. He works for the American professional wrestling promotion WWE, where he is the current United States Champion in his second reign. Barnyashev is the first ...read more.
"Rusev? But he hardly even talks! " I hear you all scream. However it isn't just personality that makes a superstar entertaining. Boasting an arsenal of sumo throws and jiu-jitsu kicks, interspersed with the speed of someone half his size, the Hero of the Russian Federation is an extremely intense and unique in-ring competitor, even in an age where the larger wrestlers are getting faster and more explosive. His stock is also sky high at the moment, as the big Russian is still undefeated and was even given a segment with The Rock on the latest Raw- talk about a vote of confidence! And let us not forget his gorgeous valet, Lana, who is equally entertaining when screaming at Rusev to "CRUSH" his latest hapless victim or simply degrading the United States of America with a huge grin on her face.
He's just a brute
8
Goldust & Stardust
Yes the cosmic brothers had to find their way onto this list somehow didn't they. As soon as Cody turned to the (gold) side he displayed a unique charisma not seen since his 'Dashing' days, a much needed turn considering how bland he looked next to his eccentric older brother. While we haven't seen (and may never see) the full extent of the 'cosmic' side to their gimmick, it is still always entertaining to see Stardust babbling about a Cosmic Key, his voice fluctuating in range, or Goldust delivering his catchphrase with the usual panache. In the ring they stand out too; not only are both very well educated wrestlers but their in-ring psychology is on point. After all, who wouldn't be disconcerted by two gold painted men crawling and flying around the ring...
9
Seth Rollins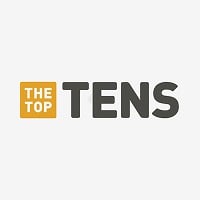 Colby Lopez is an American professional wrestler and actor who is signed to WWE under the ring name Seth Rollins. He is the Current Intercontinental Champion.
The Authority's new golden boy was already a must-see superstar in both the independent scene and during his time with The Shield. Now he has traded in his combat gear for a suit, and spends his days as Mr. Money in the Bank, but what makes Seth so entertaining? Above average promo skills for a start- since turning heel Seth has adopted a cowardly, yet vicious personality, and is equally engaging when either boasting about his intelligence, Money in the Bank win or list of Curbstomp victims, or simply running for his life from an enraged Dean Ambrose. Oh, and did I mention he's pretty good in the ring too?
10
The Shield
Best team ever in the history of WWE
The Contenders
11
Adam Rose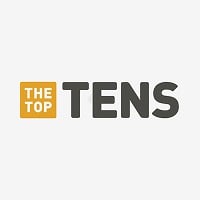 Raymond John "Ray" Leppan is a South African professional wrestler signed with WWE and performing under the ring name Adam Rose, currently on indefinite suspension.
While his matches may not be 5-star classics, there's no denying the conductor of the Exotic Express is entertaining. Sporting a giant fluffy robe and two-tone sunglasses to the ring, Rose is always followed by his entourage of themed dancing friends - the Rosebuds. The most famous of these is a giant bunny that can deliver perfectly executed superkicks and splashes among other moves, but he has also been accompanied by such names as NXT trainer Norman Smiley and diva Sasha Banks in various costumes. With an infectious theme song and a party atmosphere every time he comes to the ring, Adam Rose makes every one of his appearances on programming an event.
BAdd New Item
Related Lists

Most Annoying WWE Divas of 2014

Most Disappointing WWE Superstars and Divas In 2014
Most Shocking WWE Moments of 2014

Most Underrated WWE Superstars of 2014
List Stats
11 listings
4 years, 349 days old

Top Remixes
1. Dean Ambrose
2. Brock Lesnar
3. Seth Rollins
htoutlaws2012
1. The Wyatt Family
2. Brock Lesnar
3. Dean Ambrose
MasterAction
Error Reporting
See a factual error in these listings? Report it
here
.