Best iOS Games
ghaltmeier
The Top Ten
1
Clash of Clans
It's so good and it's fun making clans! I have been playing for 2 years and still not bored of it!
It the coolest game in the whole world. So cool that I got addicted. - Dominic7506
All I have to say is that this game is awesome no doubt about it!
Clash Royale should be here instead and Minecraft sucks!
V 26 Comments
2
Minecraft PE
It's like Minecraft, but POCKET EDITION! What's Clash of Clans? Oh, it's that game that requires little to no strategy when attacking other people, that game that everyone wastes 30+ hours on per week, that game where people learn, if played at a young age, that violence is "always" the answer, that game that all the people on my school, nerd or not, won't SHUT UP about (not because it's good, but because they always brag about how good they are or how they blame someone for winning out of cheats or pure luck, when I can't care less), that game where the "appealing" cover to the app is a dude with a yellow beard screaming with spit flying out of the side of his mouth, that game that DOES NOT DESERVE ANY KIND OF ATTENTION WHATSOEVER AND DOES NOT DESERVE A SPINOFF GAME IN ANY WAY "Boom Beach (ugh)"!
Totally agree for many reasons...1. I mean Minecraft was always on the top list for like EVER! 2. The several updates make it constantly more fun over and over! 3. There is many other reasons
Totally addicting and the best game on ios. should be ahead clash of the clans but second isn't bad. deserves first.
Just Amazing
V 17 Comments
3
Temple Run
I love free running so it is fun but also at the same time it isn't
V 2 Comments
4
Angry Birds
Everyone knows what Angry Birds is
It's awesome
5
Fruit Ninja
Totally boom!
6
Jetpack Joyride
Jet pack joyride = FUN!
7
Plants vs. Zombies
Best game with best musics
The best game series EVAAA!
8
Demon Fox
I also like this game - HollowArrow
9
Slender Rising
Awesome those are all the games I like except candy crush thank you for sharing them
To be honest, and don't take it personal, this list is for games that are so popular but what is Slender Rising! please don't insult the other games because you can walk up to someone with a hundred games on their phone and ask, "Have you played Slender Rising? " and the person would look at you as if you are crazy.
but as the name states, Slender Rising, the game will SOON rise to what it is meant to be.
V 1 Comment
10
Subway Surfers
The last update they made some changes,except the soundtrack
Overrated is all I say... too much and not much difference... they're out of ideas!
Amazing game but I wish they get more stuff cause when u finish the game u have to start again
The Contenders
11
Candy Crush
I'm Sorry but this game isn't really good...
I don't know why but I vote candy crush
You commented the wrong thing. and aren't you the person who voted for Slender Rising? Candy Crush is a good natured game with beautiful music. if it isn't really good why do SO MANY people disagree with you?!
12
Rolling Sky
My favourite game. I play it every day.
13
Geometry Dash
This game has awesome music, but before you call it educational I have one thing to say... its not
Best game ever! From alec sanders, an 11 year old boy who calls himself a moron all the time
I beat the game
If you think " GEOMATROY DAZHS THAZ A MATHZ GAMES OMGG" it's not a math game. It's so fun, I love it.
V 1 Comment
14 Piano Tiles 2
15 Cut the Rope
16
Infinity Blade II
If you were to say the "Best" iOS game, it would have to be Infinity Blade II.

Sure you've got some really good games on the iOS. Carnivores Dinosaur Hunter and Ice Age are pretty damn good FPS, Temple Run, Hungry Shark and Lane Splitter are a must and Angry Birds is the most famous (And annoying, but that doesn't mean I hate it).

But Infinity Blade II is just something else. I mean, how can these graphics best out even the Wii's. It's just mind-boggling. The gameplay, story and set pieces are amazing, the graphics are just jaw-dropping, consider it the "Uncharted 2 of the iOS.

I haven't played the game, but believe me, I've seen the critics and it's definitely a brilliant sequel that surpasses the original with outstanding results. For any iOS owners, try to get your hands at Infinity Blade II. You will really have he ride of a lifetime :).
In my opinion, this game is awesome. The only reason I got my iPad is because of this game and I don't regret it at all. It's worth it for EVERYTHING. However I am not downgrading Infinity Blade 1 and 3 as I haven't played them. I found this game as a free app of the week and I am so happy I got to play it.
Infinity Blade I set the standard for ios gaming, and Infinity Blade II took it higher. Console quality graphics (if not, close), great gameplay, and even a sense of open world.
BEST BEST BEST
17
Plants vs. Zombies 2
This game is amazing must have but the prices for plants and upgrades are little too much money but that is just a small problem YOU NEED THIS GAME
V 1 Comment
18
Flappy Bird
The best thing to do on your spare time! I'm going to play right now
V 2 Comments
19
Grand Theft Auto: San Andreas
SERIOUSLY? It isn't higher? The best Grand Theft Auto game of all times isn't even in the top tens?
Because it takes money to download..So they didn't voted lol
Yeah... it is a good Grand Theft Auto game, I'm not supporting its that good of an IOS game for younger eighteen year olds. but I know they'd still have it!
20
Injustice

Best game ever
21
Clash Royale
Better than Clash of Clans. Real-time fun!
Should be higher should be number 2
Clash Royale is the best!
22
Pokemon Go!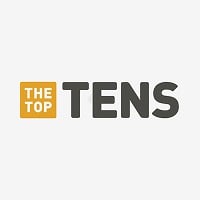 Ok, it has flaws but still good
This gme is awesome
23 Doodle Jump
24 Minion Rush
25
Real Racing 3
How is this not higher it should be in the top ten
V 1 Comment
26
Criminal Case
This is a great game. It's free to play, but you can pay real money if you want to speed things up, and the analyses do take a long time to finish. Despite that, the game has a certain charm to it-the stories are pretty well thought out, the major characters are lovable and the second and third seasons are where the character development and plot really shine. That being said, it's a timed search game, so that's also something to consider.
27
Infinity Blade III
The Third and Last installment of the best iOS trilogy. Mind you this list is about iOS games not mobile games. Infinity blade is a true iOS game unlike some other games here.
V 1 Comment
28
Super Hexagon
A great game that challenges your brain! Very addicting and a great time waster! Try it if you haven't, it's a must-have!
29 Kick the Buddy: Second Kick
30 Despicable Me: Minion Rush
31
Vainglory
This one should seriously top the list!
For your information, this game is probably the best MOBA on ios. Free download and the game itself is amazing. Graphics are on point, the controls are understandably easy, and best of all, it's FUN!
V 1 Comment
32
Monster Legends
IT IS BETTER THAN DRAGON CITY!
grea game
33 Wrestling Revolution
34 Infinity Blade
35 Kim Kardashian: Hollywood
36
Boom Beach
No chat like hay day and clash of clans? Bad app because I love using chat.
V 1 Comment
37
Age of War
Awesome game. Seeing someone play may seem boring but if you download it yourself, it's really fun. Most of all, it's simple and free
38
Five Nights at Freddy's

I could tell that Scott Cawthon the creator of this game put a lot of effort into this. The game has an excellent story line and many mysteries that always leaves the fans thinking. The saga currently has four games released and Scott is releasing a brand new version of this game called "FNAF World" which is already released on Steam or Windows (I dunno) but is soon coming to IOS. - axime
39 Device 6
40
Modern Combat 2
I've always been a big war buff, and I know not EVERYONE like that stuff but seriously!? 26 vote guys. Vote
Angry birds is so overrated! Pufh!
Me like
41 Scribblenauts Remix
42 Bus Derby
43
Fun Run
Ridiculously fun! Multiplayer game! Goes by its name
Fun Run 2 is a lot better.
44
N.O.V.A. 3
This is the best FPS for iOS. The thing that this game has that no other iOS game that I know has is voice chat on multiplayer. How cool is that! Playing the campaign mode is almost like watching a movie because the story is so good. It is a lot better than pixel gun. What is better than fighting in space ships and in alien planets? This game is like a pocket edition for H.A.L.O.
45
Dragon City
This was the best game I ever played.Get 500 dragons.Unlock awesome event's. Be A Dragon Master.It's just so awesome,you have to play it.
Dragon City is way cooler than any other Dragon game.

Dragonvale? Not any interesting events, like the Heroic Races.

Dragon Story? Nothing but offers. Duh.

War Dragons? Nothing about this. :(
46
True Skate
Best game ever
47 Smash Hit
48 Temple Run 2
49 Osmos
50
Defender of Texel
Really fun game.Try it out for ya self.First it starts of boring then it begins to be awesome.
PSearch List
Recommended Lists
Related Lists

Top Ten MMORPG Games

Best Call of Duty Games

Best Video Games of All Time

Best Pokemon Games

Best Video Games of 2013
List Stats
400 votes
97 listings
4 years, 272 days old

Top Remixes (4)
1. Demon Fox
2. Rolling Sky
3. Piano Tiles 2

HollowArrow
1. Clash of Clans
2. Jetpack Joyride
3. Minecraft PE

jasonhalt
1. Clash of Clans
2. Temple Run
3. Angry Birds

ghaltmeier
View All 4
Error Reporting
See a factual error in these listings? Report it
here
.