Top IPL (Indian Premier League) Batsmen
1
Suresh Raina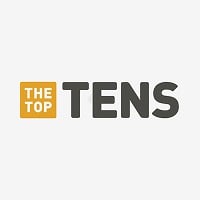 Suresh raina hero of Indian cricket
Mostly his performances are consistant and in ipl t20 cricket you need a good player that plays always on his game
Raina is the always best for all player
Suresh raina is my favourite player and great batsman in ipl history
2
Chris Gayle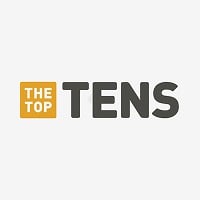 He is the real hero in ipl. And he is the enemy of all the bowlers.
The universe boss .He can destroy all the bowlers. The destroy man
175 not out only one man can beat his record him he has been the most super player ever winning 2 orange caps and just being second to get it 3 times he is the number 1 attacker in cricket history
Love you Gayle please play next match score more than 100 Bangalore in waiting for your 100 good luck
3
Mahendra Singh Dhoni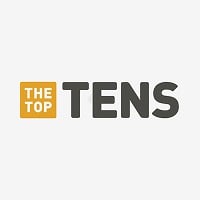 Mahendra Singh Dhoni, commonly known as MS Dhoni, is an Indian international cricketer who captained the Indian national cricket team.
As he goes after 2 players he is very particular about his wickets
No he is not selfish and he is wanted player he is good fellow and good captain
The best captain ever in cricket history. The biggest finisher and the best thing about him is that he is the captain of CSK and India.
If Sachin is god then Mahendra Singh Dhoni is the person who made the dream of God come true.

The man who is no less than God. The owner of the coolest mind. Who can make helicopter to take of whenever wherever you want. The man who comes 5 down in batting but still got names in most of the amazing lists. The person who touched the lightning speed behind the stumps.

In ipl dhoni is all time best captain
All time best finisher
All time best wicketkeeper
One of best batsman
So msd is best cricketer
4
Virat Kohli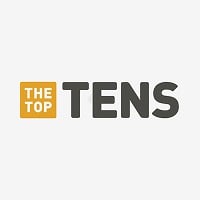 My favourite batsmen is S RAINA
Awesome batsman in Indian cricket team
He is my favorite batsman but I want him to hit a century in test matches
"Beam" of indian team
"Run machine"
"4 century" in single ipl session
5
Sachin Tendulkar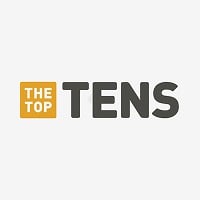 Sachin Ramesh Tendulkar is a former Indian cricketer and captain, widely regarded as one of the greatest batsmen of all time.
We should respect him. God of cricket
Best wow superb batsman. God of cricket. Respect him
Master blaster king of cricket
Love to watch his game
6
Rohit Sharma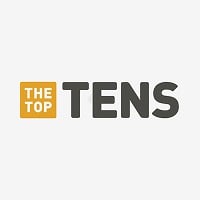 Rohit Gurunath Sharma is an Indian international cricketer who plays for Mumbai in domestic cricket and captains Mumbai Indians.
I love him very much because his style batting. He has a great talent that he is using. He is my favorite cricket player in the whole history. I love him and he deserves to be in sixth position and I hope that he can be a better player. He is a great captain of Mumbai Indians which no one cannot be like him. Well done Rohit, you have to be proud of yourself and you make me happy. Be confident and never lose.
One of the best player of ipl no ipl with I'm
Give him more vote to him so that he can come in top 5 best player ranking in ipl
Rohit Sharma is a best batsman and opening batman also but he must be caption for mumbai indians
7
Virender Sehwag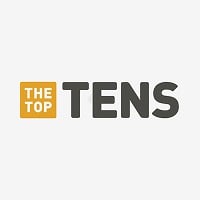 Virender Sehwag is an Indian cricketer whose aggressive batting has found success at the top of the batting order.
One of most wanted bats man
SEHWAG DESERVES TO BE number 1 BATSMAN IN THE HISTORY OF CRICKET
No body can better strikes than this legend called virender sehwag . & also any body can't stop him when he was batting.my most favorite batsman of world cricket .
Can give nightmares and very much like chris gayle
8
Michael Hussey
In his prime, he is unstoppable. When he is in his bad form he's amazing
Mike is mike he is unstoppable he is one of the most greatest batsman, he is just spectacular!
You are worst of worst player
Favourite Cricketer Ever
9
Adam Gilchrist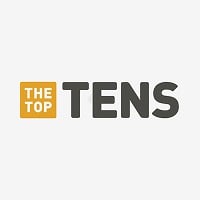 Adam Gilchrist is a retired international Australian batsman and wicketkeeper. He scored centuries 33 times in his career.
Best captain encourages team mates didn't get angry on low performance of the team very chearful to everyone strong hitter play for team to win like warner that why he is best
He is the best and has come back to show it again
Fantastically take catches beyond wickets
He is a great player
10
AB de Villiers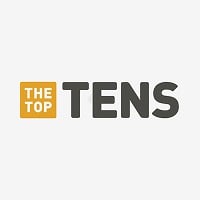 Abraham Benjamin de Villiers, commonly known as AB de Villiers, Mr. 360° or simply AB, is a South African cricketer.
King of time he is dual player and a hero
AB DE Villiers is the best Performer ever as he is good in fielding and in batting and will remain my favourite player in IPL.
My favourite hitter of special shots like reverse sweep
He is my icon player best player without him RCB is nothing Ab positive of team
The Contenders
11
Gautam Gambhir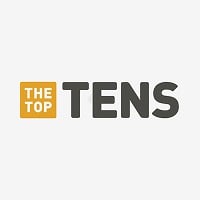 Gautam Gambhir is an Indian politician and former cricketer, who has played all formats of the game.
Captain who put kkr in the list of champions, he strongly deserve the national captainship for India...
Gambhir is my hero. He is a good captain and batsmen better than kohli
Gambhir is a hard hitting batsmaen. He is a stylish performer. He is a good captian for kolkata knight riders. He is my best batsmen in cricket.
The Dust on the Jersey indicates
Salute GAUTHAM GAMBHIR SIR
12
Jacques Kallis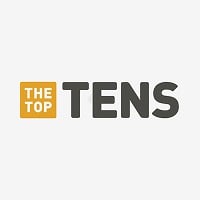 Best all-rounder in the world ever born
Best all rounder
Kallis don't be upset better than kohli
Fake all rounder
13
Kane Williamson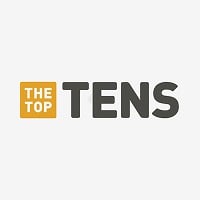 All people want to see these days are sixes. But Kane Williamson takes that statement throws it in the trash. Plays "slow style" cricket and keeps the scoreboard ticking over with drives, cuts and flicks and he defends his wicket. Unlike some batsmen. He will play fast style cricket if it's needed. But he won't go for sixes unless it's there to be hit. In my opinion he's the best batsmen in the world! - bulldogbeast
Caption cool
He is one of the best captains in IPL and is a good batter.
I think the best batsman in the world and best player and he do everything the team best of luck New Zealand player of the 100
14
Murali Vijay
Superb opener in tests
My favourite players
Vote for Kane Williamson
Stylish batsman
15
David Warner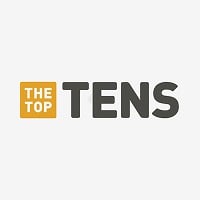 David Andrew Warner is an Australian cricketer and the current vice-captain of the Australian cricket team.
He should be 1st
See his statistics and decide his place raina should be after him
He is the first and only batsman to win 3 orange caps in IPL history
Yes it is correct that warner should be first and raina should be after him
From the last 5 seasons, David Warner has been incredible. His average
+ strike rate in the past 5 seasons has been about 195-210 which is a measure of an incredible player. What is Warner doing at 16? He should be no.2 behind Mr.IPL, suresh raina who is an IPL legend.
16
Ajinkya Rahane
He is the best player in current world cricket. Time will tell you all what caliber this down to earth guy has. Superb human being too. Respect!
He is my favorite as he plays very consistent way by doing justice to the pitch he gives his best.
He is the best he should be above sachin
Ajinkya was best captain and responsible batsman
17
Shikhar Dhawan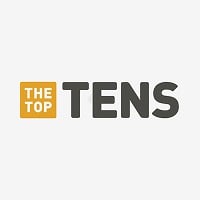 Shikhar Dhawan is Best left handed batsman indian team has got after retirement of Ganguly
The Best Batsman with the best Technique
It's Shikhar Dhawan
He should be at the top 5
Nobody has a better partnership than
u and your opening partner warner
Not authentic
18
Yuvraj Singh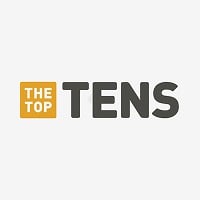 No one can replace Yuvi. He is best middle order batsman in the world pocket
Yuvi must play well. Your fans always waiting for your batting.
Yuvraj is the best finished in because he was very good playe in 2011 he is very strong man he was fourth player has scored six ball six sixes in an over
Yuvraj is one time also score 6 balls 6 sixes in an over
19
Matthew Hayden
He best cricketer
Kohi is also under your feet
csk's hope
bad
20
Andre Russell
Very very hitter player
He should be in the top of the list. Best hitter of the ball in present cricket world.
The best ever batsman in the IPL
I love you Russell #Russell Power
#Russell Mussell.
He is a awesome player.
He is my favourite player
21
Shaun Marsh
He is absolutely a nice player but he was continuously being injured many times he was a one man army he should be in 10th position
He is a good player no doubt
He is fastest player to score 1000 runs in ipl
He's way better than warner
22
Glenn Maxwell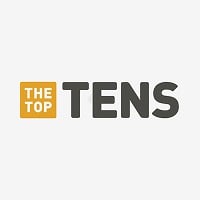 Glenn James Maxwell is an Australian cricketer who plays One Day International and Twenty 20 International matches for Australia.
He has been the best batsmen in IPL 2014, and he is so much down the list?! Unbelievable.
I love he maxwell is best
He should be first
I confused that he is left or right
23
Brendon McCullum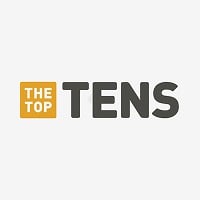 I'm a die hard fan of bazmccullum. He is the most dangerous batsman according to me
He is dangerous batsmen for all bowler the
He is most dangerous player
He is a super batsman
24
Saurav Ganguly
My favourite hero Saurav Ganguly in all times Ganguly's sixers amazing job
Saurav was the best performing captain for India
Excellent captain and an excellent player excellent all-rounder
Ganguly is beat captain of India team
25
Steve Smith
Steve Smith is a stylish batsman
And Steve Smith batting innings is good
This is amazing player in all formats
Perfect batsmen
Best player of Australia
26
Dinesh Karthik
Wonderful batsman
Warner is the best
He is better very much than others
Its very silly to see that a player like karthik is missing from the list...he is much better than rohit sharma...he is the best wiket-kepper batsmen after dhoni...in ipl he is even better than sagakkara..he has the ability to a good amount of runs at a healthy striking rate...he should be in top 15 anyway..
27
Shakib Al Hasan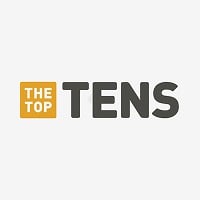 He is very intelligent bowler.
Shakib Al Hasan is best all-rounder of the world
He is a most valuable cricketer in the world
He is my country player broo..
28
Kevin Pietersen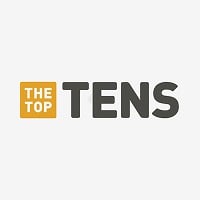 U r just excellent. best batsman ever
Very good player
I like kevin pietersen
Rising hero
29
Sanju Samson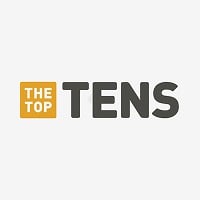 Sanju Viswanath Samson is an Indian cricketer who represents Rajasthan Royals in the Indian Premier League.
Best player in ipl
Quality player
Very talented batsman
She very best
30
Yusuf Pathan
Good players ipl
According to me Yusuf Pathan is best batsman,he has scored century in 2010 he still has power and ability to score more runs and he will score well in 2017 ipl
He is good batsman but he never get chances
Good to his batting
31
Rahul Dravid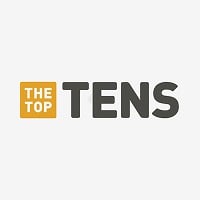 Wonderful captainship in Rajasthan Royals and a great coach
Number 1 player
No. 1 batsman of India.
Rahul Dravid is best
32
Lasith Malinga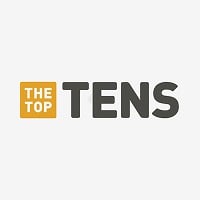 All of you says rain is most runs in ipl.
But you missed this man.. he is most wicket taker in IPL history... I think one bowler can change the game. Slinga malinga is best player in IPL
In bowling awesome!
A good bat/bowl
Best death bowler ever in T20 cricket
33
David Miller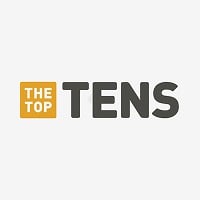 One of the best finisher
Best hitter in ipl
He can hit 10 six in a match
Such a poor player
34
Robin Uthappa
The man who invented walking shot is the most valuable player for KKR
Very nice player and a good opener for KKR
He is most valuable player in KKR
Best best and best batsman
35
Mitchell Starc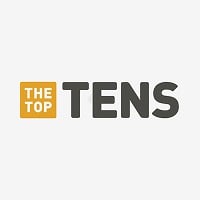 Mitchell Aaron Starc, is an Australian cricketer who currently plays first-class cricket for the New South Wales Blues.
The wicket taker bowler.he can bowl with most speeds of world cricket. & my favorite bowler of Australian cricket.
Best bowler in the world
He is best bowler in the world he give good yorker
Good bowler
36
Shoaib Akhtar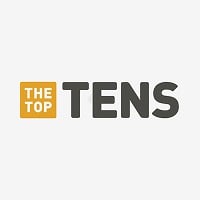 Brilliant bowler
Goog shoaib
37
Faf Du Plessis
One of the busy batsman of world cricket & he can give match winning performance for his team.
Best south african cricketer at present. I like his style of batting
His a great cricketer and deserves to be a proud S.A Proteas captain
It is a best player
38
Eoin Morgan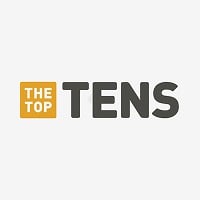 Eoin Joseph Gerard Morgan is an Irish cricketer who captains the England cricket team in One Day and Twenty 20 Internationals.
THE FLYING BIRD.
39
Yuzvendra Chahal
The bowler who can bowl most drift in spin. He bowls many magical spells.
Wicket taker bowled for rcb
Good spin technique
40
Dwayne Bravo
I think 5th best batsman in west indies he is cool and calm refreshing too and does well in the carrebian premiur leauge
41
Amit Mishra
He is best spinner then jedeja
42
Hashim Amla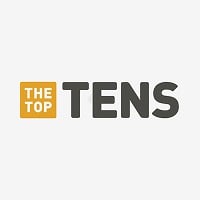 Hashim Mahomed Amla OIS is a former South African international cricketer who played for South Africa in all three formats.
Outstanding striker of the ball.
One of the greatest of all time.
Pure class
Hasim Amla is number one in the world clasic batsman I want to play Hasim Amla sir IPL
World class in player in all formats of the game
Unmatched when it comes to class
43
Ross Taylor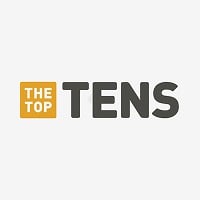 He is the my best
swag king
44
Aaron Finch
His batting is superb
Good player of Mumbai indians
He is amazing,wonderful,big hitter&mostly dominated player in all time cricket he is smashed batsman.
45
Sanath Jayasuriya
Should be ranked in top 25 because of his destructive batting.He almost won the orange cap in 2008 as well and was Mumbai Indians highest run scorer.If he had played more matches he would have got a huge amount of runs
Awesome batting,
Wonderful bowling,
And Super Fielding,
He is Best Cricketer...👑👑👑
46
Thisara Perera
I hate him because his face is redicoulous but I like him because he plays nicely
I like him..he is great hitter
47
Aditya Tare
He's the best player
First ball six hitter and a match winner
48
Lendl Simmons
Very good cricketer
Nice batsman
49
Ashish Nehra
He is most success player in ipl
THE KING OF SWING.
50
JP Duminy
He is best under pressure batsman
PSearch List