Top IPL (Indian Premier League) Wicket-Keepers
The Top Ten
Mahendra Singh Dhoni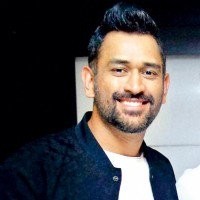 Mahendra Singh Dhoni, commonly known as MS Dhoni, is an Indian international cricketer who captained the Indian national cricket team.
He is a great batsman, Captain and wicket keeper India ever had.
His calm attitude during tough situations and his intelligence while leading the team from front are amazing.
Ms Dhoni is awesome cricketer.
He is the best wicket keeper in the world and a cool captain
HE IS THE NO1 IN CRICKET HISTORY. HE IS THE ONE MAN ARMY. HE IS COOL CAPTAIN AND KEEPER.
HE IS SIMPLY SUPPER. I AM BIG FAN OF M.S. dHONI.
-SAIVEDH
THE BEST PLAYER IN THE WORLD

1. He led India to victory in the World Cup
2. He led the Chennai Super Kings to victory and made them the only team to win o2 IPL's in a row
3. He is an excellent keeper.
Adam Gilchrist

Adam Gilchrist is a retired international Australian batsman and wicketkeeper. He scored centuries 33 times in his career.
Gilly is the best keeper and he will be in the future and he will be the only keeper which will be bes
I totally don't agree that MSD is the best keeper. He should be behind gilchrist. Gilchrist is a legend and when it comes to IPL, he's a leading force in the DC. He is also the best player of the second edition.

Moreover, he's unarguably the greatest wicketkeeper-batsmen of all time
He is brilliant and my favourite wicketkeeper batsman

Aditya
What mahi is great wicket keeper not
That and all fans making proud to dhoni
Simply waste
Gilchirst is best
Dinesh Karthik
Cool one! Plays for Mumbai and is class!
He is a cool good looking man
HE IS GOOD WICKET KEEPER
He is best keepers
Kumar Sangakkara

Kumar Chokshanada Sangakkara is a cricket commentator, former cricketer and captain of the Sri Lankan national team.
He is the best wicket keeper in whole cricket history. I think that ICC have been fooled Dhoni is good but Kumar Sangakkara is the best. I think he should be on number 1 here.
he is the greatest wicket keeper batsmen he in all time all see the stumps of brian lara by sangaa!
He should be number 1 but he's 4th
He is the greatest wicketkeeper of all time but is not better than Dhoni
AB de Villiers

Abraham Benjamin de Villiers, commonly known as AB de Villiers, Mr. 360° or simply AB, is a South African cricketer.
He is a dive man
Ab is a hero
This is very good batsman & very good wicket keeper
I just want to say for me he is an inspiration and best player in the cricket history
Brendon McCullum

He smash brutal batsmen. He can change the game from the opposition. He is my favourite wicketkeeper batsmen in cricket
By vikash
He is my best player and he is one of the fine wicket keepers
One of the best keeper of all times
One of the best wicket keeper
Naman Ojha
Great and epic fielder
Best in the world
Naman ojha not only a best top ten wicket keeper in ipl

but also a powerful batsman
Kunaal ka naman ojha
Mark Boucher
He was a best wicket keeper after Gilly
Rishabh Pant
Best batsman and best keeper
He is the Best Wicket Keeper for India as well as Indian Premier League..
Rishabh pant is the best wicket keeper
Rishabh Pant is a great Player.. He is very calm and flexible.. In Future he will be the successor of The Legend MS Dhoni.. He is the Best wicket keeper after MS dhoni for India..
Parthiv Patel
Yes we want him in indian team he is a classy batsmen and a very good wicketkeeper
Parthiv patel is really good wicket keeper as dhoni and also good opener, he should be in indian team
The best wicket keeper
Top ipl wicket keeper
The Contenders
Sanju Samson

Sanju Viswanath Samson is an Indian cricketer who represents Rajasthan Royals in the Indian Premier League.
Excelent player in all sections. One day he will be an unbeatable man in International cricket
This guy is just awesome. Why he is on 15th place! He should be on top 3
He is one of the best wick keeper so far..India should give a chance to him
He is best in this edition ipl
Wriddhiman Saha
Its great to watch him on field... And also at time of batting
He is currently India's best wicket keeper.. Great flexibility..And good reflex...
I think he is the number 1 wicket keeper in the world
Wriddhiman Saha is best wicket keeper in world
Robin Uthappa
Perfect batsman well quick wicket keeper after dhoni
He is the best wicket keeper please select robin uthappa to national side
He is the best wicket keeper please select robin uthappa to national side
Doesn't drop any catches
Ishan Kishan
Ishan is the best
A nice wicketkeeper and a hard stroke batsman
Best WK and batter
He is hard heater batsman and wk
.
Ambati Raydu
He is a good aggressive player...
Super batsman also
Very good batsman
Rishab Pant
Do we need to say anything
Quinton de Kock
He is the best keeper+ batsman ever in this world.
Quinton is the best wicket keeper ever
He is my favourite player.
Best at the moment
Virat Kohli

He is awesome and the best batsman in the world and I KNOW that he can also do wicketkeepring so well
Ipl 2018 vk keep for team
There is no one to beat virat kholi
I like the players batting and and I know he can do wicket keeping too...
my favourite player can do anything...
best player in the whole world is virat kohli
KL Rahul
I like this player wicket keeping and batting for Royal Challengers Bangalore
Punjab is the best
Diving keeper
I love this player
Kuldeep Yadav
I didn't even see him as a wicket keeper in Vivo ipl ever
Shreevats Goswami
Kedar Jadhav
He bat well also
He is doing well
Yuvraj Singh

My favorite player
Yuvraj is great player
Nice Batsman...
No1 player
Kamran Akmal
He is the best keeper ever
HE IS BEST WICKET KEEPER AND BATMANS MAN
This is a best
I LIKE KAMRAN AKMAL EVERY TIME
Jonny Bairstow
He is ultimate an proved himself in first year of ipl it self king of keeping
Good batsman top 2 and good cricket player he bats very nicely in the world he is is in the sunrises now in IPL
He is number 1
PSearch List