Top 10 Jacksonville Jaguars All Time Draft Busts
Jacksonville is as close to tasting a super bowl as it will ever get, but back then when they were brand new in 1995 they have some players who never became the players to be. Here they stand as big mistakes.

1 Blaine Gabbert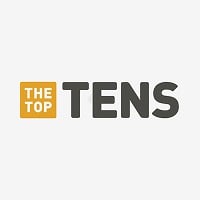 Blaine Williamson Gabbert is an American football quarterback for the Tampa Bay Buccaneers of the National Football League.
''Blaine Gabbert is the standard by which all other Jaguars busts are rated. His dismal tenure in Jacksonville wasn't entirely his fault, but he certainly didn't make things better. This pick set the Jaguars back a couple of years. He was named the starter by Week 3 of his rookie season, much earlier than he should have been. Gabbert experienced natural rookie growing pains, finishing the season with 12 touchdowns and 11 interceptions while completing only 50 percent of his passes.
He didn't fare much better in his sophomore year, starting 10 games before going down with an injury. He posted only 9 touchdowns in those 10 games, although he did improve his accuracy to 58 percent, leaving some hope for his third year. His third year was an utter disaster, starting just 3 games and throwing seven interceptions before getting injured. His accuracy dropped to under 50 percent, solidifying his status as a bust. Gabbert wouldn't play another game for the Jaguars, eventually being traded ...more - htoutlaws2012
2
Derrick Harvey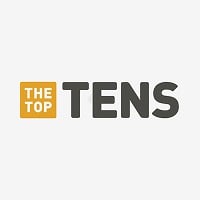 ''Harvey was expected to be the pass-rushing threat for Jacksonville for years to come. Jacksonville broke bank in order to draft him, trading away four picks to Baltimore in order to move up 18 spots. Unfortunately, Harvey came nowhere close to living up to those expectations. The slow start to his rookie season could be attributed to the lengthy holdout he had waiting for a contract. He missed all of training camp and most of the preseason, frustrating head coach Jack Del Rio. This was a bad omen for the former Gator, as he managed only eight sacks in three years with the team. His dismal play was especially frustrating given the poor play of fellow 2008 draftee Quentin Groves. Together, the two were supposed to form a great pass-rushing tandem. Harvey was eventually released by the Jaguars following his third season. He went on to be cut by both the Denver Broncos and the Cincinnati Bengals, and was out of the league in 2012.'' Suppose to be Javon Walker type pass rusher, but was ...more - htoutlaws2012
3
Luke Joeckel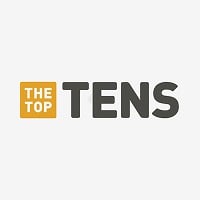 ''In Jacksonville's defense, the 2013 NFL Draft class wasn't exactly ripe with perceived first-round talent. Joeckel went No. 2, and enjoyed a pretty forgettable career in Jacksonville. The top two picks from 2013 were Eric Fischer and Joeckel. Teams seemed split on which was better. Four years removed, it appears neither player was truly worthy of earning the title of No. 1 draft pick. Joeckel's career got off to a foreboding start. The first-round pick suffered an ankle injury in early October, and finished the season on injured reserve. Despite playing in 16 games in his second year, Joeckel never even came close to living up to his pedigree.'' Joeckel was terrible as a left tackle, Eric Fisher is still in the league, and Luke on the other hand got another chance to Seattle only to know he just flat out sucked period definitely earns him a top 3 honor in bust history. - htoutlaws2012
4
R. Jay Soward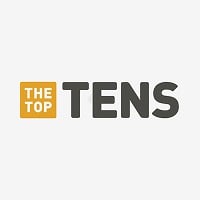 ''Soward wasn't the most heralded receiver in the 2000 draft, but he was one of the most intriguing. Soward's career went downhill after that. He managed only 14 receptions for 108 yards in 13 games. His career was derailed by alcoholism, leading to several suspensions, including the entire 2001 and 2002 seasons. He was out of the league in 2005, having never played a snap after his rookie year.'' Everyone keeps saying Blackmon, but Soward had a far worse career than you could imagine for a late 1st round receiver. - htoutlaws2012
5
Justin Blackmon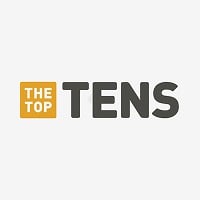 ''Justin Blackmon was drafted fifth overall in the 2012 draft after the Jaguars traded up two spots to select him. He was expected to be the No. 1 receiver for Blaine Gabbert and help Gabbert reach his potential. Things haven't quite worked out that way so far.'' He had a great rookie year, but that's where it unfortunately ends this tale ends as he got suspended multiple occasions, and there is no chance he comes back any time soon. - htoutlaws2012
6
Reggie Williams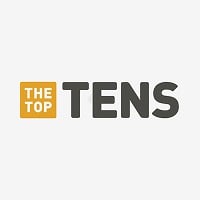 ''He was supposed to play opposite Jimmy Smith, but at times didn't look like he belonged on the same field as the Jaguar legend. Maybe it was desperation that made the Jaguars take Williams so high.
Williams did not have a great start to his career in 2004, and at times flashed the greatness expected from a top-10 draft pick. He also had a history with off-the-field issues, and that may have kept him from reaching his true potential.'' - htoutlaws2012
7
Tyson Alualu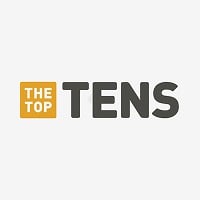 ''Alualu was the 10th overall selection in the 2010 draft, having been picked much higher than expected. He has had a tough time living up to expectations, totaling 11 sacks in four years so far. This year marks his last shot to impress, as the final year of his contract is voidable.'' He was not quite the elite pass rusher he should be in Jacksonville, and honestly he doesn't help any better with the Steelers surprised he ain't bounced outta the league by now. - htoutlaws2012
8
Matt Jones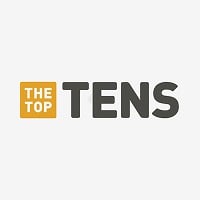 And no not the current running back from Indy completely different player. ''Jones was one of the most gifted athletes to ever step foot on an NFL field. He was a standout QB at Arkansas, setting numerous school records. He switched to wide receiver for the draft due to his size and athletic ability. He was selected 21st overall in 2005 but only lasted four years with minimal impact. His promising career was derailed by multiple arrests and violations of the NFL's substance abuse policy.'' A hybrid player who could be a wild card that never got anywhere. - htoutlaws2012
9
Byron Leftwich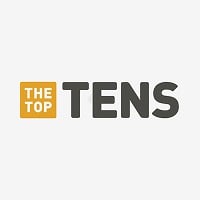 ''Leftwich was the seventh overall pick for the Jaguars in the 2003 draft. He was expected to be the successor to Mark Brunell and to be the Jaguars new franchise quarterback. As then-owner Wayne Weaver said, We've got our quarterback position fixed now for the next 10 years. Well it has been 10 years and Leftwich has been long gone. He didn't have a bad career, but just never became the QB he was expected to be.'' Leftwich was suppose to be like Michael Vick, and a bit of Donovan McNabb he was neither, but he wasn't as terrible as another quarterback they would draft the next decade. - htoutlaws2012
10
Dante Fowler Jr.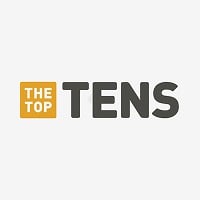 Folwer looks to be a big bust since missing his rookie year he didn't amount much in a talented crew of teammates. ''Fowler's career isn't quite over yet, but things aren't looking good for the former No. 3 overall pick. Fowler tore his ACL in his first practice, which effectively placed him on the shelf for an entire year. In his second year, Fowler amassed four sacks and just one start. Ngakoue, a third-round pick in 2016, outplayed Fowler, doubling his sack total. While four sacks isn't terrible, it's certainly not the type of desired production from a top-five pick. And if playing poorly wasn't bad enough, Fowler was arrested on two misdemeanor charges in July. Fowler was seen physically assaulting a man. So as it stands, Fowler has created more chaos off the field than he has as a pass-rusher.'' - htoutlaws2012
The Contenders
11
Blake Bortles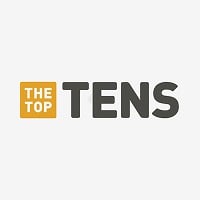 Blake Bortles is an American football quarterback for the Jacksonville Jaguars of the National Football League.
BAdd New Item