Top Japanese Dramas
aibaka
The Top Ten
1
Hana kimi
Funny with a very good cast, it deserves a much better publicity
Funniest drama ever with a perfect cast. Goofiness galore!
I enjoyed it very much, I'm considering watching it againg.
Ikkemen everywhere lol
V 9 Comments
2
Hana Yori Dango
BEST drama ever! Must see! I absolutely love matsumoto jun! I like kimi wa petto too and gokusen but hanadan is the best! - aibaka
This is the best Japanese drama I had ever seen. I was going to give my vote for hana kimi since I like that story more than this, BUT taking acting, music, etc, etc, into consideration, I think this is better than hana kimi.
This is the first Asian Drama I ever watched, and I'm sure that has something to do with my vote, but HYD is the best drama I've ever seen and the only one that's ever come remotely close for me is Hana Kimi. Both of these titles are absolutely worth seeing.
Best japanese drama I ever seen.It is funny when compared with other versions.And I like their acting especially jun matsumoto.I saw boys over flowers first but anyway korean cast was good I fell for this drama.And I think this drama is better than boys over flowers,meteor garden and meteor shower.
V 14 Comments
3
Gokusen
This ever since I saw the first season I knew it was going to be my favorite drama... and it still is. I watched all 3 seasons and the movie twice in a row at one point. I can never get tired of it. And I loved all the actors.
I watched all episode and re-run many times... That's how much I love this.
Gokusen is so amazing. It has a lot of great messages and it will make you laugh and cry along with the perfectly casted characters. WARNING: ADDICTIVE.
YAY OGATA YAMATO AND YABUKI HAYATO!
V 1 Comment
4
1 litre of tears
I'm sure most people agree that this was one of the most touching and heartbreaking dramas they had ever seen.
After the beginning of the drama, I cried with every episode. Very poignant. I have had cancer twice and and fully appreciate this drama personally.
Good story.. More about life lesson
The bedt
V 7 Comments
5
Nobuta Wo Produce
The acting is amazing for actors so young. While the main female lead didn't amaze me, Yamashita Tomohisa's acting stole many scenes. He had great on-screen chemistry with Horikita Maki. Despite everything, Kamenashi Kazuya was able to make his character likeable. It could have used a bit more character development near the end though, and perhaps have had a bit of a better ending..
6
Bloody Monday
Though I love most of the dramas that listed here, hands down, Bloody Monday is the best. It has worth watching plot and powerful characters too. I've been re-watching this for uncountable amount of times and still love it
I first looked at this drama and was like hmmm looks boring not my type,days later I watched it and no joke it was the best decision of my life -it's well worth your time.
It's full of /plot twists/hot men/action/emotional scenes
V 1 Comment
7
My Boss My Hero
I loved the original Korean movie version of this drama, the Japanese version is fun to watch..
Funny movie
Remind us of the lives of youth, after nononton this film I wanted to go back to youth
The first ever JDrama I watched and still my favorite. Been watching nothing but JDramas ever since!
Still my favorite jdrama. it just never gets dated
8 Stand up!
9
Koizora
Very nice drama and movie. The love connection was AMAZING and the storyline was unique (in a good way)
Very nice story, I have watch at least 10 times this drama, and also wanna to see again
Watched it and its very touching.. I cried till my eyes puffed...
Recommended for you, its very2 romantic & touching heart
10
Liar game
I really loved this drama, It's so awesome. It has lots of twists.
The mystery and suspense is really good and keeps you on the edge. Terrific plot
Epic drama. Awesome plot. No episode will make you bored. Chemistry between characters were amaazing. Definitely a must watch drama! :D
The plot was very interesting
V 2 Comments
The Contenders
11
Samurai High School
It gives you encouragement whether you lose in any aspect of life. It makes you feel to live life happily & hopefully in any condition.
12
Yamada Taro Monogatari
It's so funny, the actors/actresses really get into the character, and it's just funny.
13
Itazura na Kiss ~ Love in Tokyo (2013)
It's so nice seeing the actors relationship at the start and how it differs nearer the end. I love how the actors complement each other and how somehow they fall in love! It's a must watch and I think this is the best one out of the Korean and Taiwanese and Japanese one!
Best version in my opinion. The Korean one flopped (said by critics) and Taiwanese one was just...yeaah...
I really liked this one, I mean Yuki Furukawa...come on...It's YUKI FURUKAWA! Hehe lol
V 4 Comments
14
Kimi wa petto
So cute! Its just perfect!
Really funny and really cute! so much tension
Great drama and Cute Actors ♥
15
Ouran High School Host Club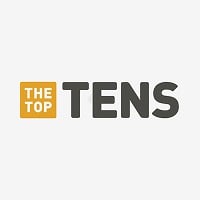 Ouran High School Host Club is a manga series by Bisco Hatori, serialized in Hakusensha's LaLa magazine between the September 2002 and November 2010 issues. The manga has been adapted into a series of audio dramas, an animated television series directed by Takuya Igarashi and produced by Bones, a Japanese ...read more.
Funny and love the actors! However, I feel like the adaptation was a little off...I don't know, it just didn't feel like a host club. But nevertheless I still loved it! It's just a thing you can't hate.
Very Funny! Yamamoto. Yusuke is so cute and funny! He's a great actor! !
16
Attention please
Very interesting drama, feel good for her acting also a lot things to learn from this drama
Very convincing tomboy character and fun plot with a steady character growth. Pretty decent depth to the story. Better than sissy dramas in the top 10, anyday
17
Yamato Nadeshiko Shichi Henge
I couldn't stop laughing when I watched this. This is one of the best romantic comedies I had ever seen! I really like the ending. I am not saying that I hate the anime ending but Sunako and Kyohei became a couple in the live action which made me very happy. I love both the anime and the drama.
18
Mei-chan no Shitsuji (Mei-chan's Butler)
Very funny drama. Each girl has a very unique relationship with their butler.
19
Proposal Daisakusen
My favorite japanese drama of all time. And still no one can beat this until now even korean dramas. I just loved the cast so much
This drama have a deep meaning. Everyone will touched with the storyline.
Deep meaning. Simplicity. Nice plot. 5/5 stars.
20
Zettai Kareshi
It's a good drama, I enjoyed watching it, if you are a j drama fan you will love it, as did I...
21
Tonbi (Kite)
Very touching story :')
23
Last Cinderella
I love haruma! This drama was totally worth watching because of his hotness
V 1 Comment
24
Rookies
I've watched this drama maybe for five times, and I still want to watch it again some day. This story is so touching sometimes, and it is more, because everyone thinks that they are the worst.. But they have such big hearts and they just want to achieve they're dreams. Love them all.
25
Atashinchi no Danshi
I watched this drama 4 years ago and I could still remember how great this drama. It's part of my life :')
26 Mr. Brain
27 Hanazakari No Kimitachi E (For You In Full Blossom)
28
Hotaru no Hikari
One of my first Japanese dramas
29
Love Shuffle
A bit more of a mature drama. Features a lot of big named actors and actresses. It doesn't disappoint, with a lot of humor, drama, and some very real life situations that make your heart quench. Even felt sympathy for the most dis-likeable character near the end. Even if you don't think it's the best, its certainly one of the greatest. You should really check it out.
30 I Give My First Love to You
31
Bambino
I'm a suckered for cooking dramas. this is one of the best of the few that are out there
32 Buzzer Beat
33
5-ji Kara 9-ji Made
Love the chemistry between Ishihara Satomi and Yamashita Tomohisa. All the actors are very popular and experienced which results in good acting too. A really funny and lively drama and if I could say, I found it much better than the manga as they have made all the characters more likeable.
V 2 Comments
34
JIN
Interesting story about time slip of a doctor, always makes you guess what is going to happen in the next episode.
35 Switch Girl!!
36
Rich Man, Poor Woman
I love this drama! Definitely a keeper!
Amazing drama. Love it. You can see how love can change people.
V 4 Comments
37
Kazoku Game
Interesting and new plot, like no other drama.
V 1 Comment
38 Last Friends
39
Hanzawa Naoki
Riveting with great acting!
GREAT! SPLENDID!
40 Juui Dolittle
41 Island of Red Spider Lilies
42
Kaseifu No Mita
Nice drama and acting
Awesome drama. I love Mita! Great acting by Nanako.
43 Otomen
44
Koishite Akuma
A forbidden love story of a Vampire and Human - FlamerzHH
45 Ikemen Desu Ne
46 IS - Otoko Demo Onna Demo Nai Sei
47
Beautiful Life
Sypnosis: Love story between kyoko, who is disabled, and Shuji, a hair stylist.

Cast: Tokiwa Takako, Takuya Kimura
V 1 Comment
48 Futatsu no Spica
49 Yokai Ningen Bem
50 Lovely Complex
PSearch List
Recommended Lists
Related Lists
Best Japanese Comedy Dramas

Best Japanese Rock Bands
Best Japanese Rock Singer
Best Japanese Guitarists Ever
List Stats
600 votes
76 listings
6 years, 187 days old

Top Remixes (4)

1. Ouran High School Host Club
2. Hana kimi
3. Nobuta Wo Produce
Renge
1. Mei-chan no Shitsuji (Mei-chan's Butler)
2. Zettai Kareshi
3. Tonbi (Kite)
jdrobles
1. Bloody Monday
2. Hana kimi
3. My Boss My Hero
HamizaHassan
View All 4
Error Reporting
See a factual error in these listings? Report it
here
.