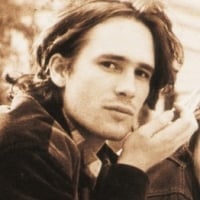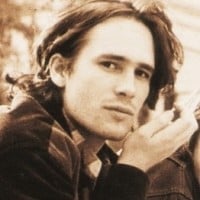 +
Jeff Buckley
Jeffrey Scott "Jeff" Buckley (November 17, 1966 – May 29, 1997) raised as Scott "Scottie" Moorhead, was an American singer-songwriter and guitarist.
Jeff Buckley was born in Anaheim, California, from musical lineage. His mother, Mary Guibert, was a classically trained musician, and his father, Tim Buckley, was a well-known folk singer. Buckley, however, only met his father one time; the two spent a week together when Jeff was 8. The elder Buckley died of a heroin overdose at age 28, less than a year after the pair's meeting.
Buckley was close with his stepfather, Ron Moorhead, and Moorhead may have had as much to do with Jeff Buckley's musical path as Buckley's bloodline in that he gave Buckley his first Led Zeppelin album, which would prove to be highly influential to the future musician.
He began playing guitar at age 5. Armed with his distinct multioctave voice, Buckley emerged from New York's music scene in a big way with his first release, 1994's Grace. The album made him an eventual sensation with both critics and fans, and his cover of Leonard Cohen's "Hallelujah" went on to achieve a sublime standing with listeners.
Three years later, just short of his 31st birthday, the night his band was arriving from New York to record the final studio tracks for his second album, he drowned during a spontaneous evening swim, fully clothed, in a channel of the Mississippi River when he was caught in the wake of a passing boat; his body was found on June 4.
Lists Featuring Jeff Buckley
Related Lists