Best Joomla Development Companies
The top ten companies listing given below who are providing excellent services to hire Joomla developer. Joomla developers are terrific and skilled themselves in the services regarding Joomla development.
The Top Ten
1
CSS Chopper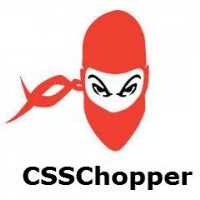 Established in 2009, CSSChopper is a recognized web development company that has successfully served in over 90+countries so far. Backed by a team of 228 odd developers, the company proudly boasts a huge clientele that includes major brands and companies. The ardent developers employed by this company ...read more.
I am quite happy to take a vital decision for my project, which was to work with CSSChopper. Their development team makes everything possible by executing all the minutest project needs efficiently. I always got instant reply for my queries from you that urge me to say that you are the best company I have ever been experienced for any of my web development project.
Each team member involved in my project showed his ultimate work by delivering me the best result, which was great visually and in accordance with my defined requirements. I like your patience and how dedicatedly you highlighted all fruitful things regarding my project. You are true collaborator for Joomla project.
Satisfactory results. No flaws found. A truly focused and dedicated team at CSSChopper. I didn't expected before that designing can be so much interesting.
Visit Website
2
Iflexion

Established in 1999, Iflexion is a global IT solutions company with 400+ employees. Iflexion serves clients from SMBs to Fortune 500 companies in more than 30 countries worldwide. Iflexion has solid experience delivering advanced web & mobile solutions in different areas like web & enterprise ...read more.
Iflexion's developers are real gurus in the PHP stack. They've built for us a complex portal using joomla framework. During the development phase they've made several valuable tech recommendations to improve the architecture of the project. Due to that now we are able not only to easily maintain the system but further expand it.
Great guys, truly passionate about what they are doing!
Established web development company with strong experience with PHP platforms including Joomle. Over 100 PHP devs on board (https://www.iflexion.com/php-development)
Visit Website
3
ValueCoders

They're an Indian software development company focused on just one thing - offshore software development services. 14+ years in business & 450+ developers strong, they have worked with startups, software product development companies, digital agencies and enterprises to help simplify their IT outsourcing ...read more.
Each and every team member who were involved for my project are excellent collaborator. They are extremely creative with a great visual and technical sensibility and they showed their ultimate patience for allowing the design and development process to unfold organically. In an era they are truly gifted developers and a skilled technologist who are rarely found 'under the same hood'. Valuecoders is the exception
It was a pleasure working with one of the Joomla development teams of ValueCOders. Through the entire process they paid attention to every details and were very accommodating with our website. They dedicatedly went above and beyond to make sure that the site was was exactly what I envisioned. I would highly recommend ValueCoders to anyone who is looking for a remote Joomla development team.
ValueCoders was great. Our idea for a website was not an 'easy to build' as we had many complex design and functionality requests. They perfectly tackled all the problems with their hardwork, dedication,. Enthusiasm, insight and expertise. Moreover their response time and follow-up was immediate and posses good business approach which is invaluable. We look forward to working with this team again on future projects.
Best place for joomla development
Visit Website
4
Sparx IT Solutions

Sparx IT Solutions is a web & app development company that creates user-centric websites. Designing apps that could easily engage the audiences is one among the several profiles of the company. The company has a dedicated team of professionals as a result of which it successfully delivers projects within ...read more.
On-time delivery along with the best quality are what makes me opt for Sparx IT Solutions for my various projects. I would recommend Sparx for CMS & application development services. The entire team is competent enough to accept every challenge. Thanks to Sparx for their incredible job in my Joomla development project.
Joomla web development services from Sparx IT Solutions are truly amazing. I would like to appreciate the company for their professional approach that was offered to me. The developers are extremely efficient and the company provided me great communication services during entire project development phase.
5
HireWebDeveloper

HireWebDeveloper is a recognized web development company known prestigiously for delivering exclusive, reliable and affordable web and app development solutions. Being equipped with world class development solutions, the company also participates in providing web app developers who are meticulously ...read more.
It was nice experience working with Hirewebdeveloper. They provided the best services for my Joomla based project. The team of expert and dedicated developers completed my project within given time frame. They offer cost-efficient, best quality services at very reasonable price.
6
Stellen Infotech

Established in 2011, Stellen Infotech is one of the fastest growing Laravel development company in the industry today. Backed by a team of 150+ Developers & UI Engineers, the company serves custom Laravel app development needs of clients across 20 different countries. Stellen Infotech serves all size ...read more.
I truly feel fortunate after getting in touch with Stellen Infotech. Now, I own my dream website and it's impressing my target audiences too
Stellen Infotech provides quality Joomla development services at affordable charges.
7
OSSMedia
I'm highly pleased with the results served by OSS Media. My website hit Google's #1 page last week and this has helped me build my trust in the company. I would like to recommend the company to everyone in need of proficient web development services.
It's true OSSMedia is a quality Joomla service provider company in USA
It's been almost four months that I've chosen the services of OSSMedia. The company has a true potential of delivering a final product that meets your expectations. I received my completed project way before the scheduled deadline. Thanks guys! You saved me from a tough situation.
I wasn't quite confident about the functionality of my institutes's Joomla powered examination portal. It was then that I got in touch with OSSMedia. The company delivered top-notch support on ensuring 100% smooth functioning of my portal. Thanks to OSSMedia for the brilliant service.
8 WordPxis
9
Joomladevs
They provide quality Joomla development services at very affordable rates. Excellent services, must try once
Awesome coders, they know the value of quality and always delivers on time. A++
These guys are just great, best Joomla developers!
10
Guru Technolabs
Experienced Joomla developers and provides high quality Joomla development services.
The Contenders
11
My Web Programmer
These guys are just great!
12 Joomla.in
13 ZenGo! Web Services
14 ChromeBrains
15 HireDeveloper.us
16 Hudda InfoTech
17 DTN Software Solutions
18 markupbox
19
PixelCrayons

PixelCrayons is a web, software, and mobile application development company. With over 15+ years of experience in all types of IT services already under its belt, android app development services are one of its key USPs today. The Android development team at PixelCrayons holds an average experience ...read more.
PixelCrayons's team is very co-operative and communicative. They are very helpful and deliver quick results. I am satisfied with the experience of working with PixelCrayons.
Expert joomla web development company in India.
Affordable, reliable and Innovative development company.
After hundreds of star rated web projects, PixelCrayons's Joomla development team is ready to take on any and every Joomla project!
Check out services
20
Joomstax Ltd
Joomstax has performed outstandingly throughout these 5 years of delivering us their services. The company is a must-choose and I'd definitely recommend it to everyone who's looking forward to build a perfect online portal.
I'm pleased that I decided to work with the Joomstax team. The lines of communication with my team of developers are always open, making it possible for me to get instant answers to all my queries.
Joomla development services delivered by Joomstax have helped me attain my business goals faster. I'm grateful to the company for doing such an amazing job. Thanks again!
Joomla Development services offered by Joomstax have impressed me to the fullest. My new website is equipped with features I'd never ever thought of. Thanks a lot for doing such a brilliant job.
21 Seguro Technologies
22 PSDtoANY
23
ProtonBits Softwares
Did a great job to my projects. Highly recommend to the ProtonBits to deal with Joomla website development solutions.
ProtonBits is a leading international mobile application development company providing expert services of mobile app, web and eCommerce. For more information about company and services.
24 ChilliApple
25
Wordsuccor

Established in 2010, WordSuccor Ltd. is a well-known WordPress Development Company. Being a trusted name in the world of website and web development, we are committed to rendering exceptional services in across the globe. Our passionate and determined developers make it possible for us to carry WordPress ...read more.
PSearch List