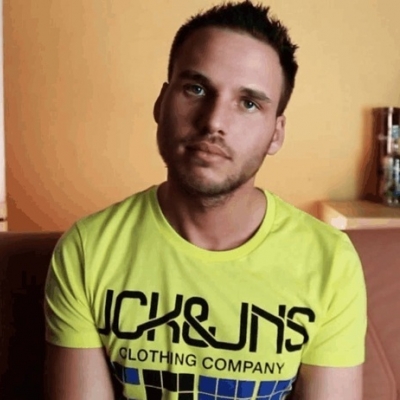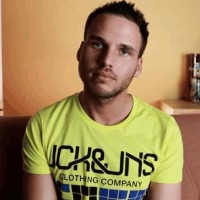 +
JuliensBlog
Julien Sewering, better known by his channel name JuliensBlog, is a German YouTube star, weblog artist, internet personality, music critic, music competition host, comedian and rapper born on December 8, 1988.
In his early career on YouTube, he was known for talking about controversial issues such as censorship, religion, liberty of speech and the lack of quality in journalism, among other topics, in an outrageous, darkly humorous fashion - his face was never seen in those videos, although he later revealed it after becoming one of the most subscribed German YouTube channels. Almost all of his uploads feature provocative statements, excessive rage, curse language and politically incorrect slurs. His channel became highly popular in German speaking countries, especially after uploading videos containing analysis and criticism of rap music. In those videos he praised rappers who were able of delivering multisyllabic rhyme schemes, doubletime rapping and original double entendres, claiming then-little known rapper Kollegah (who made a huge career afterwards) to be a genius, while panning rappers lacking those abilities, despite some of them being seen as very influential to the German rap scene. Several people give him credit for changing the direction German hip hop moved towards in the 2010s with his videos.
Julien's best known accomplishment is having founded and hosted the JuliensBlogBattle in 2012, a highly popular annual internet battle rap video tournament that introduced several newcomers to the German hip hop scene, among the most famous ones are SpongeBozz, Entetainment and Gio. JuliensBlog also recorded a hip hop album himself titled "Analyse", which features darkly humorous comedy rap including all of the techniques Julien praised in his videos, such as doubletime rap, multisyllabic rhyming and wordplay. It was, however, panned by other critics and later on by Julien himself. In 2017 he announced to relaunch his music career.
Currently, his regular channel is on hiatus, him focusing on his way more successful battle rap tournament's channel.
His offensive humor has been topic of much debate and even got him arrested in 2016 for glorifying the Third Reich in one of his vlogs, despite most of Germany's press, fellow YouTube stars and subscribers view Julien's remark as entirely humorous and not to be taken seriously. The fact that he was found guilty was seen as an attack on the liberty of the arts by several other YouTubers and celebrities, and had wide media coverage.
JuliensBlog is one of the few famous German YouTubers that have little to no connection to other figures in the German YouTube scene, but is friends with several rappers, but also part of some German hip hop feuds.
JuliensBlog was one of the German YouTubers who were a main character in the web series/movie parody "#TubeClash", an animated project by darkviktory about 10 famous YouTubers having to fight in a Hunger Games-style way. His character was, however, the first one to die, causing him to have had little screentime.
Version History:
Lists Featuring JuliensBlog
Related Lists

Top Ten Reasons Why It is More Likely that Juliensblog is the Voice Behind Spongebozz Rather Than Sun Diego