K-pop Group Members With the Best Faces
The Top Ten
1
Hyun Joong (SS501)
He's the Best in everything.. He's just perfect..
Love his smile
He's face is perfect and he's beautiful person
I loved everything about him...
2
Donghae (Super Junior)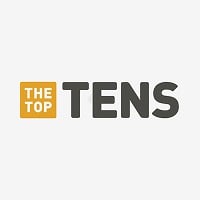 Lee Dong-hae, referred to as Donghae, is a South Korean singer, songwriter, composer and actor. He was trainee at SM Entertainment after winning a prize at SM's Youth Best Contest in 2001. After four years of training, Donghae debuted as a member of boy group Super Junior in November 2005.
Just like Kyuhyun said, Donghae looks just like a good looking anime character
Donghae is like a romantic painting... he has such a beautiful view of nature with a sense of quietness you see a beautiful character Venice..
Donghae oppa is innocent look, handsome and very very is the best
He's simply Amazing :) Cuteness overload and so Handsome Guy
3
Taeyeon (Girls' Generation)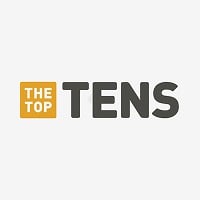 She's the prettiest of them all, like she doesn't need to put on a show or move her body to attract attention, because she's pretty ino matter how you look at her...
The best leader and cute member :D and she have amazing vocal :3 :D
Her baby face are really cute
And complete packaging;pretty, talent, and personality
Prettiest one there is. Her charming vibe and cute vibe make the best out of her.
4
Yoona (Girls' Generation)
Yes yoona deserve this position because she works so hard to prove that you will not regret for loving snsd she is voted as the most natural beauty in kpop nothing can beat her beauty beauty inside and out
My first love in all things Korean. Not only that I was attracted by her beauty but I also inspired as I found out later that she is also a beautiful person inside.
Yoona was very beautiful she is the most beautiful in in girls generation she has the gorgeousness she the clearly and act too
She's a real example of the saying 'Hard work pays off.' She did not just gain that intercontinental fame just because of her face.
5
Dara (2NE1)
Dara should be the number 1 because she's 30 and she look younger as always
Dara for number 1! Fighting
Dara is my favorite more than ever not like other kpop stars she didn't have a plastic surgery. We are your number 1 FANS! 2NE1
Dara is so pretty & cute... Dara Number one
6
Minho (SHINee)
Oppa is a work of art! Warm personality plus perfect face! He's working so hard for his dreams with shinee. Your personality and face. I love him forever! Oppa fighting! :3
He's seriously one of the best visuals. The one and only Flaming Charisma!
He's the most handsome that I've ever seen
7
Siwon (Super Junior)
His smile is so bright that anyone who witness it would adore him.
He's sp very handsome oh m Gosh!
8
Yuri (Girls' Generation)
She's been amazing since their debut! Her face never change! A Beauty to Die For, A Face that make you feel comfortable, A Personality that everybody want and A Body that Everybody wants to have :) I Love You Blackpearl! Kwon Yuri a beauty that posses everyone
You will be my most favourite singer in my life forever
Love her voice, dance, style, personality, and face
Love her very very much!
9
Yesung (Super Junior)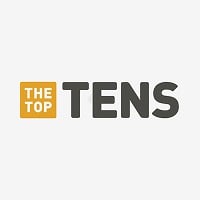 Kim Jong-hoon better known by his stage name Yesung, is a South Korean singer and actor. He is a member of the South Korean boy band Super Junior and its subgroups Super Junior-K.R.Y., Super Junior-H and S.M. The Ballad.
He had adorable face when he was a baby.
As he gets older, he looks hotter and sexier, but the trace of cute face are stay there along with his chubby cheeks.
Another point of his beautiful figure is his eyes!
Especially when he sings or stares intensely!
I'm drowning even deeper to those deep black eyes!
Oppa yeye is has cute face
10
Tiffany (Girls' Generation)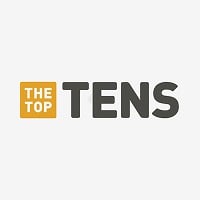 Stephanie Young Hwang, known professionally as Tiffany, Tiffany Hwang or Tiffany Young, is an American singer.
So pretty and nice. Sweet voice. Pretty face. Nice rap. Love her personality. SNSD fighting!
She's just so beautiful in and out. Especially her eye smile and nice voice, it drives me CRAZY!
So pretty and nice. Cutiiee face and I like your voice. SNSD
She hot too
The Contenders
11
Kevin (U-Kiss)
I love you kiss n kevin woo.. Kevin woo is very talented. It's really amaizing when he dances n he also have a very nice voice.. I like his voice. Kevin oppa.. Fighting fighting fighting... Plez support you kiss more
12
LeeTeuk (Super Junior)
You are so cute oppa
Oppa is the best
13
Seohyun (Girls' Generation)
Seohyun must be at the top of the list she is so cute
She is simply beautiful, and a good example to all youngsters plus she is smart.
Shes very pretty, very beautiful and cutest of all
She is a natural beauty she is so talented and smart she is a godess - ambrine2002
14
Jungkook (BTS)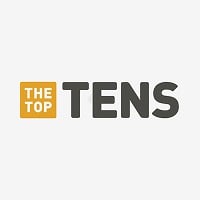 Jeon Jung kook was born in Busan, September 1 1997. His nationality is South Korean. HIs favorite number is 1. He is known as a South Korean idol singer, singer-songwriter, dancer, composer and producer. JK Favorite color is Red, Black, and White. He think express color of Hip Hop is Black and Red. ...read more.
He's so cuteee
Almost perfect kyahhh saranghaeyo oppa
Jungkook is definitely not just the face, though his face is really handsome and cute at the same time. He sings really well. He dances really great. And he's such a cool guy. Jungkook's the best. He's my bae. ❤💋
15
Luhan - EXO-M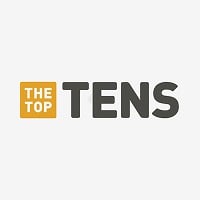 Lu Han is a Chinese singer and actor. He was a member, known as Luhan, of the South Korean-Chinese boy group EXO and its sub-group EXO-M, before leaving the group in October 2014.
Luhan is so HANDSOME and has a very cute baby face
Luhan is so handsome like! How come he's not on the top? Haha.
Luhan is so talented and handsome and baby face
Luhan is so cute
16
Nichkhun (2PM)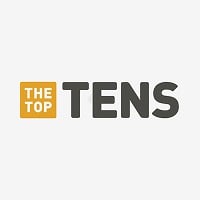 Nichkhun Buck Horvejkul, known mononymously as Nichkhun, is a Thai rapper, singer, songwriter, model and actor.
17
G.Dragon (Big Bang)
His face is the best.
He is so cute.
G dragon is so cute.. He has cute smile and baby face. Fighting GD
He is the most handsome kpop idol and richest idol

Great eye at fashion and fantastic he is really sweet
GD has a very cute face. The way he projects is what makes him a history.
18
Jessica (Girls Generation)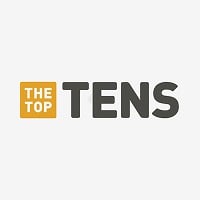 Such an angelic face... You my main doe
Nice personality

And look good without make up
Sica! I think her face is very pretty! - k96
You are so pretty that you are like an angel who came from heaven~
19
Jaejoong (JYJ)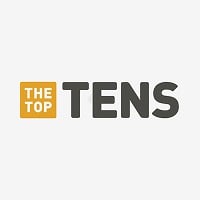 Kim Jae-joong, also known as Jaejoong is a Korean singer, actor, songwriter, actor, designer and director.
Jaejoong with the good looking face. Like a living doll. Even cute than my teddy bear. Fighto, Fighto Jaejoong. Oji sama. My prince of all Korean males.
Oppaneun good looking.. Fighting..
20
Sooyoung (Girls' Generation)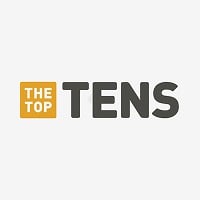 Choi Soo-young (born February 10, 1990), better known by the mononym Sooyoung, is a South Korean singer and actress. She was a part of the short-lived Korean-Japanese singing duo, Route θ, during 2002 in Japan. After returning to South Korea in 2004, Sooyoung eventually became a member of girl group ...read more.
You're the prettiest sooyoung
She's look alike Luhan
Natural Beauty
Her beauty.. wow!
21
Yonghwa (CNBLUE)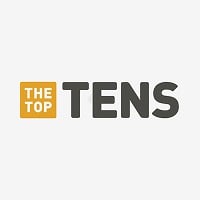 Why he get the 21st place? he is the only angel in my eye
22 Seungri (Big Bang)
23
L (Infinite)
I think he is the perfect one. Although his voice isn't that much better but it also has an unique type. Sometimes he is cute, sometimes sexy and overall he is handsome.
I think he is the MOST HANDSOME I have ever seen in my whole life his nose, eyes and also his lips and when you look at his eyes it is full of mystery - silent13
I don't understand why he's not on this list? He has the best face in all of Kpop! His eyes are so pretty and he has a litlte bit of the eye smile. He can also melt a girl's heart with just one look. He definitely has the best face ever.
Because I'm inspirit and inspirit always chose infinite
24
Sehun - EXO-K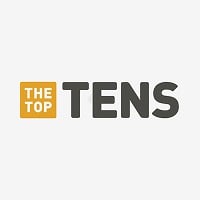 Oh Se-hun, better known mononymously as Sehun, is a South Korean dancer, rapper, singer, model and actor. He is a member of the South Korean-Chinese boy group Exo and its sub-group Exo-K.
Sehun's my bae. I love his him very dearly. His facial appearance is at its best when he had that serious face on.
He is the best maknae but he supposed to be face of the group.
He is very handsome and lovely.
Sehun lovely and baby face too like luhan love love... EXO MEXO K EXO L
25
Victoria - f(x)
She looks like a queen. An angel descended from heaven.
26
Soyeon (T-ara)
My personal bias from K-pop world, along with Sooyoung and Donghae. Soyeon is talented and beautiful.
She's really beautiful now! One of the prettiest I've ever seen. - kreefan11
27 Hongki (FT Island)
28 Nana (After School)
29 GiKwang (Beast)
30
U-Know (TVXQ)
He is the best one, manly. Cool, protective, but has warm inside
I love his eyes, scars and nose!
31
Key (SHINee)
His features are unbeatible. Enough said
32
Daehyun (B.A.P)
Okay okay, so he is just so amazing and freakinh hot. He can sing, his accent is ADORABLE, and when he geys embarrassed on stage, I just want to hug him and pinch his cheeks~
33
Kris (Exo)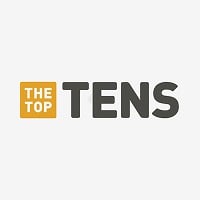 Wu Kris Yifan, professionally known as Kris Wu or Kris, is a Chinese actor, singer, and model. He is a former member of South Korean-Chinese boy band EXO and its subgroup EXO-M under S.M. Entertainment.
Kris is no doubt a very handsome human being. Can't argue with that. He even brought manga to life.
He is handsome, cool... He got everything a boy needs..
He should be number 1... What the hell
He is the most charman.
34
Jiyeon (T-ara)
Jiyeon is most beautiful girl that I ever seen
She is most beautiful girl that I ever seen
35
Yoseob (Beast)
Very very love his cute face, his powerful voice. So amazing his talented. Otherwise he is the main vocalist, most fan. Beast member agree he is the cuteness boy in their group. He always show his cuteness personality.
He is very cute :) Baby face!
36
HyunA (4 Minute)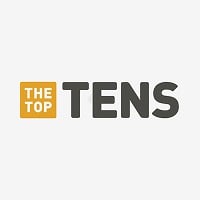 Kim Hyuna, better known by the mononym Hyuna, stylized as HyunA, is a South Korean singer, dancer, songwriter and model.
She have a sex appeal but the fact she so very cute and humble person
Hyuna is preety sexy cute
Even she"s not preety of all
I still love her
37
KyuHyun (Super Junior)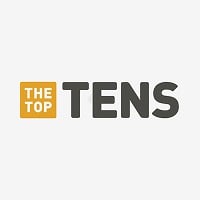 Cho Kyu-hyun (born February 3, 1988) is a South Korean singer and actor. He is a member of the South Korean boy band Super Junior, its sub-groups, Super Junior-M and Super Junior-K.R.Y., and a former member of the South Korean ballad group S.M. The Ballad. He is one of the first four Korean artists ...read more.
He is the cutest and has the most incredible voice.
Are you all blind... don't you see? Kyuhyun must be in the number 1 spot.. no doubt, he is one of the most handsome kpop artist.. Okay?!
Evil maknae but adorable. He has THE voice.
I JUST LOVE HIM SO MUCH! :****
38
Sulli (f(x))
Sulli has a good and beautiful features in her face and she was been rank number 1 with best facial features...
I really think she id pretty gorgeous she should be placed 1st or 2nd or 3rd
SULLI IS SO BEAUTIFUL
Sulli have the cutest face ever! ""
Cute... ♥ FIGHTING! !
39
T.O.P (Big Bang)
Top debe estar mas alto es el mejor de su grupo
40 Bom (2NE1)
41 Wooyoung (2PM)
42
Kwangmin (Boyfriend)
Handsome, awesome, cute, cool, Perfect!
Cute and handsome
43
Minhyuk (BTOB)
No doubt BTOB Minhyuk is the best faces! Best among all the rest!
44
Heechul (Super Junior)
Because his face describes perfection...
Every angle of his face is perfect!
45
Lay (EXO)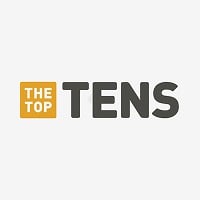 Zhang Yixing, better known as Lay, is a Chinese singer-songwriter, record producer, author, dancer, and actor.
His face is so defined and hard to forget. His eyes are to die for and I would trade my soul to kiss those lips
Lay's definitely someone so-so at first but he is quite attractive, on his own way. He has that unique charm that would make you want to root for him.
Lay has a charm that would drive any girls into liking him, he is a good dancer and his very shy but that's what makes girl get drawn into him too. Take a minute and just look at his eyes and I guarantee you that you would fall inlove right away...
46
Hyoyeon (Girls Generation)
! Did you see her in the Mr Mr mv? She is so pretty! She is also one of the best K pop dancers ever!
You r the best dancer. I LOVE LOVE LOVE LOVE LOVE LOVE YOU. SARANGHEA UNNIE
47 Chanwoo (iKON)
48 TaecYeon (2PM)
49 Taeyang (Big Bang)
50 Junsu (2PM)
PSearch List