Top 10 Kansas City Chiefs Draft Busts
htoutlaws2012
Let's dive into the sadness of the Kansas City Chiefs 10 worst draft picks ever made.
The Top Ten
1
Gale Sayers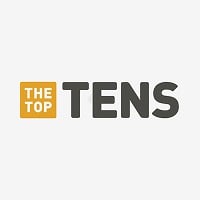 Gale Eugene Sayers, also known as "The Kansas Comet", is a former American college and professional football player who was a running back in the National Football League for seven seasons during the 1960s and early 1970s.
Yes the same great running back who showed an impact playing for the monsters of the midway in the mid 60's. There was some battle back, and forth for Sayers since two teams had drafted him so it was Gale's preference as he chose to be a Bear instead of a Chiefs thus Kansas City missed out, on a great running back not bidding high enough to convince him otherwise. - htoutlaws2012
2
Todd Blackledge
''Blackledge never lived up to his selection. A lot of that shortcoming could have had to do with the fact that Jim Kelly and Dan Marino, two Hall of Famers, were selected after Blackledge. Blackledge played five seasons with the Chiefs. In his five seasons, Blackledge only started 24 out of 40 possible games. When Blackledge left the Chiefs, his numbers were far from impressive, with only 4,510 passing yards, 26 touchdowns, 32 interceptions and a quarterback rating of 62.'' - htoutlaws2012
3
Tyson Jackson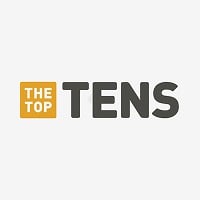 ''His first three seasons in Kansas City were difficult for fans to watch. A pick at No. 3 overall is supposed to be franchise changing. Jackson was a backup at best. In 2012 Jackson had his best season to date with three sacks, 43 combined tackles, and three pass deflections. He followed that with another solid campaign in 2013. This earned him a nice free agent contract with the Atlanta Falcons where he started all 16 games the next season. His best years, however, would remain in Kansas City. He never recorded another regular season sack and, after a 2016 season where he only started seven games, he was released by the Falcons this past March.'' - htoutlaws2012
4
Ryan Sims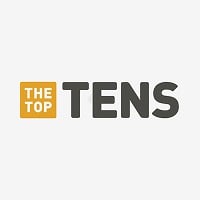 ''Sims was supposed to anchor the defensive line for the next decade in Kansas City. In the 59 games Sims played as a Chief 36 starts he recorded a meager 65 tackles, five sacks, one forced fumble and one interception. Defensive tackles are tricky to gauge coming out of college and the first round of the 2002 draft proved that. In the top 15 of the first round, four defensive tackles were taken.'' - htoutlaws2012
5
Percy Snow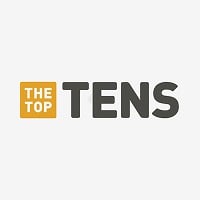 ''Snow had a successful rookie season in 1990 and was expected to be a major contributor to Marty Schottenheimer's defense with the Chiefs. Snow's second season was cut short when he injured himself in a moped accident, missing the entire season. Snow never regained his form and was eventually cut by the Chiefs. Snow started in 15 of 40 games played throughout his NFL career and recorded just one interception and two sacks in his career, all of which came in his rookie season.'' - htoutlaws2012
6
Jonathan Baldwin
''Baldwin was supposed to be the Chiefs' red zone target and stretch the field vertically.
He could not beat out Steve Breaston for a starting job, which is red flag No. 1 as a first-round pick. Two highlights from his first season come to mind: his deep touchdown against San Diego and his catch around the back of a Broncos defender that didn't count because of holding. Baldwin didn't fare much better the next year, despite having more starts. He still only caught one touchdown with 20 receptions over the course of the season. To be fair, he played with four different starting quarterbacks during that time.
In 2013 he was traded to San Francisco for another first round, wide receiver bust of the same draft. The trade didn't really work out for either team and Baldwin is currently a free agent. The Chiefs have not drafted a wide receiver in the first round since 2011, and it doesn't look like they will this year either.'' - htoutlaws2012
7
Glenn Dorsey
Here's a guy that was in and out with the Chiefs as a guy who barely did much in that defensive unit, and for a 5th pick overall in 2008 he did not live up to that promise in the center trench. - htoutlaws2012
8
Sylvester Morris
''Morris was a top wide receiver prospect. At the time, the Chiefs only had Tony Gonzalez as an offensive threat and he was in much need of help. The Chiefs selected Morris as the 21st overall pick, and had high hopes for the young receiver from Jackson State College. As a rookie, Morris produced a respectable 48 receptions for 678 yards and three touchdowns. The problem was that Morris had such bad knees that his rookie season ended up being his only season in the NFL.'' - htoutlaws2012
9
Victor Riley
''Riley may remind some Chiefs fans of Eric Fisher in that he was drafted in the first round, but didn't ever live up to the billing. Riley started for three seasons in Kansas City, not because he was particularly good, but because there really wasn't anyone else. John Tait manned the left side and the Chiefs were left with Riley until they could find a better fit. He didn't play too poorly, but a look at the Chiefs running game in 2000 suggests he didn't play too well either. They ranked 25th in the league and fullback Tony Richardson was the leading rusher. The Chiefs also failed to produce a 100-yard rusher in a game until Week 15.
As the coaching situation changed in 2001, Dick Vermeil shipped Riley to New Orleans in favor of more experienced Marcus Spears. This could have been due in part to his off the field issues at the time.
He played for three seasons with the Saints before finishing his career with the Houston Texans as a serviceable offensive lineman.'' - htoutlaws2012
10
Trezelle Jenkins
''Jenkins played in only nine games, never showing any signs of the potential he exhibited at Michigan.
After the Chiefs parted ways with Jenkins, he spent time on the preseason rosters of the New Orleans Saints and Minnesota Vikings. In 2000, Jenkins was drafted by the San Francisco Demons of the XFL but failed to make the team.'' - htoutlaws2012
BAdd New Item
Related Lists

Top 10 Best Kansas City Chiefs Players Going Into the 2018 Season

Top Ten Kansas City Chiefs Players
Top Ten Best Kansas City Metro Cities
Top Ten Greatest Kansas City Royals Players of All Time
List Stats
10 listings
1 year, 76 days old

Top Remixes
1. Gale Sayers
2. Todd Blackledge
3. Tyson Jackson
htoutlaws2012
Error Reporting
See a factual error in these listings? Report it
here
.