Top 10 Best Kansas City Chiefs Players Going Into the 2018 Season
htoutlaws2012
After once again failing to go past the championship again, have the Chiefs reached their limit with Andy Reid as head coach? They have the pieces on offense to beat any time on any given Sunday, but when they hit the postseason is it Reid himself who keeps this team back even worse over those past few seasons you lose some big key core players who have made them a well structured team. Can the Chiefs shock the world making the playoffs with a new quarterback in charge or are they taking a sit back thinking about their coach all season long?
The Top Ten
1
Travis Kelce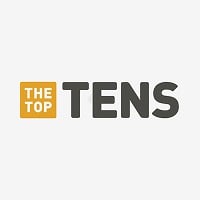 Travis Michael Kelce is an American football tight end for the Kansas City Chiefs of the National Football League.
Sure Rob Gronkowski is something else, but than you also got Travis Kelce who is probably the most charismatic Tight End I have ever seen in the NFL. He definitely has that Tony Gonzalez type consistency, but his attitude is the one concern I have with him its like if he goes out that team for some reason was just not on the same page strange. Nevertheless Kelce is the man, and guy I always root for when he get s the touchdown see what he does the refs throw a dumb flag over they consider offensive. - htoutlaws2012
2
Tyreek Hill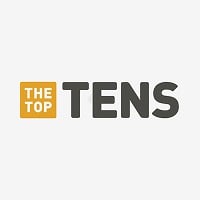 Well he managed to get 1,000 yards in his second that's impressive, and as a return specialist he is something to see on the field. Question is can he topple that great performance again with new Quarterback in line? - htoutlaws2012
3
Kareem Hunt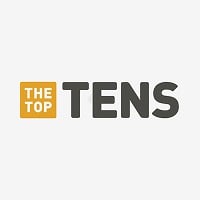 Not many running backs came out as strong as the potential legend of Kareem Hunt volume 1. Kareem Hunt was so fun to watch for the first 8 weeks of that season he was special, but than all of a sudden they faced the Cowboys, and they forgot to play offense than his production fell of for a few weeks. Needless to say his got a long journey to being another all time Chief great tail backs the likes of Priest Holmes, Jamaal Charles etc. - htoutlaws2012
4
Eric Berry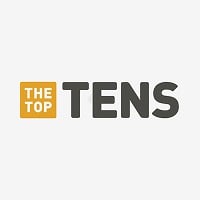 James Eric Berry, nicknamed "The Fifth Dimension," is an American football safety for the Kansas City Chiefs of the National Football League.
After surviving cancer Eric Berry's playing ability has become even better returning to the field. Granted he got hurt the first week, but him going down was a sign this team had a weakness moving forward come the playoffs which Marcus Mariota took notice that, and took pleasure in exploiting that wound. There's a good chance he rebounds after disappointing season being taken away due to injury. - htoutlaws2012
5
Justin Houston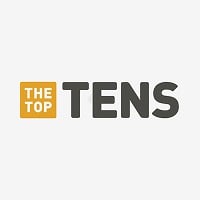 Justin Donovan Houston is an American football outside linebacker for the Kansas City Chiefs of the National Football League.
Awe yes the leader of that defensive core A very skilled linebacker among the best there is. Houston at one point was a year he was nearly close to beating Strahan's record of most sacks a season and that's for a linebacker no less was very impressive since he has not been that amazing, but still an impact player on the field the Chiefs need every game of the season. - htoutlaws2012
6
Spencer Ware
Yeah remember him the original tailback who was gonna be the starter last year? Ended his season to a knee injury, and now with Kareem Hunt taking his spot can Ware at least fill in as a #2 tail back, and see how well the tandem works out. - htoutlaws2012
7
Harrison Butker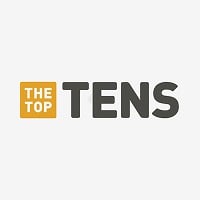 Kansas City just manages to lucky with kicker pickups the last two attempts first it was Carlos Santos, now its Harrison Butker anymore kickers who could be miracle workers? - htoutlaws2012
8
Chris Jones
With the departure of guys like Tamba Hali, and Dontari Poe it made sense they drafted their replacement up front being Chris Jones who did much better in his second year with the team. We still haven't seen his full potential however, but hi second season was a start of something bright in the defense to recover from two big losses. - htoutlaws2012
9
Patrick Mahomes II
A lot of pressure for young Mahomes outta Texas Tech, sure there was some flashes were he maybe good, but will he be for 16 games this season in one of the more harder schedules of the 2018 season. Of course their division rivals twice, Rams, Jaguars, Steelers, 49ers, Patriots, and even Ravens this ain't no cake walk for this team. If Patrick can perform well, and beat I'd say 75% of those teams this season than maybe this team has some say, but in all honestly they need recheck their coaches postseason woes. - htoutlaws2012
10
Mitchell Schwartz
The right tackle of the crew hasn't missed a snap, and is a big factor to that offensive line, yeah Eric Fisher isn't great, but his still in the league, but Luke Joeckel is not that should tell you something. - htoutlaws2012
BAdd New Item
Related Lists

Top 10 Kansas City Chiefs Players Coming into the 2019 Season

Top 10 Kansas City Chiefs Players of the 2017-2018 Season

Top Ten Kansas City Chiefs Players of the 2015-2016 Season

Top Ten Kansas City Chiefs Players of the 2016-2017 Season

Top Ten Kansas City Chiefs Players
List Stats
10 listings
1 year, 116 days old

Top Remixes

1. Tyreek Hill
2. Travis Kelce
3. Eric Berry

PackFan2005
1. Travis Kelce
2. Tyreek Hill
3. Kareem Hunt

htoutlaws2012
Error Reporting
See a factual error in these listings? Report it
here
.