Top Ten Kate Bush Single Covers
theOpinionatedOne
**READ INTRO!!!**
To create this list, I used the Amazon search to obtain the images of these singles. It was incredibly difficult to narrow down to just ten because Kate has had countless beautiful, illustrative covers on her singles. I tried to mainly choose ones that have either a captivating shot of Kate or that best illustrate the song's lyrics.
If anyone tries to add a single to this list that they feel should be here but is not, I don't know that TheTopTens is going to follow the format. I will try to add some on my own with images I've downloaded, but I ask that you leave the addition of new images to me. Message me privately for requests, and I'll add them if I can.
The Top Ten
1
Hounds of Love

I chose "Hounds of Love" as my #1 on this list because of the sheer beauty of it. In a way, it contrasts the lyrics which describe a person who is afraid to fall in love, describing it like being chased by a pack of hounds. It's the contradiction of the picturesque vision that we have of love versus the fear of losing your independence. It's just a really beautiful image. - theOpinionatedOne
2
Babooshka

As my first Kate Bush song, this was one of the first covers I saw. First off, I love the way she incorporated the handwritten title. Second, the costume and pose she's in is sort of halfway between the housewife and Babooshka persona. She's in the wife's outfit but lying in a seductive pose. And of course, the bass in the background is her "husband." It's a very well thought out cover. It captures the mood of "Babooshka" very well. - theOpinionatedOne
3
The Man with the Child in His Eyes

This one is quite straightforward. Of course, we can probably assume that it's Kate's own eye on the cover but the way the child appears is very nice. It's simple but illustrative. - theOpinionatedOne
4
Running Up That Hill

Of course this one's here! It's one of her best known singles and that pose is among the most memorable of Kate's career. I don't know how it relates to the song per se, but it's one of her most iconic poses and immediately memorable to someone who sees it. - theOpinionatedOne
5
Army Dreamers

Again, this one is all about the pose. I'm not crazy about the song itself, but if I were alive in 1980, I probably would have bought this at a record store based on the cover. It's striking. Secondly, the retro style immediately evokes an image of WWII, though that IS NOT the subject of the song. - theOpinionatedOne
6
Cloudbusting

Now, in reality the cloudbusting machine wasn't actually this big (I don't think it was shaped like that either) but the image is still really nice and reminds of that iconic music video. - theOpinionatedOne
7
The Dreaming

A lot of people were not fans of the single itself, although I am. But the cover art has a deep meaning. The song lyrically describes the destruction of aboriginal lands to dig for weapon-grade uranium ore. Aboriginal Australians are very spiritual peoples. The land is sacred to them because their ancestors reside there. The cover depicts these spirits whose land is being destroyed. This cover is one of her best, artistically. - theOpinionatedOne
8
Rubberband Girl

This is another one that revolves around Kate's pose on the cover. She's in midair, so capturing that shot is a feat in and of itself but the song lyrically describes flexibility in different uses of the word. The way she's stretched demonstrates that flexibility while the title's curvature accentuates the angle. - theOpinionatedOne
9
Breathing

This one I had to really think about before finally putting it on here. But I looked over all of them and I just couldn't leave this one out. It all came down to the mushroom on the cover. The lyrics reference the mushroom cloud after an atomic bomb is dropped, so it makes sense to put an actual mushroom on there. The first thing to sprout after the cloud shaped like it. I was hesitant to put it because of the overwhelmingly black cover but that's the aftermath of destruction. Blackness. - theOpinionatedOne
10
Sat in Your Lap

This one is a bit simple at first but the meaning is literal. She's wearing a dunce cap, signifying a dumb person. Or in this case, a person wishing to gain more knowledge. The lyric "Some say that knowledge is something sat down in your lap" is represented by the globe, sitting in Kate's lap. The imagery syncs up with the lyrics, and the presentation is nicely done. - theOpinionatedOne
The Contenders
11
Wuthering Heights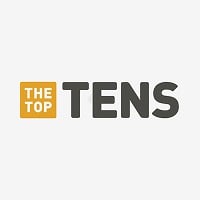 12
King of the Mountain

13
December Will Be Magic Again

14
Eat the Music

15
Night of the Swallow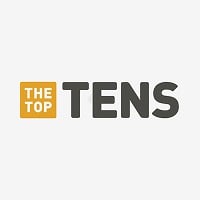 16
The Sensual World

BAdd New Item
Recommended Lists
Related Lists

Top 10 Kate Bush Songs That Should Have Been Released As a Single

Best Kate Bush Singles

Best Kate Bush Album Covers

Best Songs From Kate Bush

Best Kate Bush Albums
List Stats
16 listings
1 year, 87 days old

Top Remixes

1. Hounds of Love
2. Babooshka
3. The Man with the Child in His Eyes

theOpinionatedOne
Error Reporting
See a factual error in these listings? Report it
here
.