Top 10 Kid Game Shows of All Time
htoutlaws2012
These game shows were directed towards kids in general.
The Top Ten
1
Double Dare
Double Dare every Saturday morning on Going Live BBC1 26 September 1987-18 April 1992. I was only a toddler. R.I.P. Double Dare. Come back to Saturday morning kids shows.
2 Legends of the Hidden Temple
3
Where in the World Is Carmen Sandiego?
Yes the game show not the show. - htoutlaws2012
4 Nick Arcade
6 Figure It Out
7
Finders Keepers
Yes! CITV, hosted by Neil Buchanan or umm BBC children's game show called Finders Keepers that started in 1981, finished in 1985.
1991-1996. Came back once in 2006. Fun House vs Finders Keepers.
8 Wild & Crazy Kids
9 Think Fast!
10
Incredible Games
Incredibles 2 are game
No Incredible Games is not about the movie The Incredibles. It was a kids game show on BBC2. It had different games The Victorian Schoolmaster - The kids dressed in Victorian school uniform, would enter a Victorian schoolroom and greeted by the ghost of Victorian Schoolmaster with gunge. They had to answer questions. If they got three wrong they were gunged. Radioactive Balloons which where full of slime had to be passed around a course except the kids couldn't see what they were doing.
The Dark Knight who was Simon Shelton who later did Tinky Winky on the Teletubbies. The kids had to make it across the board without The Dark Knight catching them. Everyone who was caught they would be locked in the laundry baskets. Alphabet Soup the players would go into a kitchen inside the soup were tones of magnetic letters and some vegetables, they collected the letters to put on the fridge to spell words.
Plumbing connect and screw up the pipes. Penthouse four keys and fake ones find the ...more
Incredible Games was on BBC2 with 2 series, and 24 episodes. The presenters where David Walliams in 1994, Gary Parker 1995. Starring Simon Shelton, Alan Shaxon, Jeremy Stockwell.
In the first series it had the alphabet soup game, and the second series upon reaching the penthouse. If a player lost a game, they were sent to the basement. Come on you must remember the alphabet soup game!
The Contenders
11
Fun House
Wacky! Fun! Crazy! Its Outrageous! Fun house, a whole lot of fun, prizes to be won. It's the real crazy show where anything goes. Fun House, it's a quiz, it's a race, a real wacky place, Use your body and your brain if you wanna play the game!
Oh it had a really catchy theme song.
It was a fairground fun house.
Pat Sharp do Fun House again please. The games with the gunge, the go-karts, and Fun House.
12
Finders Keepers (BBC1) 1981-1985
Theme song Finders Keepers, Losers Weepers Finders Keepers, Where's that square? Finders Keepers, Losers Weepers. Buzz the bleepers to find that square. Alpha, Bravo, Charlie, Delta, Roger and out! BBC1 1981-1985 kids game show. Three kids trying to sink the others ship. When the teams found one of the coloured squares on the board, they would get points. Completing a group gained double points and answering questions, including picture and music rounds. Just Youtube it, I found it not very long ago and it was before my time its for 80s kids.
13
The Krypton Factor
Not a kids game show but they did make a kids version.
14
Mousetrap
For the 80s kids. It was actually a Mousetrap board game into a gameshow.
15 My Family's Got Guts
16 Paradise Island
17
The Great Australian Spelling Bee
Hows this not on here! - coolguy101
18
Fetch! with Ruff Ruffman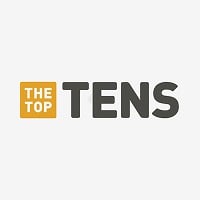 Fetch! with Ruff Ruffman, sometimes shortened as Fetch!, is an American animated television series that was on PBS Kids.
19
Family Game Night
Board games were NEVER so awesome!
20 50/50
21 Get Your Own Back
22 Knightmare
23 Gladiators: Train 2 Win
24 Around the World in 80 Seconds
25 Ask Your Dad (BBC) 1954-1955
26 Jungle Run
27 Raven
28 Connect 4
BAdd New Item
Related Lists

Top Ten Subverted Kids' Shows, Movies, Books and Games

Top 10 TV Shows, Movies, and Video Games that Can Be Summed Up by Nostalgia Critic's Famous "Y'know for Kids!" Quote

Top 10 Best Kids Shows

Best PBS Kids Shows
List Stats
28 listings
3 years, 79 days old

Top Remixes
1. Double Dare
2. Legends of the Hidden Temple
3. Where in the World Is Carmen Sandiego?
htoutlaws2012
Error Reporting
See a factual error in these listings? Report it
here
.