Top Ten Kids Shows That Are Bad Examples for Kids
EpicJake
The Contenders: Page 2
21
Arthur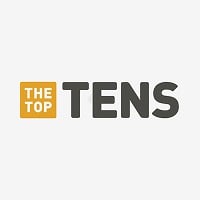 Arthur is a Canadian/American animated educational television series for children, created by Cookie Jar Group and WGBH for PBS.
I used to like it, but it went downhill lately. Why are a bunch of 8 year olds walking around in public without a grown up?
Why are there 8 year olds in third grade? They don't seem to have skipped a grade they're idiots. - Goatworlds
No, the show taught me NOT to argue! So shut up, SevenLizards, and stop commenting whenever anyone mentions Arthur! If you don't like it, then don't talk about it!
Hey you seven lizards does not suck because I also hate Arthur! - wanda
It teaches kids rabbits took over the world
V 5 Comments
22
iCarly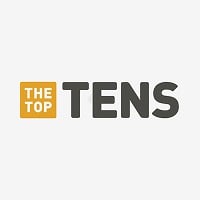 iCarly is an American teen sitcom that ran on Nickelodeon from September 8, 2007 until November 23, 2012. The series, created by Dan Schneider, focuses on teenager Carly Shay, who creates her own web show called iCarly with her best friends Sam Puckett and Freddie Benson.
This show is about sexual innuendo mixed with bad lessons and stereotypical jokes.
The first season was good. - Anonymousxcxc
23
Sam & Cat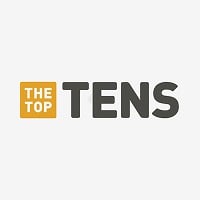 Sam & Cat is an American teen sitcom that originally aired from June 8, 2013, to July 17, 2014, on Nickelodeon. It is a crossover spin-off/sequel of both iCarly and Victorious.
I have to say, this show is the worst example ever. Sam teaches that it's okay to torture kids and to threats them like crap. Cat is considered as the "typical sweet girl" but she's dumber than Dora. WORST SHOW EVER. Jennette Mccurdy and Ariana Grande are horrible role models for kids.
And why is the Total Drama series on the list?
Only an evil person would put total drama on this list
They teach kids to bully others
24
The Suite Life on Deck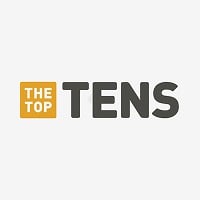 The Suite Life on Deck is an American sitcom that aired on Disney Channel from September 26, 2008 to May 6, 2011. It is a sequel/spin-off of the Disney Channel Original Series The Suite Life of Zack & Cody.
25
Winx Club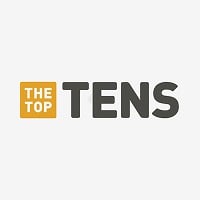 Winx Club is an Italian animated television series directed, created and produced by Iginio Straffi and his company Rainbow S.r.l.
All of them just wear a bra, a short skirt/shorts, and platform heels and fighting crime, Half dressed. The outfits they wear after transforming made them half dressed but why do it took totally long to transform? This show is plain stupid, anyway (Sorry if you like this show but, everyone has their own opinion). The characters have bad voice acting, It teaches kids to wear impolite clothes. I mean, what if those kids want to wear a cosplay of the fairies. - MLPFan
I like watching Winx Club. I have a Winx Club video game for my Game Boy Advance. Lexi is still a Winx Club fan. - playstationfan66
No it's not, look at the animation difference. It's overhated and underrated.
It's a ripoff of Sailor Moon - yunafreya648
Ha yeah my sister and *sigh...brother like it
26
Rocket Power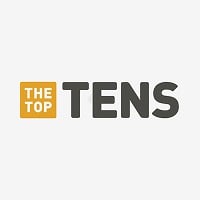 Rocket Power is an American animated television series. The series debuted on Nickelodeon on August 16, 1999. The series ended on July 30, 2004 after four seasons.
27
Uncle Grandpa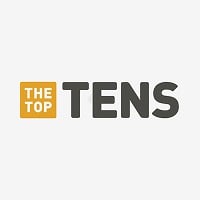 Uncle Grandpa is an American animated television series created by Peter Browngardt for Cartoon Network that premiered on the network on September 2, 2013. The series is based on Browngardt's animated short of the same name from The Cartoonstitute.
Teaches kids that you can do impossible stuff with your body. Stuff that can be very very risky attempting - toptenzen
Just teaches kids to say Good Morning.
Cancel This Show Now! No One Cares About Uncle Grandpa - CuteGirlJigglypuff
This show sucks, has bad humour, all jokes are about UG eating Egyptian replicas or eating pages out of a book. Lame. Gross and all the characters suck. Especially Pizza Steve who is the biggest cocky narcissist IN THE WORLD who thinks he is "The coolest and the best". - Lunala
V 6 Comments
28
The Wiggles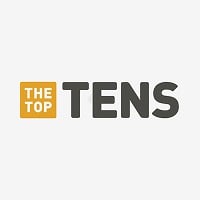 The Wiggles are an Australian children's music group formed in Sydney, New South Wales, in 1991. The current members of the group are Anthony Field, Lachlan Gillespie, Simon Pryce, and Emma Watkins.
Wasn't bad when I was young. - Anonymousxcxc
29
Max and Ruby
Ruby is Max's sister right? So why the hell is Ruby acting like a mother and bossing her little brother around like a son? And who pay the bills in that house anyway? Did they just borrow money everyday from their grandma or something? This show makes no sense - Chaotixhero
Where are the parents? Why is this 7 year old bossing her 3 year old brother around? We see Grandma, but WHAT HAPPENED TO THE PARENTS? - Minecraftcrazy530
Ruby is such a bossy show off. Max is the one who does everything and still RUBY gets the credit. - DontMakeARookieMistake
The parents probably abandoned them for being brats. - Lunala
V 7 Comments
30
Scaredy Squirrel
The intro sounds like a cat whaling
31
The High Fructose Adventures of Annoying Orange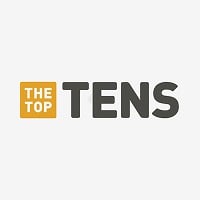 The High Fructose Adventures of Annoying Orange is an American live-action/animated TV series based on the characters from the popular web series The Annoying Orange, created by Dane Boedigheimer and Spencer Grove, which is made for the television by Boedigheimer himself with Tom Sheppard for Cartoon ...read more.
It got cancelled because someone stole the creator's character
32
Yo Gabba Gabba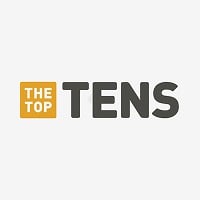 Yo Gabba Gabba! is an American live action/puppet children's television show starring five costumed toys-come-to-life and their friend DJ Lance Rock.
Dudes this is a show obviously meant for little kids why are you taking it so seriously? And I know the shows dumb and all but does it really derverse the hate it's getting I mean what's next on this list bareny the dinosaur?
V 1 Comment
33
Regular Show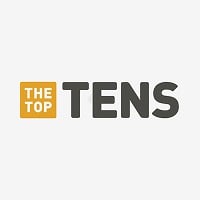 Regular Show is an American animated television series created by J. G. Quintel for Cartoon Network that premiered on September 6, 2010. The series revolves around the lives of two friends, a blue jay named Mordecai and a raccoon named Rigby—both employed as groundskeepers at a local park.
One time muscle man went on a date and went into a bathroom and his man boobs started going back and forth like a stripper might do plus THEY WERE FLASHING and it teaches kid that destroying stuff, arguing crashing go karts into stupid deep sink holes, arguing and refusing to do work all they time and be selfish and be half naked and not be responsible for anything whatsoever is fun and perfectly normal and ok to do
Have you seen the jokes they sneak past the censors? It even snuck some swears! They were edited out but they were there. It is a great show, but it is kind of inappropriate. - Garythesnail
This show can scare little kids
I know this is a comedy cartoon show but some episodes go a little over-the-top with the Mordecai-punching-Rigby spree
V 3 Comments
34
The Cramp Twins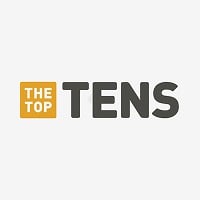 35
Fred: The Show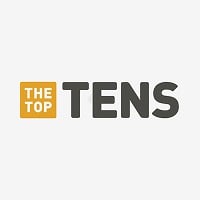 Fred: The Show is an American television series, created by Lucas Cruikshank that originally aired on Nickelodeon, in the United States from January 16 to August 3, 2012. It was cancelled after the first season due to low scores.
Fred keeps screaming in peoples faces and he teaches kids NOTHING GOOD! - nelsonerico6
I hope Annoying Orange is better than this creepy high-pitched Fred. - AldoFitrian
Annoying orange is better then this
I thought he was a youtuber. And anyways he's AWESOME. He just like IMMA SCREAM HIGHPITCHED IN YO FACE ME WE SCRE.
V 3 Comments
36
Teenage Fairytale Dropouts
The name itself is bad. - Wolftail
Love it
37
Secret Mountain Fort Awesome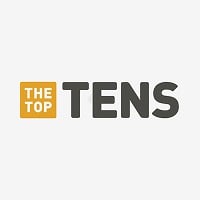 Secret Mountain Fort Awesome is an American animated television series created by Peter Browngardt that debuted in 2011 on Cartoon Network. The show revolves around a fraternity of five monsters who unleash wild stunts upon the public from their eponymous mountain fort. The show is loosely based on ...read more.
38
Dude, What Would Happen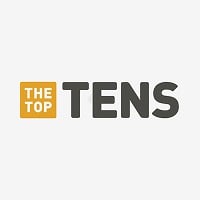 Dude, What Would Happen is an American live-action reality series that aired on Cartoon Network originally as part of its CN Real block which aired a line of live-action reality shows promoted in the summer season of 2009. The show premiered on August 19, 2009, preceded by another CN Real series Bobb'e ...read more.
39
Barbie
She teaches girls that you need to be pretty to be a princess. Who cares!
Barbie is my least favorite cartoon in the world. - playstationfan66
Bad show it might teach women that money grows on trees and to wear pink almost EVERY single day. That has gone too far. Someone arrest her!
It teaches- You get everything in life! You get to be everything in life! Nothing ever goes wrong! It all goes your way! Shop! Don't have a job! Never stop dropping have multiple different dream houses! Last, but not least. Money DOES grow on trees!

Sorry Baribe, life just isn't like that
V 3 Comments
40
Care Bears: Welcome to Care-a-Lot
I wouldn't be surprised if a kid hugged a thief and got stabbed trying to get a strangers purse back because of this show.
The most stupidest show of all time is this stupid bear show
V 2 Comments
PSearch List
Recommended Lists
Related Lists

Top 10 Examples of Good Shows vs. Bad Shows
Top 10 Most Obvious Examples of Bad Taste on TheTopTens
Top 10 Examples of Bad Parenting in Cartoons & Animated Movies
Top 10 Examples of Bad Tastes in Gaming
List Stats
500 votes
135 listings
3 years, 176 days old

Top Remixes (11)

1. Teletubbies
2. Caillou
3. Barney and Friends
PizzaGuy

1. Caillou
2. Austin and Ally
3. Dora the Explorer
JaysTop10List

1. The Ren & Stimpy Show
2. Caillou
3. The Brother's Flub
egnomac
View All 11
Posts
Error Reporting
See a factual error in these listings? Report it
here
.