Kids Shows That Should Be Cancelled
afex
The Contenders: Page 3
41
Rabbids Invasion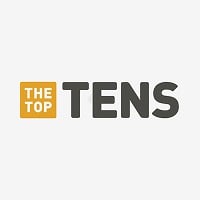 Rabbids Invasion is a cartoon about rabbit like creatures which make incoherent noises while having adventures .
I actually don't mind it. They're pretty much minions. If you hate minions you probably won't like Rabbids. - Lunala
Don't listen to the negative reviews. They are just oceans of spam.
They don't use word and its teaching my litter sister some violence
What this should not be on the list p.s minions are worse than Rabbids.
V 8 Comments
42
Sofia The First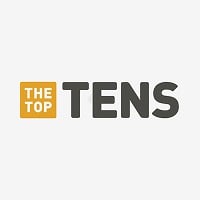 Sofia the First is an American computer-animated television series that features a commoner joining the royal family as a princess.
A ripoff of Disney Princesses and should be cancelled by July 4th 2016.
Special version = Episode "Two princesses and a baby". THIS EPISODE MAKES THIS SHOW NEEDED TO GET CANCELLED! I HATE YOU, SOFIA THE FIRST!
It is still on T.V.
KILL SOFIA - Goatworlds
43
Jake and the Never Land Pirates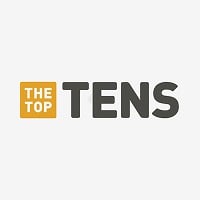 Jake and the Never Land Pirates is an Annie Award-winning musical and interactive American children's animated television series shown on Disney Junior.
To all of you complaining, please keep in mind that this is a kids show that is not intended for mature audiences. Children are their main target, so obviously it is going to be childish. Please just get over yourselves. - CaitlinComet
Good news the animation guild said the 4th season will likely be its last
That show ruind peter pan
That show is so anoying but Disney is obsessed with it. Literaly.
44
Curious George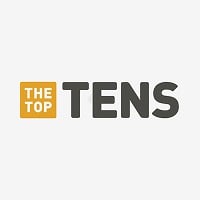 Curious George is an American animated television series based on the children's book series of the same name which features Jeff Bennett as the voice of The Man with the Yellow Hat.
This show concluded in 2015 with a third film where George goes back to the jungle. Though, I never watched any of the movies.
I hope he stays in the jungle forever.
45
Arthur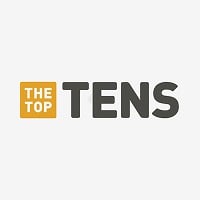 Arthur is a Canadian/American animated educational television series for children, created by Cookie Jar Group and WGBH for PBS.
I grew up watching this show. It was one of my favorites for a while, but around season 14-15, it started going downhill. Then at season 16, I stopped watching it altogether. Before this show gets any worse, it should be cancelled.
Get this to number 1. - EpicJake
Get this to number 3! - cosmo
You all suck
46
Daniel Tiger's Neighborhood
That show has very bad charters in it: the kids the parents whose idea was this was alright?
It crashes your T.V.. It crashes your website or computer, it has a cruddy ripoff of Mister Rodger's Neighborhood!
A crappy ripoff of the "Mister Rodger's Neighborhood"!
This show is should be canceled with nature cat ready jet go reboot bob the builder reboot Thomas the train and Thomas edidson secret lab and splash and bubbles
V 4 Comments
47
Caillou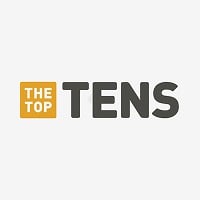 Caillou is a Canadian educational children's television series that was first shown on Télétoon and Teletoon, with its first episode airing on the former channel on September 15, 1997; the show later moved to Treehouse TV, with its final episode being shown on that channel on October 3, 2010. The ...read more.
How is he still on the air!?! He whines, throws temper tantrums and always gets his way. I can't believe it's not in the top ten! - EpicJake
Caillou is really annoying.
Good News: The show got cancelled in 2006. LET'S CELEBRATE!
It got cancelled in 2010
V 8 Comments
48
The Thundermans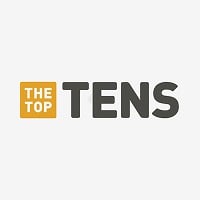 The Thundermans is an American tween sitcom created by Jed Springarn. The show first aired in 2013 and is still running as of 2016. This show is about a family of superheroes who have adjusted to living a normal suburban life. On July 27, 2017, Nickelodeon released a statement to J-14, stating that ...read more.
This is an insult to The Incredibles, there are holes everywhere and it's horrible.
They are revealing to the world that they are a family of superheroes. Maybe they will cancel it now
How is this show worse than yo gabba gabba?!
I love this show
V 4 Comments
49
Pig Goat Banana Cricket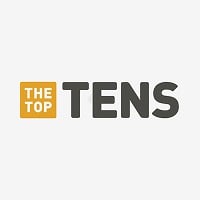 Pig Goat Banana Cricket is an American animated television series created by Dave Cooper and Johnny Ryan for Nickelodeon.
The worst show EVER! Take it off the air, PLEASE!
How is Icarly higher than this show. This show is more worst than Icarly. If I had to choose between these shows I would rather watch Icarly instead of this garbage.
This show is terrible
It looks creepy
V 4 Comments
50
Dora & Friends: Into The City
That should be in the high place.
Please move it higher. - Anonymousxcxc
It has to be canncled
EVERYONE BRING THIS TO #1 THIS ONE SUCKS MORE THAN THE ORIGINAL DORA - BlueSheepYT
51
Barbie: Life in the Dreamhouse
This show sucks, too girly and boring. - AnimeDrawer
V 3 Comments
52
Teletubbies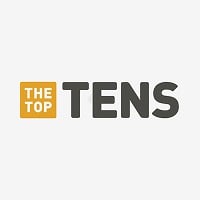 Teletubbies is a British pre-school children's television series created by Ragdoll Productions' Anne Wood CBE and Andrew Davenport, who wrote each of the show's 365 episodes .
These things creep me out
53
Bizaardvark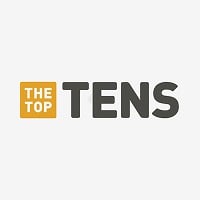 Bizaardvark is an American comedy series starring Madison Hu, Olivia Rodrigo, Jake Paul, DeVore Ledridge, and Ethan Wacker. The series premiered on Disney Channel on June 24, 2016.
I HATE IT! PLEASE CANCEL IT!
54
Mickey Mouse Clubhouse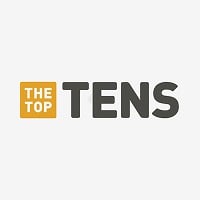 Mickey Mouse Clubhouse is an American computer-animated interactive children's television series which aired from May 5, 2006, to November 6, 2016. The series, Disney Television Animation's first computer animated series, is aimed at preschoolers.
What was disney on when they came up with this? The graphics are less appealing than those of the Nintendo 64, the characters giggle at things that aren't supposed to be jokes, they sing the most annoying songs ever written, the CGI makes the characters look even uglier than they already were, and they always use the hard way to get stuff done.

This show is so bad it should go above Fanboy and Chum Chum.

I don't see what's so bad about SpongeBob. Other than some bad writing in recent episodes, it's a good show.
I heard it ended. I'm so glad about that - EpicJake
The only Mickey mouse club house show I hate so much is Plouto's dinosaur romp. Because the triangle broke and UM A TRIANGLE IS MY FAVORITE SHAPE!
It is a wonderful show. the new five minute shorts are killing it. it is not even with the same people
V 2 Comments
55
Fred the Show
It's already canceled which is good.
Ugh what with the guys stupid voice
V 1 Comment
56
Yu-Gi-Oh!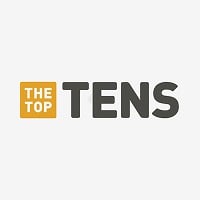 Yu-Gi-Oh! was aired from 2000 to 2004 in Japan, and 2002 to 2006 in the US. It continues where the Toei Anime Left off. When 10th grader Yugi Muto solves the Millenium Puzzle, Yami Yugi emerges, taking control of him to help his friends. In Duel Monsters, they mostly played children's card games because ...read more.
I mean this was just a spinoff of Pokemon.
No one likes anime except Pokemon
You all suck
They ripped off Pokemon. That weird eye thingie they have is basically a pokeball ;-;
You guys look like cancer and I hope you guys die. I mean Yugioh is the greatest show ever! - Croy987
57
Liv and Maddie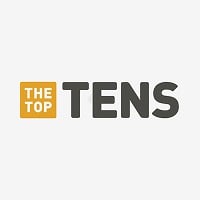 Liv and Maddie is a live-action Disney Channel sitcom that started on July 19, 2013, and ended on March 24, 2017. It is about two identical twin sisters named Olivia "Liv" Rooney and Madison "Maddie" Rooney (both portrayed by actress Dove Olivia Cameron; born in January 1996 as Chloe Celeste Hosterman) ...read more.
I don't want it cancelled. This show seriously changed my life. It's practically the only kids' show on right now that doesn't have fart jokes. I WANTED IT TO BE THE BEST SHOW EVER! Read my bio for more info.
Well it is airing it's final season this year. (It's hitting that Disney Channel fourth season limit thing this year). - Anonymousxcxc
Season 2 is coming out soon
They show me a lot of life lesson so they need to make more episodes and sessons
V 3 Comments
58
H2O: Just Add Water
I disliked this show very much and I still do, though Disney has this new show called Mako Mermaids which is basically an H2O rip off. Way to go! (Sarcasm). - Anonymousxcxc
This show I loved and still do. Mako Mermaids is good but wont beat this. My option only - XlovinchocoX
V 1 Comment
59
Nicky, Ricky, Dicky & Dawn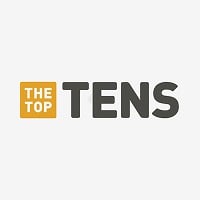 Nicky, Ricky, Dicky & Dawn is an American television sitcom produced by Nickelodeon. The series focuses on 10-year-old, later 11-year-old quadruplets Nicky, Ricky, Dicky, and Dawn Harper . They have nothing in common and often fight, but they must work together to solve everyday situations .
It's not even a kids show the character dicky has the d word in his name
I still like this show
I don't think kids would get that there's the word dick in it but it is the best show because they teach a lesson on every episode
Guys Dick is really a boys name but people use it for a bad word.
60
I Didn't Do It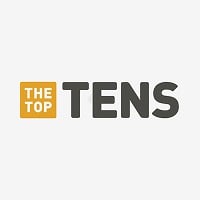 Well your wish came true (kinda) the show ended in october
Now that Kim Crawford is moving back to seaford in kickin it, Olivia Holt should just go back to her former show even though I think it's done now, BUT GET THIS SHOW OFF THE AIR PLEASE! - qwee
I hate this show they should of not took kim
PSearch List
Recommended Lists
Related Lists

Top Ten Kids Shows That Should Be Cancelled by 2020

Top Ten Cancelled Kids Shows of the 2010s

Top 10 Best Kids Shows

Best PBS Kids Shows
List Stats
700 votes
111 listings
5 years, 361 days old

Top Remixes (6)

1. Spongebob Squarepants
2. Phineas & Ferb
3. Dora the Explorer
TopTenJackson

1. Spongebob Squarepants
2. Jessie
3. WWE RAW
BigBrotherSucks

1. The Loud House
2. Teen Titans Go!
3. Ben 10
TheLoudHouseSucks
View All 6
Posts
Error Reporting
See a factual error in these listings? Report it
here
.