Best Kids Shows From the WB
Here are the shows from Kids' WB! That we all loved since we were kids.
The Top Ten
1
Pokémon
The longest running and best of Kids WB! Sorry Mr. McCool, but we fans get the last laugh. The characters DO have personality, there's a plot, exciting action, humor, and some great messages. You claim it supports animal abuse? Wrong! the creatures love the battles as much as their humans. Don't know what your problem is.
How is this show even on the list. The characters have no personality. It's basically showing all these animals getting trapped in these red and white balls. They are only let out to fight and get hurt. I don't understand why people like this; let alone call it the best show ever and also tell it to have the best theme song ever. It's a shame what happened to Warner Brothers Television Animation in 1997. Freakazoid ended and Pokemon started and Animaniacs and Pinky and the Brain was just about to be canceled because of the popularity of this dumb, overrated show. Pokemon clearly ended the Animation Revelation that Tiny Toons had started for WBTA. - mrcoolface
The KING of kidsWB! no other show was the perfect package of action, adventure, humor, drama, story, imagination, and lessons rolled into one. Not only that the first mega popular kid series to actually get it all right in terms of balancing kids wants and needs rather than just wants which other franchises before it tragically fail to do so. You can't top seasons 1-5 fitting the package. The other series tried, but couldn't top those seasons perfect blend mentioned earlier.
Same with this show. I also can't stand Iris. Iris is a cute character, I just can't stand her personality.
2
The Batman
Joker: Tell Me Why Do I Cross The Road - MEGAMANZEROSTRIDER
Are You Here For Some (Punch) - MEGAMANZEROSTRIDER
3
Looney Tunes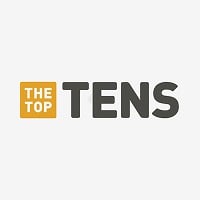 Looney Tunes is an American animated series of comedy short films produced by Warner Bros. from 1930 to 1969 during the golden age of American animation, alongside its sister series Merrie Melodies.
4 Scooby-Doo Where Are You
5
Animaniacs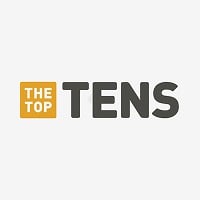 Steven Spielberg Presents Animaniacs is an American animated comedy television series produced by Amblin Television label in collaboration with Warner Bros.
How is this under Pokemon and loonatics unleashed? At least Animaniacs has a good and catchy theme song with loveable characters that have personality. At least Animaniacs doesn't support animal abuse and didn't make the child or porky pig evil, or gave the looney tunes kid. - mrcoolface
This show was way better than the Wacky World of Tex Avery.
This should be number 1 also it has to have a remake pronto.
6
Loonatics Unleashed
HOW IS THIS SHOW NUMBER ONE. THIS PIECE OF CRAP COMPLETELY RUINED THE LOONEY TUNES. CHUCK JONES MAY HAVE CALLED TINY TOONS HIS RETARDED STEP CHILD BUT IF HE LIVE TO SEE THIS DISASTER HE WOULD CLEARLY TAKE THAT BACK AND START TO LIKE TINY TOONS. I'm PRETTY SURE THE WRITERS OR LOONEY TUNES ARE SPINNING IN THEIR GRAVES WHEN THIS SHOW EXISTED AND WERE HAPPY WHEN IT ENDED. ANIMANIACS AND TINY TOONS SHOULD BE HIGHER THAN THIS DISGRACE TO THE LOONEY TUNES. - mrcoolface
I love the Loonatics Unleashed! It is one of my favorite shows! This show is so AWESOME!
Guy 1: hey dude, did you hear, WB is making a looney tunes action anime!Guy 2: *kills himself*
7
The Spectacular Spider-Man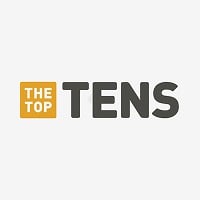 The Spectacular Spider-Man is an American animated television series based on the superhero character published by Marvel Comics and developed for television by Greg Weisman and Victor Cook.
8
Earthworm Jim
Earthworm Jim is one of my favorite shows. It actually is pretty funny, and has good action.
This show was a million times better than Tak and the Power of Juju.
9
¡Mucha Lucha!
Seriously? Haven't you heard that this show got merely negative reviews? Anyways, this show sucks. Okay? I hate ¡Mucha Lucha! This is the WORST show that I have EVER seen on Kids' WB!
A Lucha School in Luchaville, Mexico? Epic!
10 Superman The Animated Series
The Contenders
11 Pokemon Advance Battle
12
Detention
I also love this show, because of how hot Shareena is.
13
Static Shock
I totally want to see more of that show!
14
Ozzy & Drix
Funny how the cartoon is better then the movie. I will always have a crush on Ozzy though. :3
Have you people seen the 2001 movie based on the show Ozzy & Drix the movie was called Osmosis Jones the Movie staring Chris Rock and bill murray
This human body show has good action and is so awesome!
15
Xiaolin Showdown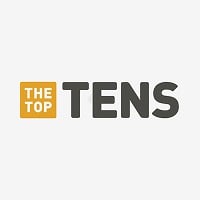 Xiaolin Showdown is an American animated television series that aired on Kids WB and was created by Christy Hui.
16
Pinky and the Brain
This show is just as good as Animaniacs and Tiny Toon Adventures. Also confusing how Pokemon is higher than this - mrcoolface
17
Jackie Chan Adventures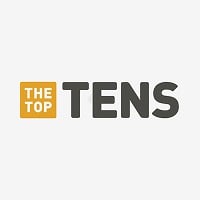 Jackie Chan Adventures is an American animated television series starring the adventures of a fictionalized version of action film star Jackie Chan.
I have never seen an animated version of Jackie Chan before 2000, until now. I love it!
18
Tiny Toon Adventures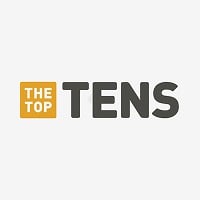 Tiny Toon Adventures is an American animated comedy television series that was broadcast from September 14, 1990 through May 28, 1995 as the first collaborative effort of Warner Bros.
I love Tiny Toons so much!
19
Johnny Test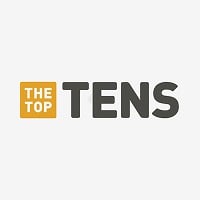 Johnny Test is an American-Canadian animated television series produced by Warner Bros. Animation, for the first season, and Cookie Jar, for the remainder of the series.
I liked Johnny Test more when he was on Kids' WB!
20
Yu-Gi-Oh!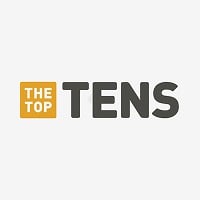 Yu-Gi-Oh! was aired from 2000 to 2004 in Japan, and 2002 to 2006 in the US. It continues where the Toei Anime Left off. When 10th grader Yugi Muto solves the Millenium Puzzle, Yami Yugi emerges, taking control of him to help his friends. In Duel Monsters, they mostly played children's card games because ...read more.
Yes, I liked it more when it was on Kids' WB!
21
Men in Black: The Animated Series
Making T.V. shows always work for movies. I love Men in Black.
22
Histeria!
Why is this so underrated? This show was nearly my childhood! I loved history as a kid. AND comedy. This show was perfect for me, whenever they say a cuss from an old quote, a lady usually comes out and says: THAT WORD IS A NO NO! This show had both adult and child jokes in it.
This show is a very decent show.
23
Batman Beyond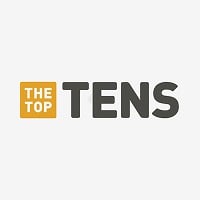 Batman Beyond is an American animated television series developed by Bruce Timm, Paul Dini, and Alan Burnett and produced by Warner Bros.
24 Krypto the Superdog
25
Freakazoid!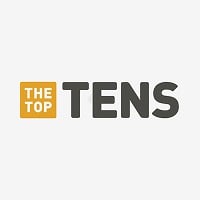 Freakazoid! is an American animated television series created by Bruce Timm and Paul Dini and developed by Tom Ruegger for the Kids' WB programming block of The WB.
26
X-Men: Evolution
How is xmen so far down should be #1 at least in the top 5 come on wolverine yall!
27
Batman: The Animated Series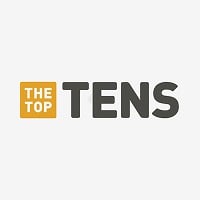 Batman: The Animated Series is an American animated television series based on the DC Comics superhero Batman.
28 The Zeta Project
29
Teen Titans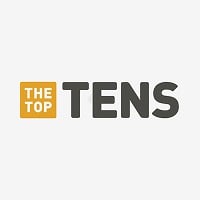 Teen Titans is an American animated television series created by Glen Murakami, based on the DC Comics characters of the same name.
BAdd New Item