Top Ten Kids Shows You've Never Heard Of
Chaotixhero
Here are kids shows you never heard of because they are so forgotten unless you look them up on the internet. Thank you internet.
The Top Ten
1
Kappa Mikey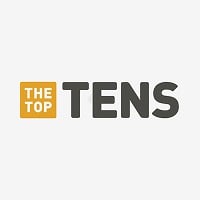 Kappa Mikey is an American animated sitcom created by Larry Schwarz. The show is Nicktoons Network's first original half-hour series, bought during the same period as other Animation Collective series such as Three Delivery and Speed Racer: The Next Generation, as well as Flash shows from other studios, ...read more.
I liked that tall woman with the blue hair.
Kappa Mickey is a Japanese like show that used be on Nicktoons. Look it up. You'll may or may not like it. But I must warn you, it's way too Japanese and I mean WAY TOO Japanese. - Chaotixhero
Love this show - taishisohma
I remember this show! - ConorDooley
V 1 Comment
2
Yin Yang Yo!
Yin yang yo is a kids show that used to be on Disney or Jetix. It's okay in my opinion. It features two bunnies that sounds like Sonic the hedgehog and Amy Rose for some odd reason and a lazy ass dog who is their "master". See what I did there? - Chaotixhero
I remember watching that show before Disney was created. This show was everything to me! So many memories.
Yin Yang Yo is Amazing. Thank you to Jetix.
3
Timon & Pumbaa
Ugh this show... Why?!? - Chaotixhero
Heard of it ruined the lion king for me - Ihateschool
4
Dave the Barbarian
This show used to be on Disney Channel which use to be funny when I was a child but now... It's just okay. Oh and it's not action it's mostly comedy. So yeah. - Chaotixhero
5
Class of 3000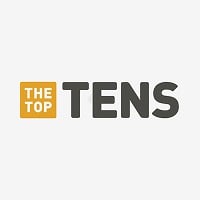 Banana zoo is a sex song and children watch this show and a sex song is in it
Oh dang this show is forgotten 1000%. This show is like a musical that used to be on Cartoon Network or Disney Channel (I forgot). I honestly cannot remember the songs but I know most of them are Jazz and Blues songs. Which are the type of music I'm not fully into. - Chaotixhero
Class 8f 3000 sing

Lalalalalalalalala
6
Brandy & Mr. Whiskers
Oh man I really love this show when I was a little kid. This show used to be on (wait for it) Disney Channel. You know Disney Channel used to have very good shows back in the day but now we are stuck with shows that are full with Stereotypes and unfunny humor. - Chaotixhero
7
Foster's Home for Imaginary Friends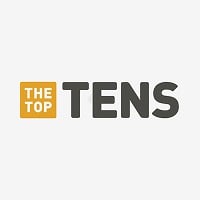 Foster's Home for Imaginary Friends is an American animated television series created by Craig McCracken for Cartoon Network Studios.
This show was enjoyable until Cartoon Network cancelled it. Also, this show has a episode full of Super Mario references. As a matter of fact, Almost every Cartoon Network show has Mario references. That's strange. - Chaotixhero
I saw this show, whenever it's on I watch it - funnyuser
Heard of it.
8
My Life as a Teenage Robot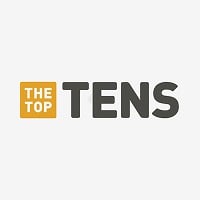 My Life as a Teenage Robot is an American animated science fantasy television series created by Rob Renzetti for Nickelodeon.
Just look it up because honestly, the title says it except the show is trying to act like Mega Man for a odd reason. - Chaotixhero
I doubt that this show is obscure enough to be on this list...
Heard of it.
9
Mega Man
The super fighting robot... MEGA MAN. And boy is he ugly in his own T.V. show. They actually made him a man and not a boy with a female voice. - Chaotixhero
10
The Wiggles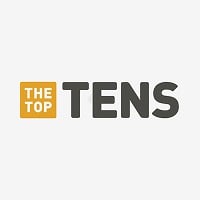 The Wiggles are an Australian children's music group formed in Sydney, New South Wales, in 1991. The current members of the group are Anthony Field, Lachlan Gillespie, Simon Pryce, and Emma Watkins.
I watched this - Spiritualsavedboy
AND I still do - Spiritualsavedboy
Me too Greg is such a hottie so is Anthony but he is already shipped with Dorothy - Ihateschool
I used to watch this all the time - funnyuser
V 2 Comments
The Contenders
11 Toad Patrol
12
The Super Mario Bros. Super Show!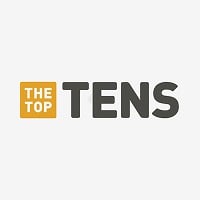 The Super Mario Bros. Super Show! is an American television series, conceived by Andy Heyward, produced by DIC Animation City, and distributed by Viacom Enterprises in association with Nintendo, airing during 1989 from 4 September to 1 December.
Heard of it
That's mama Luigi to you Mario
Rest In Piece, Lou Albano and Danny Wells.
<:'( Manly Tears)
13
Rocko's Modern Life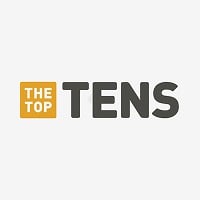 Rocko's Modern Life is an American animated television series created by Joe Murray for Nickelodeon. The series centers on the surreal life of an anthropomorphic Australian-immigrant wallaby named Rocko as well as his friends: the gluttonous steer Heffer, the neurotic turtle Filburt, and Rocko's faithful ...read more.
Heard of it and love it!
14
Atomic Betty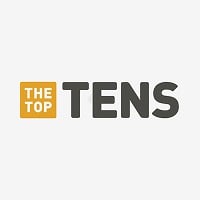 Ah yes, I know this show. But I haven't watched it in over 4 years. - IronSabbathPriest
It's good but not that popular sadly...
16
The Book Of Pooh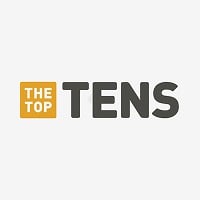 The Book of Pooh is an American children's television series that aired on Disney Channel. It is the third television series to feature the characters from the Disney franchise.
I use to watch this but can't remember anything from it. I used to love pooh until Disney killed him... Well sort of. - Chaotixhero
You have probably never heard of The Book Of Pooh. This cool show used to be on Playhouse Disney in 2001. This show is so underrated and forgotten that you can't even find some of the episodes on the computer let alone yo T.V.
17
The Animals of Farthing Wood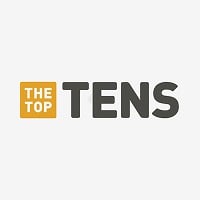 The Animals of Farthing Wood is a children's animated series commissioned by the European Broadcasting Union between 1992 and 1995, and is based on the series of books written by English author Colin Dann.
18
W.I.T.C.H.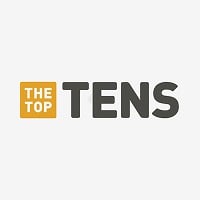 W.I.T.C.H. is a French-Italian-American animated television series based on the Italian comic book series of the same name.
Awesome Italian Cartoon (was on Jetix) that is now completely wiped off the face of the Earth (Except the Internet, the only place where you can still find it. )
Not really forgotten. Yo can still get DVDs and free comic scans...
19
Teenage Mutant Ninja Turtles (1987)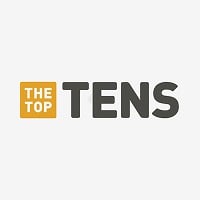 What you probably have never heard of is Teenage Mutant Hero Turtles lol BBC got rid of the word Ninja and censored the episodes.
20
The Poddington Peas
It was repeated in the early 90s, it was going to air in America with a second series but sadly didn't. With new characters called The Bugz. Americans forget Veggietales. They even made Poddington Peas books.
21
Pucca
So Great But Unfortunately Forgotten.
22
LazyTown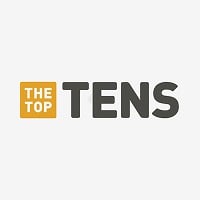 LazyTown is an English-language Icelandic children's educational musical action comedy program made by an international crew and performed by a cast from Iceland, the United States and the United Kingdom.
Heard of it.
23 Shelldon
24
American Dragon: Jake Long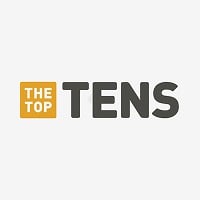 American Dragon: Jake Long is an American animated television series. It was produced by Walt Disney Television Animation and created by Jeff Goode.
Wiped out the face off the Earth when Disney decided to make it's channel loaded with trash that solves your sleeping problems.
American Dragon does not even have a DVD.
25
I Am Weasel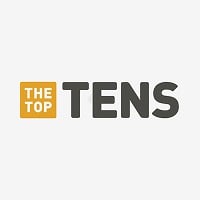 I Am Weasel is an American animated television series created by David Feiss for Cartoon Network, being the fourth of the network's Cartoon Cartoons.
26 Monster Allergy
27
Bump in the Night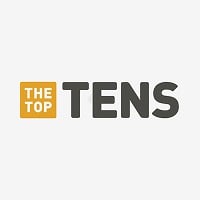 This is my favourite cartoon.
28
Penny Crayon
Maybe or maybe not
29
Williams Wish Wellingtons
It was a cute cartoon.
30
Spider
Sorry you'd probably had to been born in 80s to have watched this when you was little. It was when CBBC was Children's BBC. It was a preschool show for kids under 5 in the early 90s. The animation is also like something you'd see around 50s-70s.
31
Noah's Island
About a polar bear called Noah who with other animals find some island.
32 Tai Chi Chasers
33
Tak and the Power of Juju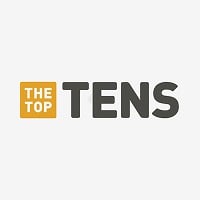 34
Teenage Mutant Hero Turtles
Children's ITV as it was back in the day should've had this show and they wouldn't change Ninja to Hero and wouldn't censor it. Same for Goosebumps when it came to UK.
In fact Children's BBC (Back in the day) are hypocrites look at the Demon Headmaster and The Animals of Farthing Wood.
35 The Demon Headmaster
BAdd New Item
Related Lists
Top Ten YouTube Channels You've Probably Never Heard Of

Top 10 Good Games You've Probably Never Heard Of

Top 10 Rock Songs You've Never Heard

Best Rock Bands That You've Never Heard Of
List Stats
35 listings
4 years, 162 days old

Top Remixes
1. Kappa Mikey
2. Yin Yang Yo!
3. Timon & Pumbaa
Chaotixhero
1. Toad Patrol
2. The Wiggles
3. Mega Man
Oaklandraiders95
Error Reporting
See a factual error in these listings? Report it
here
.