Best Kids TV Channels
andytty
The Top Ten
1
Nickelodeon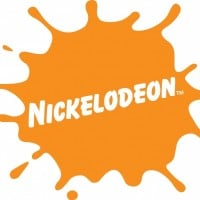 Nickelodeon is an American basic cable and satellite television network launched on December 1, 1977, and is owned by Viacom through Viacom Media Networks and based in New York City.
i hate it
I love it
Nickelodeon is better than Cartoon Network because it has more of a variety, and it ruled the 90s with great shows like Rugrats, Hey Arnold, All That, Rocko's Modern Life, Doug, Ren and Stimpy, the Angry Beavers, etc. And also, it gave birth to SpongeBob and Invader Zim!
Nickelodeon or "Nick" has shows like iCarly, Big Time Rush, Full House, and more!
2
Cartoon Network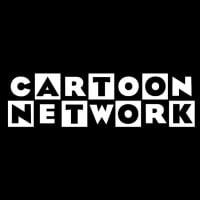 Cartoon Network is an American basic cable and satellite television channel that is owned by the Turner Broadcasting System division of Time Warner.
i love it
What used to be the best channel ever turned into a overrated pile of crap, For starters they started adding gay couples in shows like Clarance, Adventure Time, and Steven Puniverse, They made horrible move after horrible move like tricking me into watching Tom and Jerry when it's really a Scooby Doo Movie, while I never mind if Scooby Doo goes on forever, I like Tom and Jerry more so... And let's not forget how much they were a bully to Regular Show on it's last day. We Bare Bears is their last hope and is the only good cartoon left on the channel until they greenlight Infinity Train, But rather than that, Cartoon Network is ready to die for all I care.
You can't find a better channel out there since 1992. There are countless awesome shows from Ed, Edd, and Eddy back then to Adventure Time now.
Regular show we bare bears adventure time steven universe the amazing world of gumball and possibly infinity train is Cartoon Networks bread and butter
3
Nick Jr.
It always had good shows, always.
Best kids channel for age +3
Even though I love blues clues and paw patrol I hate nick jr
4
CBBC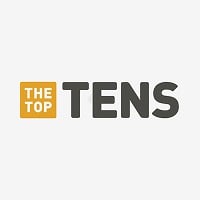 CBBC is a BBC children's television strand aimed at children aged from 6 to 12. BBC programming aimed at under six year old children is broadcast on the CBeebies channel.
Go British television!
Great apart from Dennis and Gnasher Unleashed.
Incredible! World's End and Young Dracula all the way!
Not available in the U.S.
5
Nicktoons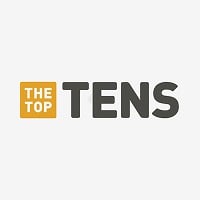 The US channels are better than other countries
6
Disney Channel
Disney features shows like Jessie, Shake It Up, Good Luck Charlie, and more! As well as Disney Original Movies like Teen Beach Movie.
Disney allows EVERYONE to be a kid and enjoy things with their friends and family
It has good movies and I'm ok with Jenny orthega directing the shows - Jakeb
7
Boomerang
Shows actually good cartoons - Maddox121
This has been my favorite channel since I was about 4. Cartoon Network (which Boomerang is a part of) is no good anymore. It used to be though.
8
Jetix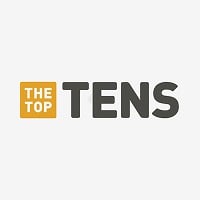 Jetix, formerly Fox Kids in Europe, Latin America and North America, was a worldwide children's television programming brand owned by Jetix Europe, Jetix Latin America and ABC Cable Networks Group.
I want it back
I want jetix back
10
Kids WB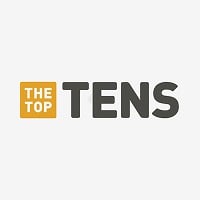 Kids' WB was an American children's programming block that originally aired on The WB Television Network from September 9, 1995 to September 16, 2006. On September 23, 2006, the block moved to The CW, which was created by CBS Corporation and Time Warner as a replacement for both The WB and UPN.
Come ON It Has The Best Cartoons InThe World put This Higher - MEGAMANZEROSTRIDER
The Contenders
11
Discovery Kids
Peep again
12
Disney XD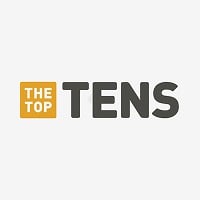 Disney XD is an American digital cable and satellite television channel that is owned by the Disney Channels Worldwide unit of the Disney–ABC Television Group, itself a unit of the Disney Media Networks division of The Walt Disney Company.
Willing to take risks and respect it's creators, Disney commonly puts a lot of faith in its programming and has a habit of green lighting a second season before premiere. It has nice scheduling and plays old Disney shows constantly. With a recent surge of quality programming it's likely the success of the network will continue.
Disney should be in the top 5! :(
Gamers guide (ting tingting tingting tingting)
13 Pogo
14
Teletoon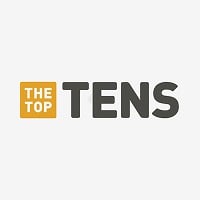 Teletoon is a Canadian English-language Category A specialty channel owned by Corus Entertainment that broadcasts animated programming.
Nice way to ruin your day, eh?!
15 Tiny Pop
16 4Kids TV
17
PBS Kids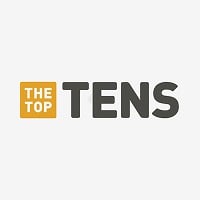 PBS Kids is the brand for most of the children's programming aired by the Public Broadcasting Service in the United States. It has awesome educational shows like Sesame Street or Mr. Rogers Neighborhood in 1969.
So underrated
It is so humble and rustic and sweet...My great childhood
Oh just don't know
18
CBC Kids
Doctor: Now for a quick little examination at the "doctor's office"...
Oh, no! CBC Kids is dead! Who put this on the list!
Tip Of The Day: Don't put stuff on this list that no longer exist!
T.V. Doctor: Ok, now for a quick little examination at the "doctor's office"...
Oh, no! CBC Kids is dead! Who put this on the list!

Tip Of The Day: Looking for their original programming? Some of it is now on PBS Kids.
19 MBC 3
20
YTV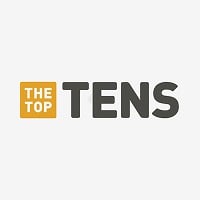 YTV is a Canadian English-language Category A cable and satellite television specialty channel that is owned by Corus Entertainment.
21 Universal Kids
22
Cartoonito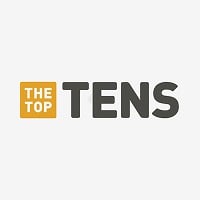 Cartoonito is a pre-school brand owned and distributed by Turner, available as dedicated television channels in the United Kingdom, Ireland and Italy, and also as a branded block of content on Boomerang across Europe, the Middle East, and Africa.
24 Rai Yoyo
25
Noggin
Best channel ever! I watched so many shows as a kid on this channel! Sad they replaced it with Nick Jr.
OH MY GOD this was a awesome channel. I grew up with this. I still love this channel pre2009.
26 Playhouse Disney
27 Cbeebies
28
Cartoon Network Too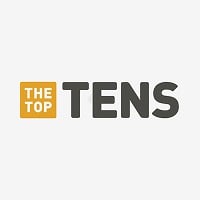 29 Gulli
30 Nat Geo Kids
31
Disney Junior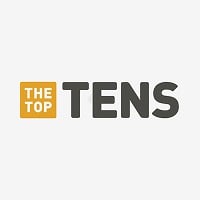 Disney Junior is an American digital cable and satellite television network that is owned by the Disney Channels Worldwide unit of the Disney–ABC Television Group, itself a unit of the Disney Media Networks division of The Walt Disney Company.
Mickey Mouse Clubhouse Isn't Actually That Great To Be Quite Honest.
Mickey Mouse Clubhouse, and more
32 ABC Family
33
Baby TV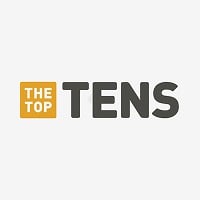 BabyTV was a television channel for infants, toddlers, and parents, distributed worldwide by Fox International Channels and TV4. It launched on December 4th, 2003 and became defunct on April 14th, 2019.
I love this because it's got cute stuff.
34
Fox Kids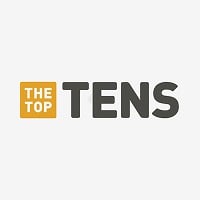 Fox Kids is a former American children's programming block and branding for a slate of international children's television channels.
35
Toonami Asia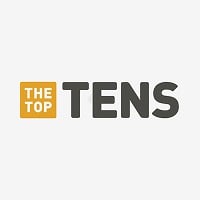 Toonami is a television channel that launched in Asia on 1 December 2012. It is operated and distributed in Asia by Turner Broadcasting System Asia Pacific, Inc., a Time Warner company.
36 E-Junior
37 Jeem TV
38
Spacetoon
A bad channel
39
Foxtel
I know that is not a movie but come on it is GREAT!
40
PBS Kids Sprout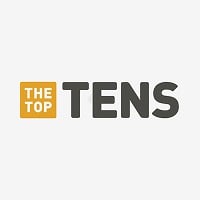 Universal Kids is an American digital cable and satellite television network that is owned by the NBCUniversal Cable Entertainment Group subsidiary of NBCUniversal, itself a division of Comcast. The network broadcasts children's programming and takes the branding of the sister company, Universal Pictures. ...read more.
41 Nick Jr. 2
42
Qubo
It was really good at first but lately they have been adding a bunch of baby shows on it. Save it for PBS kids!
43
Treehouse TV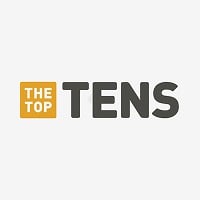 Treehouse TV is a Canadian English-language cable television specialty channel that was launched on November 1, 1997. Its name comes from YTV's former children's programming block, The Treehouse. The channel is owned by YTV Canada, a wholly owned subsidiary of Corus Entertainment.
44
Family TV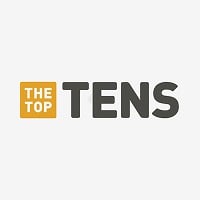 45 Nick GaS
46
KidsCo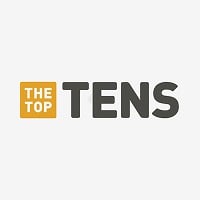 KidsCo was an international children's entertainment brand founded by Canadian broadcaster Corus Entertainment's Nelvana, American-based producer DIC Entertainment, and European broadcaster Sparrowhawk Media Group in April 2007. By the end of 2007, Sparrowhawk was purchased by media conglomerate NBC ...read more.
It is one of the best but I haven't seen it in a long while
47
Circlebox Network
Funny and comedy gold. one of the best channels out there on the flash network. their best show is austin de spider (modern) and I really enjoy watching morning classics like austin de spider (2003) and super creeper (2012) all of these are just childhood memories.
48
Baraem
Fafa and friends are much better!
49 Tickle-U
50 CW4Kids
PSearch List