Top Ten Kirby Bosses
The Top Ten
1
Magolor Soul 2
I love this boss it is my favorite in personality and design!
Magolor soul 2? Why would there be a Magolor soul 2, it is almosg either you are making it up, or you accidently press 2
Do you mean Magolor Soul 2.0?
There is an Extras version of this boss.
2
Phan Phan
This elephant was the most annoying Sub-boss in amazing mirror
3 Skullord
4
Galacta Knight
All I Can Say Is HOLY CRAP HE IS awesome Like His Battle Theme, But He Is VERY DIFFICULT TO BEAT FOR BEGINNERS That's How Difficult He Is But His Battle is Very Well Made.
This boss is so cool. And he is actually so tough that the wheel ability
is the prepared ability for this fight.
5
0²
The best boss ever, despite of his depressing song he will always be my favorite Kirby boss. - Anuban
I love 0²! The best Kirby boss in my opinion! Not to mention his epic theme! I was surprised at how gruesome and creepy he was especially because he CRIES BLOOD! Also, his theme was put into SSBB one of my favorite games of all time so obviously someone listened to that theme just as much as me! So overall most epic, and mature, boss in my opinion
6 Landia
7
Marx Soul
Yeah he is OP and hardest boss, awesome boss - rexprice4
8 Heavy Lobster
9 Metal General
10
Masked Dedede
I already love Dedede. The mask made him even better.
It's Dedede, with a mask.
The Contenders
11 Dyna Blade
12 Miracle Matter
14
Pix
I don't know why 3 gems have to be a boss..
15
Dark Meta Knight
Cool design, hard to defeat, mysterious and huge movepool, Dark Meta Knight Ultra is my favorite boss
16
Queen Sectonia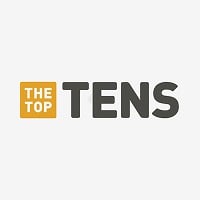 This battle with her is awesome
17 Nightmare
18 Crazy Hand
19
Grand Doomer
Grand Doomer is the best
20 Coily Rattler
PSearch List
Recommended Lists