Top Ten Best Known Shadowclan Cats
The Top Ten
Tigerstar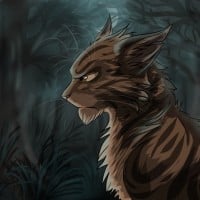 Tigerstar is a villain in the Warriors series by Erin Hunter. Son of Leopardfoot and Pinestar, former mate of Goldenflower and Sasha, and father of Bramblestar, Tawnypelt, Mothwing, Hawkfrost, and Tadpole. This brown tabby cat almost causes the downfall of the clans. But is killed, firstly by Scourge, ...read more.
Everyone knows this bloodthirsty jerk of a cat! BOO TIGERSTAR YAY HE DIED - VideoGameTiger
He was the best leader of them all I just wish his mentor was some one else
Brokenstar

Brokenstar is a villain character from the Warrior Cats series. He is a dark brown tabby tom with a bent tail and orange eyes. Brokenstar was a former Shadowclan leader and a member of the Dark Forest. His mother is Yellowfang and his father is Raggedstar.
Ya know, EVEN TIGERSTAR IS BETTER THAN HIM! EVEN TIGERSTAR DIDNY HIRT KITS AND EVEN KILL THEM! - Badgerflame
Blackstar
Raggedstar
Runningnose
Yellowfang

Yellowfang was a ThunderClan medicine cat in the original series of Warriors. She initially was a medicine cat from ShadowClan, but she was banished by her son, Brokenstar. She was then found by Firestar, who was then Firepaw, and brought into ThunderClan.
Yellowfang.. WOOT WOOT how awesome is she
Littlecloud
Flametail

Boulder
Russetfur
The Contenders
Tawnypett
Its tawny pelt not tawny pett that's just insulting to tawny pelt - thunderclanrocks
No no no its TawnyPELT - VideoGameTiger
BAdd New Item