Best Kpop Girl Groups of 2013
The Top Ten
Girls' Generation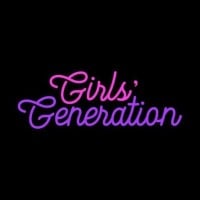 Girls' Generation, also known as SNSD, was formed in South Korea, in 2007. The current members are Taeyeon, Sunny, Tiffany, Hyoyeon, Yuri, Sooyoung, Yoona, and Seohyun. Jessica left in 2014. They are known as the second best selling girl group of all time, Korea's National Girl Group, and one of ...read more.
THEY ARE PERFECTIONS NO WORDS CAN DEFINE THEM THEY ARE FUNNY BEAUTIFUL HAVE A NICE FIGURE THEY ALL CAN DANCE THEY ALL CAN SING AND ALSO THEY WON YTMA'S BIGGEST AWARDS
Isn't it obvious that they're the best kpop girl group?
I love you snsd especially yoona saranghae fighting!
They are so impressive, sexiest, prettiest and goddes ever! - dark_angel
2NE1

2NE1 was a South Korean girl group consisting of Bom, Dara, CL, and formerly Minzy. The group was formed by YG Entertainment in 2009.
2NE1, the mighty girl group. Includes four talented girls who sing meaning and soulful songs. They can adopt any concept, and kill it.
"Falling in love", "Do you love me" and "Missing you" are all very different yet those 3 songs are amazing.
They are extremely talented in their own talents and they have many vocals in the group
I just keep "Falling in Love"
2ne1 is the best in Korea
SISTAR
It is the most popular girl group. Their Songs are wonderful and they dance sweetly.. unlike any groups up there..
Not afraid to break out of korean beauty standards
F(x)

Even though F (x) is multinational group, they manage to overcome language barriers and have to leave their country to accomplish their dreams.
T-ara
Talented vocals, pretty faces, catchy upbeat songs, multi-concepts, great acting skills, hot bodies= The PERFECT Girl group! Love Jiyeon, Hyomin, Qri, Eunjung, Soyeon and Boram!
Miss A

Miss A, stylized as miss A, is a South Korean-Chinese girl group based in South Korea formed by JYP Entertainment in 2010. Their group name stands for Miss Asia and the highest rank, A.The group consists of three members: Fei, Min, and Suzy.
They are the best group ever I love suzy, she's the best
Saranghae miss A! Say A will always support you!
Suzy!
Min!
Jia!
Fei!
4Minute

4Minute is a five-member South Korean girl group formed in 2009 by Cube Entertainment with music singles and albums released primarily in South Korea and Japan.
They really explode this year with "What's your name? " and "Is it Poppin? ". "What's your name? " remained number one on differents charts for weeks
After School

After School, stylized as AFTERSCHOOL in Japan, is a South Korean girl group formed by Pledis Entertainment with an admissions and graduation concept.
Brown Eyed Girls
Kara
The Contenders
Wonder Girls

Wonder Girls was a South Korean girl group formed by JYP Entertainment. The group's final line-up consisted of Yubin, Yeeun, Sunmi and Hyerim. Members Sunye and Sohee officially left the group in 2015, while Hyuna left in late 2007.
Wondergirls deserve better
Girl's Day
The group does'nt just have cute songs or sad songs they have a great combine and the members are so likeable and funny
I have listened to lots of kpop but I feel that girls day is the best! (love you minah)
Girls Day v love you
Minah for the win :D
A Pink
Apink girl group is so cute especially while their dancing... go bomi, go chorong, go every apink members
Park chorong jjang! Apink fighting!
Apink really cute group and they deserve support
SECRET
Why 12?
I feel secret is loosing its fans
SECRET I love you!
Wassup
BAdd New Item