Donghae - Super Junior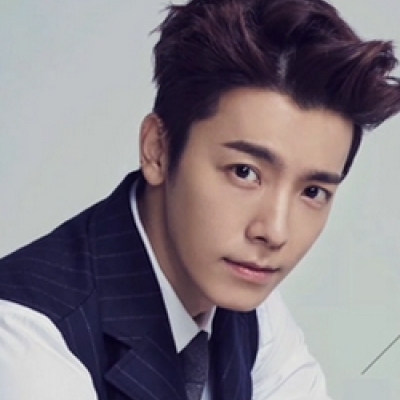 Uploaded by TaeBooty
Comments
Top
Popular
Newest
I'm donghae biased BUT I fairly think he is one nice and humble guy. To top it all, HE IS A FAMILY ORIENTED man. This kind of person tells how to be a good guy. If I'm too biased, then people should go and find how people around Donghae talk about how nice he is.
Doney Oppa do your best do not care a bout this vote 'because if you win or not you stay the best one ever ( Elfish 4 ever with you ) & we stay love you more and more
hahahahahha just laugh and laugh no things important just your smile
He has a very unique personality. There is something in him that makes you want to cuddle him. He has this childlike innocence but sexy at the same time. All Suju members seem to really care for him. He also admitted that he is close to every one of the members. I believe that he is the glue that binds the group together. He is good in many things - singing (u, still you, beautiful, etc), rapping (success, Gulliver, etc), dancing (love his manly moves more than hyuk), composing (still you, hard, short journey, etc), playing musical instruments, acting (glad he has many offers this year and I'm excited for rumors and God's quiz), modeling (ceci photoshoot, etc). He is hardworking and very kind to his fans.
Just by looking at him I could feel the warmth in him...
He have the best personality I ever know. He has the golden heart.
Donghae is so precious :') he must be number 1
My bias.. I'am innlove with him. He have a kind heart with awesome face. He so act normaly with ELFISH, his fan. I always cry because he lose his father. I wish donghae can pass the pain and go in his life. OPPA I'am Sorry for that. - kkumhaelee
Donghae! He is the member in the group with the best personality tje most talent and also the most warm hearted. Seeing hus compassion makes you wanna kry. He is best Hyung to kyu! Treat him as my Hyung! Love Donghae opoa!
All I can say is donghae oppa is sooo wow,every thing about him makes me want to stalk.Gaash he's a killer.
All suju members are warm-hearted and dorky but donghae (donghae biased aside) is just as warm as a hot cup of chocolate on a cold,rainy day,hehe. He is so affectionate with his family,members,staff and of course, elf ü he is so warm-hearted that he cries easily and is always grateful for all the love that he receives, plus, he remains humble, shy and unexpectedly funny ü and he has that charm that makes people take care of him, like a baby, haha
Related Lists
Favorite Super Junior Members
Top Ten Super Junior Dancers
Best Super Junior Songs
Best Super Junior Subgroups