Kpop Idols With the Best Personality
yukikimnohara
Idols, that are not just amazing in singing & dancing.. but also be kind and warm-hearted..
The Contenders: Page 3
41
Min Yoongi
Min Yoongi might seem cold from outside, but his members say that he is really caring. Also, he is like the dad of the members, because he fixes the house and takes care for them like a dad. He doesn't really say that he truly cares about them, instead he does things that makes them known. Min Suga is beautiful in the inside and outside.
He always honest and sincere and respectful. Min Yoongi is always caring for his other members and fans even though it doesn't look like it all the time, but he does. He sends good messages that encourages his fans to keep going work hard and that clearly shows how much he loves them.He comforts his members so much when they're down. Also, his personality is unique and isn't afraid of doing and saying what he wants on camera (like cursing haha) and he is really funny and crazy at times:). He expresses himself so well and honestly through music and other places. Min Yoongi really is someone to look up to.
Not really but he's really funny hehehe
He's the closest thing to a real-life tsundere. He's up with the "I don't give a f***" act, but cares enough to make 300 personalized gifts for fans on his birthday.
V 1 Comment
42
Chen - EXO
"He has always let people come first, he's caring, extremely humble, he tries hard to improve everything he does, he respects everyone regardless of what they are/have done. He cares about the fans' problems and doesn't worry others, always wearing a smile.
He is so caring and gentle and he also is very funny. He is just the perfect human being!
He's one the most humble people I've seen including his members
His smile and attitude shows how much caring he is
V 2 Comments
43
Kyuhyun - Super Junior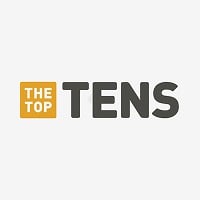 Cho Kyu-hyun (born February 3, 1988) is a South Korean singer and actor. He is a member of the South Korean boy band Super Junior, its sub-groups, Super Junior-M and Super Junior-K.R.Y., and a former member of the South Korean ballad group S.M. The Ballad. He is one of the first four Korean artists ...read more.
Kyuhyun is awkward, dorky, talented, genius, blunt, family-oriented and adorable at the same time! He's just my type.
, I love the guy
Kyunhyun oppa is good looking and can sing really well. Also he has a good personality and loves his fans.
Kyuppa is everything for me 💞
44
Kim Taeyeon - Girls' Generation
Taeyeon is a very bright and talented person
Her beautiful face and personality always show out that she is charm and smart
The true leader without the classic appearance of a leader. She instead shows a rather warm approach by being the dorkiest member in the group.
TaeYeon stay strong. She's the best leader and yet she's So pretty. She's also very talented and So kind.
V 2 Comments
45
Jessica Jung - SNSD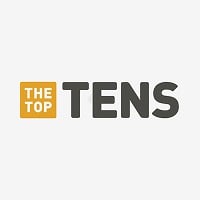 Jessica Sooyoun Jung was born on April 18, 1989. Known professionally as Jessica, she is an American singer, actress, and businesswoman currently based in South Korea. She is a former member of South Korean girl group Girls' Generation. In 2014, she established her apparel fashion brand, Blanc & Eclare. ...read more.
Jessica is the triple threat of not only Girls' Generation, but Kpop itself. Beauty, Personality, and Talent are only a few things to love about the WARM Ice Princess.
People actually think of her as an actual Ice Princess but she's not. I may not know her personally but for all I know she's a very caring sister and a good daughter. Despite the cold distance between her and snsd I've been hearing articles saying she really missed the girls. She values fans as much as she values her family and treats them well. During her stay with snsd she was really a caring unnie towards the dongsaengs and she loved to make people smile
People say she has an attitude or something, but on the contrary she's a really sweet girl.
Jessica may seem cold in the outside but she is warm in the inside. Jessica will always be apart of snsd.
V 1 Comment
46
Suho - Exo K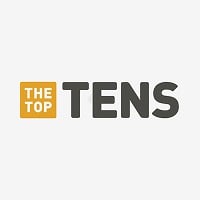 Kim Jun-myeon was born on May 22, 1991. Known professionally as Suho, he is a South Korean singer and actor. He is a member and the leader of the South Korean boy group EXO and its sub-unit group called EXO-K.
He always takes of the other members and check to make sure they're feeling well and that they're alright. Suho, being the kind and awesome leader he is, is also very kind to fans. And he always bows 90 degrees to anyone.
He goes through a lot and still manages to be a leader with a bright personality, I appreciate that.
V 2 Comments
47
Yoon Bo-mi - A Pink
Bomi is one of the first kpop idols I got to know and I'm very happy I did. She's very laid back and funny. She very talented even though it doesn't show that much during shows. She's also very caring towards her members, friends and even strangers. She's very well known for being silly and stupid but there is so much more to her! If people took the time to really look at her they would stop bashing her. She's a wonderful person and I hope she gets her solo debut soon.
She has the funniest, most dorkiest personality. She's really just plain silly, I doubt with her around any work gets done! Always making jokes, laughing, and charming people with her sweet personality: Yoon Bomi!
Bomi has a laid back character that's why 4minute's Jiyoon likes her personality. I don't know why others think she's just using her gorilla walk for apink to become popular for me. Bomi does her gorilla walk to entertain fans though it does embarrass her sometimes. She's cute, friendly, outspoken, funny and confident. She doesn't care if she does something embarrassing because it's the real her. I hope anti's of Apink especially Bomi's please know the idol first before bashing them. Some cassiopeia's also likes her due tot he fact that she imitated her XIAH Junsu sunbae and not calling him JYJ's junsu and singing DBSK's debut song Hug in front of Leeteuk and Eunhyuk. She's not afraid to show what she really feels or who she is. She's not afraid to do things that might make fans hate her because she's also very careful. She might be very crazy and does weird things but that is YOON BOMI.
In the recent Running Man episode, I don't know if you guys noticed it, but Bomi was really nice to others.

I noticed that in the beginning when Kwangsoo's hat fell off, Ji Hyo picked it up and also Bomi was the only one (beside Ji Hyo) that was trying to help (by standing up from her chair and trying to reach it). Then I noticed that she brought her team-mates water when they were resting in the middle of a game. And also in one game particularly, when Gook Joo's falling she immediately went to her and tap her (maybe she was saying "are you okay? " or something else). And maybe there's still other things I didn't notice! By the way I don't even know A-Pink songs whatsoever. I just like because I watched that Running Man episode! :) Cheers.
48
Minho - SHINee
Minho's personality totally changes when he's on stage. He becomes serious and even more respectable, and his rapping is awesome. His "Flaming Charisma" really shows. He's kind to everyone, especially kids, and he's totally adorable-For instance, he glares at the stairs when he trips on them. He's handsome, and I'm not sure what else I can say without sounding like a crazed fangirl, but Minho really steps up to the plate.
Minho is a nice, handsome guy who loves kids, soccer, is very athletic, and has a cute laugh. He is kind to everyone and has a serious side I absolutely love, but then again I love his funny side too. He loves scarves and is a great actor and is in To the Beautiful You which is an AMAZING k-drama!
Minho oppa is very handsome and loves his fans.
Amazing look and caring gentle man
V 1 Comment
49
Himchan - B.A.P
"Don't be sad and don't give up in your dreams. Dreams will come true one day. There is no person as beautiful as a person who dreams." This is one of his precious quotes. He's just a beautiful inside and outside.
HimChan talk about his fans a lot and yet he did more fan service in fan meeting and in concert. He's the best and yet he have the looks not only that his So nice and kind. His personality is like the best boyfriend ever girl dream of.
He went to a concert with a broken hand just to see his fans :) so.. Yeah
He always thinking and caring to his members and their fans. Don't forget that he's also has fansite which is dedicated for their "BABY" (B.A.P's fans name). It's SRONGBABE.. I love you Himchan and B.A.P
V 1 Comment
50
Tiffany - Girls' Generation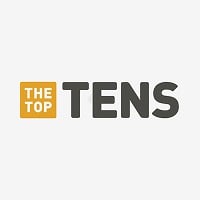 She's really beautiful. She is nice and cute. She is funny and she loves her fans. For me, Tiffany is perfect. Her voice is amazing and maybe her dance is not-so-good but is still cute and amazing.
V 1 Comment
51
Baekhyun - EXO
He's actually very nice
He is sweet,cute,fluff ball...he always care for others and make people happy when he is aroung
52
Rap Monster
Rap monster is cute, funny and is always taking care of his members
Ahhh.. Kim Namjoon. He is an incredible person with such a sweet personality and he's so smart. I love the fact that he took the time to learn my native language. He has this cool aura about him onstage but afterwards, he turns into this big teddy bear and it makes me so happy to see him smile.
A ligh hearted leader, and an amzing and talented charming guy. He's one of the reasons why I now actually like rap, he's talented, charming, and had such a cute personality. Rap Monster will become even more succesful with BTS and also with his own solo path. Rap Monster has this kind and cute aurrora, kind of like a jokester and he can steal your heart without you even noticing. He leads BTS very well, and he's well respected as well.
Brain mon is the best...he's talented and a real genius.. he's a good leader.. watch bangtan bomb... to know kim nam joon and the other bts members better..
53
Teayang
He always takes care of fans, sticks around longer than most to sign autographs, does special fanservice, plans special events himself for the fans etc. He's always grateful and thankful to fans for supporting him, recognises fans in the crowd and is polite and friendly when people approach him when he's not working. Everyone who's ever worked with him only has positive things to say about him. He takes the time to understand issues and other people and generally seems like a respectful and kind individual.
Taeyang should be higher on the top. He is so kind and gentle. I don't have any negative thoughts about him since day 1. He's a sweetheart.
A very sweet and gentle person and really funny... He is really a good boy!
Someone please fix the spelling of his name, how can you get it wrong?
V 5 Comments
54
Jung Eunji - A Pink
So talented, pretty, and cute.
She has an amazing voice and I can't stop supporting her!
She has a good personality
Jung Eunji has the best personality because she is always smiling all the time. She is mostly always happy. Keep on smiling and being happy Eunji!
Super nice and great personality! Happy and well-deserved to be called an idol
She was my ultimate bias along with my eromaknae minzy
V 4 Comments
55
J-Hope (BTS)
Hobi is such a bright ball of sunshine who just lights everyone's day with his cheer. He is true to his name, he really is our hope and out angel!
J-hope is a really bright person and I don't think I would ever be sad if I was near him.I kind of look up to him, because I really wish I was like him.
Best person ever
Let's just say he's my bias for a reason
V 1 Comment
56
Yong Junhyung - Beast
Junhyung oppa is good looking and raps well. Also he is a really good song writer.
He is really funny people
I don't know why people don't like beast I personally think that it is a fabulous group and I like all of them recently they changed there group name but I still like them and the master of aegyo Yoseob is also in this grooup.I alwats love Beast/Highlight. ☺☺☺☺😘😘😘😘😘😘😘😘
57
Kim Se-jeong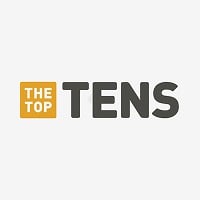 She has such a bright and caring personality..
She is so kind, and understands others. She grew up poor, and works so hard. - dopfui
58
Siwon - Super Junior
He is perfection personified. He can be a gentleman and serious and the next moment be playful and funny. He is adorable
He is very down to earth despite of what he had now. It's very hard to find a guy like him nowadays. He is just so perfect in both looks and personality
59
Mark - Got7
A cute energetic guy, you can see him always smiling and joking around. An amzing person who can just make you laugh
Mark is beautiful
Mark makes my day
I love him veery much
Oppa fighting
60
Ken - VIXX
Ken is full of aegyoo! He loves his fans more than he loves himself. He is a super multitalented guy (where else we can see a main vocal who can do beatbox as great as he sings) and a complete trouble maker (the good one of course) in the group. Starlight loves him so much as much as he loves em
V 1 Comment
PSearch List
Recommended Lists
Related Lists

Top Ten Kpop Idols
Top 10 Sexiest Female Kpop Idols

Kpop Idols That Don't Look Korean
Top 10 Hottest Female Kpop Idols In 2014
List Stats
13,000 votes
126 listings
5 years, 359 days old

Top Remixes (5)

1. CL - 2NE1
2. Park Bom - 2NE1
3. Daesung - Big Bang
chaebom

1. Jaejoong - TVXQ
2. G-Dragon - Big Bang
3. Onew - SHINee
yukikimnohara

1. Yesung - Super Junior
2. Dara Park - 2NE1
3. Seungri - Big Bang
erabellz
View All 5
Posts
Error Reporting
See a factual error in these listings? Report it
here
.