Kpop Idols With the Best Personality
yukikimnohara
The Contenders: Page 6
101
Yubin - Wonder Girls
I fell in love with Yubin on Unpretty Rapstar. She has this personality that is not over-the-top or exaggerated, but is natural and genuinely kind. She is not arrogant, but at the same time recognizes her strengths. She's not super chipper and hyper all the time either, which in my opinion just makes her seem more genuine and less staged.
104
Sungyeol - INFINITE
1. He volunteers at a disabled centre during his free time and it only got found out through a show when the person in charge sent a message in to him.

2.The cat he's taking care of now, Jureumie? He took her in because she was injured.

3.Hoya says Sungyeol is always very considerate for others and chose him as the kindest member.
Myungsoo also stated that he is always thinking of helping others. If he sees anyone in trouble while walking down the street he would give them a helping hand.
Sungyeol doesn't get enough credit as he should. He seems like a very sweet and humble guy
V 2 Comments
105 Alexander - U-KISS
106 Uee - After School
107 Sunny - SNSD
108
Luna
The kindest of all the idols her and the other F(x) members have great appreciation for fans. Recently they even made sandwiches and gave water for fans that saw them rehearse for there new 4 Walls comeback as a way of thanking them. They also have given to charities multiple times. Most recently was Victoria selling some of her things at the SM Coex Mall store to see fans and give the proceeds to charity and F(x) including Sulli made dolls which they auctioned off and they gave the money to natural disaster victims. Luna and her fellow members have defended and supported each other several times before like when Krystal was asked about her "rude behavior" on a show and Luna and Victoria defended her. Amber and Krystal also defended ex-member Sulli when a man said "she would be pretty if she lost weight". F(x) and their fans also tend to give to charity on members birthdays and anniversaries. Notable charity gifts include a well in Africa in a poor village under ...more
I like Luna because she's so caring with her members especially Sulli..
Love her excellent attitude on and off stage! She is so positive.
She just warms my heart
V 1 Comment
109
Hyoyeon - SNSD
She is the funniest person ever
110
Hana - Secret
She's everything one of the best rapper in the idol industry.
112
Junsu - JYJ
Angel xiah. He is always full of passion, both most naive person in the world and the dirties mind at the same time. Cutest person ever. Almost thirty years old kid.
113
Choi Soo-young - Girls' Generation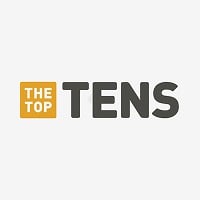 She has a good and funny personality that you would love...

And I'm one of it..
114
Park Jung-min - SS501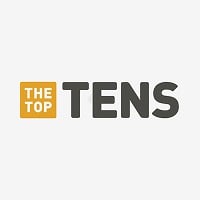 He is very true charater
115
Minzy - 2NE1
I think most of the fans failed to notice how great Minzy's personality. She never try to outshine her co-members and she's down to earth. I hope that people will recognize her as a great artist because' she really is!
116 Min - Miss A
117
Kim Jongdae
Kim Jongdae is always kind and happy. For example, even when having extremely busy schedules, he is still a happy and bubbly person. When his band mates are silent and tired, Jongdae is ready to joke around like no other. Also, he tries to always get the best out of everything. When it was once said on a T.V. show that his dancing was the worst in his band, he tried to show the fans in a funny way that he can actually dance. (And let's be honest, we all know his dancing has improved a lot since that show.) When he was on another show, where his band had to enter a haunted house where the "ghosts" tried to scare the band members, Jongdae showed his rare personality once more. Instead of screaming and being scared, he went to every ghost to friendly say hello and to give them a hand warming pack.

We must also acknowledge Jongdae's breathtaking talents. You all better watch out, because when this guy starts singing, you'll be totally amazed by his pure voice. Even though he's got ...more
118
Seo Eunkwang - BtoB
He's super funny and is so sweet and kind as well. Not to mention he has some amazing vocals.
119
Park Bo-Gum
Rising new actor & currently hosting Music Bank. I got to know him through the kbs drama called Hello Monster! He's the sweetest guy ever. Always appreciative of his family, friends and fans! He reflects a lot about life and stayed humble and cheerful in such a competitive and sometimes said to be "dark" industry. Not to say he is super cute as well~ Keep going Bogum oppa~ Saranghae!
120
Kim Sung-kyu - Infinite
Sunggyu is sweet and respectful. Also he is a good leader and takes care of his memers well.
PSearch List
Recommended Lists
Related Lists

Top Ten Kpop Idols
Top 10 Sexiest Female Kpop Idols

Kpop Idols That Don't Look Korean
Top 10 Hottest Female Kpop Idols In 2014
List StatsUpdated 20 Jul 2017
11,000 votes
124 listings
5 years, 142 days old

Top Remixes (5)

1. Kim Hyun Joong
France501

1. CL - 2NE1
2. Park Bom - 2NE1
3. Daesung - Big Bang
chaebom

1. Jaejoong - TVXQ
2. G-Dragon - Big Bang
3. Onew - SHINee
yukikimnohara
View All 5
Posts
Error Reporting
See a factual error in these listings? Report it
here
.