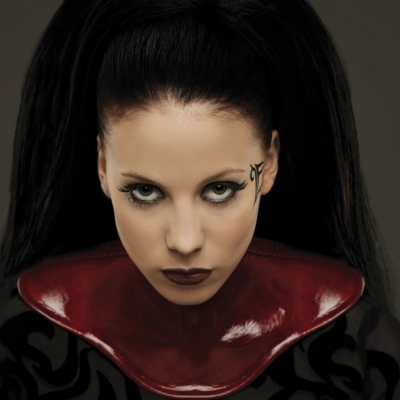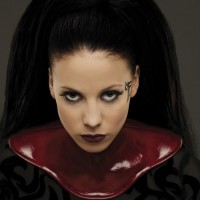 +
LaFee
Christina Klein, better known by her stage name LaFee, is a German rock and pop singer of Greek descent born on December 9, 1990.
Having released her self-titled breakthrough album at the age of only 15, she was often compared to fellow German group Tokio Hotel, who at the time of her biggest success were mainly known as teen rock artists. Due to her dark costumes, including her trademark fake tattoos, and the usage of heavy guitar riffs in her songs, LaFee is often cited as a gothic rock artist, despite her being more popular with pop audiences than gothic lifestylers. Her lyrics involve around several issues of teen angst, including being cheated on, the "first time", sexual assault, female independence, and superficiality, among others. Her use of curse language and explicit sexual imagery (even though hardly glorifying) despite her young age has been controversial throughout her entire career. In the 2000s, LaFee had a devoted fanbase of both her teenage main target group as well as an unexpected adult audience. Despite that, professional critical reception was often negative, with several magazines and critics having called her "tasteless", even though her popular reception got more and more positive from album to album. Early in her career, LaFee received a lot of coverage from shows aimed at a rather young audience, later on she was very present in all of Germany's press.
After three studio albums that entered the Top 10 of German charts, two of which topped them and received triple gold and platinum certifications, her 2011 album "Frei", which was a departure from her previous style and consisted of cleaner, more electronica based pop music, was a commercial failure, marking her last full length album release as of 2017. She still infrequently releases singles, yet none of them managed to receive the attention she had in the 2000s.
LaFee also released a compilation of English versions of her previously released German songs around the same time Tokio Hotel released their international breakthrough "Scream", however unlike their album it did not enter international charts.
Some of her most successful songs are "Heul doch" (English language counterpart "Shut Up"), "Prinzesschen" ("Little Princess") and "Mitternacht" ("Midnight Strikes").
Version History:
Lists Featuring LaFee
Related Lists