Top Ten Lamest Logos
--ChadBlake--
Some logos just don't have much, and therefor are boring, I mean lame!
The Top Ten
1
Apple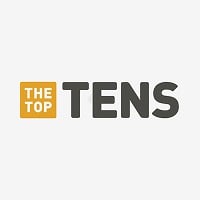 Apple Inc. is an American multinational technology company headquartered in Cupertino, California, that designs, develops, and sells consumer electronics, computer software, and online services.
You must be so much fun to hang out with - judo8alex
It looks like liberals took a bite out of the Republican's elephant - Maddox121
You do understand the meaning of this one? Right?
Well...in my opinion it represents the poisoned Apple from Snow White, and the poisoned Apple from Snow White represents the fruit Adam and Eve ate of. I don't think that's the nicest thing! - --ChadBlake--
Well what other logo are they supposed to use? A rainbow unicorn god who shoots laser memes out of its anus? - Mcgillacuddy
6 Comments
2
Hedgehog Lab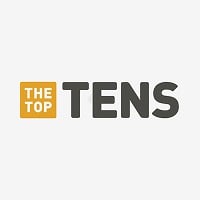 Global app designers & app developers based in London, Boston, Newcastle, Denmark & India. Specialising in apps, web, VR & AR platforms.
Looks like a 3 year old drew that - Mcgillacuddy
It looks like it's scared
The Hedgehog looks nervous and petrified. - htoutlaws2012
Nothing there - --ChadBlake--
1 Comment
3
Roblox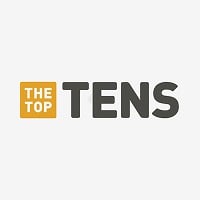 Quite boring but it does remind me of a quote I like, "The Monotonous are purely understandably the non-understandable - Mary Welsh - --ChadBlake--
What does a rectangular donut have to do with a whiny community anyway? - darthvadern
It's a simple logo that there small undeveloped brains can look at without getting confused! - --ChadBlake--
Oh look a rectangle tilted colored in Red reminds me of YouTube. - htoutlaws2012
It looks like Bethseda + Cheese It - Maddox121
5 Comments
Visit Website
4
Dairy Queen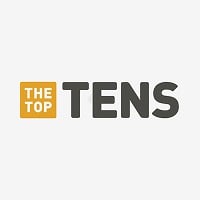 Dairy Queen is a chain of soft serve ice cream and fast-food restaurants owned by International Dairy Queen, Inc., a subsidiary of Berkshire Hathaway.
It's not that bad. Definitely better than a lot of the other ones on here. - TheHabsFan
Not half bad, but lame - --ChadBlake--
5
Tumblr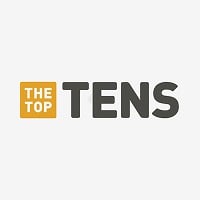 Tumblr is a microblogging and social networking website founded by David Karp in 2007, and owned by Oath Inc.
Doesn't even deserve the have to name of a bob the builder character who's better than this crappy media - darthvadern
Same as the Facebook logo - Mcgillacuddy
Its puke green mixed with a Grey touch of a lowercase t. - htoutlaws2012
A T cool! - BreakFastBeast2005
6
Marvel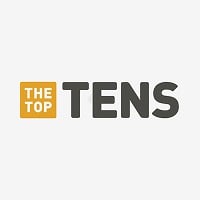 Marvel Comics is the common name and primary imprint of Marvel Worldwide Inc., formerly Marvel Publishing, Inc.
Look at that! Wait that's not there logo! But find it and see - --ChadBlake--
A bunch of superheroes, wow - darthvadern
7
Master Card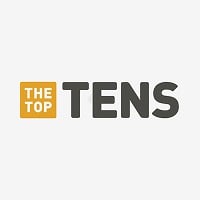 Well that's typical credit cards for yeah. - htoutlaws2012
It's so boring! - Userguy44
It's very basic. - MrCoolC
8
Star Wars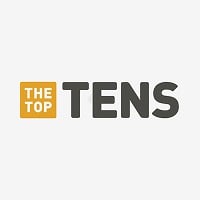 Star Wars: The Clone Wars is an American 3D CGI animated television series created by George Lucas and produced by Lucasfilm Animation with the division Lucasfilm Animation Singapore, Lucasfilm and CGCG Inc.
But... The picture is the Clone Wars - ShopkinsLover
9
Disney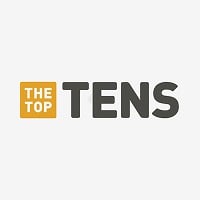 The Walt Disney Company, commonly known as Disney, is an American diversified multinational mass media and entertainment conglomerate headquartered at the Walt Disney Studios in Burbank, California.
Just lame, just lame! - --ChadBlake--
Never understood to this day why the D looks like a very weird fonted backwards G. - htoutlaws2012
The D looks like a G and the Y like a p - darthvadern
Explain the "p" at the end. - MrCoolC
10
Tampa Bay Lightning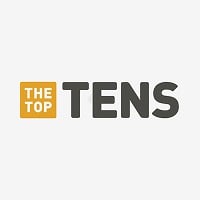 The Tampa Bay Lightning are a professional ice hockey team based in Tampa, Florida. It is a member of the Atlantic Division of the Eastern Conference of the National Hockey League. The Lightning have one Stanley Cup championship in their history, in 2003–04.
At the very least could they have made the Lightning bolt yellow? - Randomator
In my opinion very lame and boring. - TheHabsFan
White with Yellow would work redone. - htoutlaws2012
The logo is ok, but the main thing I don't like is how they just used the same colours as Toronto! - --ChadBlake--
The Contenders
11
Tennessee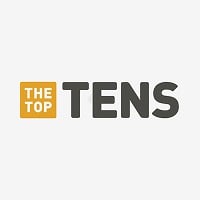 The Tennessee Volunteers is a college football program that represents the University of Tennessee, located in Knoxville, Tennessee. As of 2019, the Volunteers have won 838 games, and six national titles (most recently in 1998). They have never won a Heisman trophy and are under second year head coach ...read more.
I'm starting to get annoyed at my choice of a filler! - --ChadBlake--
12
Undertale

It copied Audioslave which was already a boring logo, and now we have this - darthvadern
Oh wow the font is so identical to Audioslave lol. - htoutlaws2012
13
Audioslave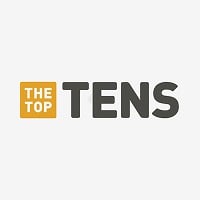 Audioslave was an American rock supergroup formed in Los Angeles, California, in 2001 and disbanded in 2007. The four-piece band consisted of then-former Soundgarden lead singer/rhythm guitarist Chris Cornell, and then-former Rage Against the Machine members Tom Morello, Tim Commerford, and Brad Wilk. ...read more.
Looks like Undertale copied their logo, so that makes for two lame logos, am I right? - darthvadern
Very boring, and ugly! - --ChadBlake--
I live their logo! - TheHabsFan
14
Chevrolet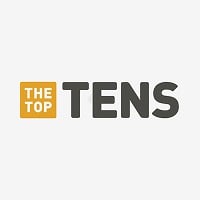 Chevrolet, colloquially referred to as Chevy and formally the Chevrolet Division of General Motors Company, is an American automobile division of the American manufacturer General Motors.
You can't even see the text that well - darthvadern
A plus cross symbol? - --ChadBlake--
15
Arizona Cardinals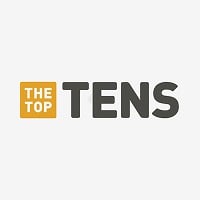 The Arizona Cardinals are a professional American football franchise based in the Phoenix metropolitan area.
The Cardinal is not amused. - htoutlaws2012
Why does he look like something that would be in Angry Birds? (by the way Does that game still exist? ) He's probably angry after seeing their 2018 record and how they messed up the tank - Randomator
16
Microsoft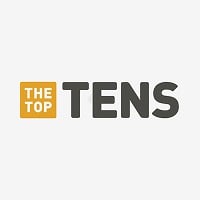 Microsoft Corporation is an American multinational technology company headquartered in Redmond, Washington, that develops, manufactures, licenses, supports and sells computer software, consumer electronics and personal computers and services.
Microsoft: Can I copy your homework
Windows 95: Yeah, change it up a bit to no one notices - Maddox121
Eh, I love it, but opinions are opinions - darthvadern
It's just 4 god damn colored curved squares.
If you guys are talking about the current one, yes. - PerfectImpulseX
Seriously, they just used the red, green, blue, and yellow squares from some of their old Windows 95 commercials, put their name next to them, and called it a day. - PerfectImpulseX
17
Facebook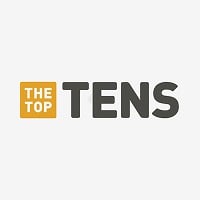 Facebook is a corporation and an online social networking service headquartered in Menlo Park, California, in the United States.
Reminds me of tumblr, it's plainness! - --ChadBlake--
And it's not even capitalized - Randomator
18
Kansas City Chiefs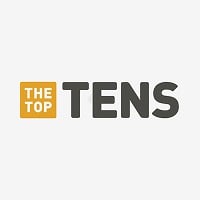 The Kansas City Chiefs are a professional American football team based in Kansas City, Missouri. The Chiefs compete in the National Football League as a member club of the league's American Football Conference West division.
At least it Respectfully pays homage to the Native Americans. Unlike a certain other team...*cough Washington Redskins*cough cough* Cleveland Indians. - Randomator
Its not bad, but at the same time I have seen better like the old Chiefs logo ages ago. - htoutlaws2012
19
Sony Pictures Television
I can't believe that Sony are still using it even after 16 years! - PerfectImpulseX
20
TheTopTens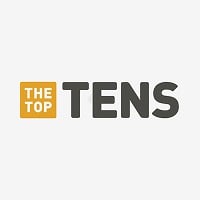 TheTopTens is a website created in 2005, which is used to write top ten lists, where anyone can vote, comment, and write posts about the lists.
It's Time for an update - Randomator
If you use TTT very often, you would totally agree with this one. - LightningStrike
21
Minecraft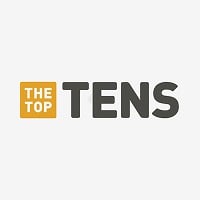 22
Coca Cola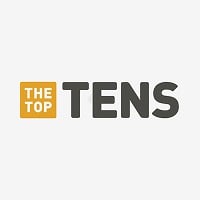 23 Xbox 360
24
DC Comics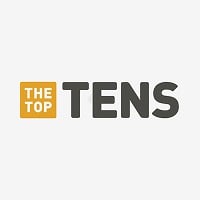 DC Comics, Inc. is an American comic book publisher. It is the publishing unit of DC Entertainment, a subsidiary of Warner Bros. DC Comics is one of the largest and oldest American comic book companies.
PEOPLE WERE USED TO THE 2012 LOGO! WHY COULDN'T YOU CHANGE IT BEFORE THE LAST SECOND LIKE GAP? - Maddox121
25 Xbox
26
Twitter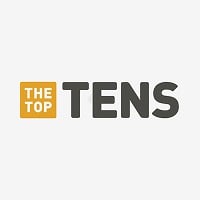 Twitter is an online news and social networking service where users post and interact with messages, "tweets," restricted to 140 characters.
It's just a bird. - Userguy44
Simple logo - darthvadern
27
Subway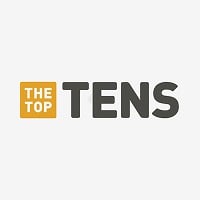 Subway is a privately held American fast food restaurant franchise that primarily purveys submarine sandwiches (subs) and salads. Subway is one of the fastest-growing franchises in the worldand, as of June 2017, has approximately 45,000 stores located in more than 100 countries. More than half of the ...read more.
Same with DC. - Maddox121
28
eBay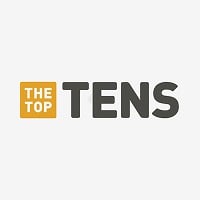 eBay Inc. is an American multinational e-commerce corporation based in San Jose, California that facilitates consumer-to-consumer and business-to-consumer sales through its website.
29
Insomniac Games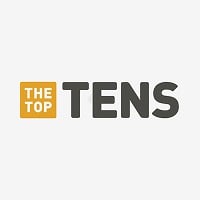 30
Nirvana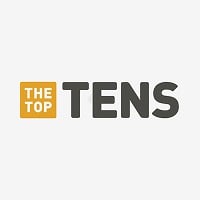 Nirvana was an American grunge band that was formed in Aberdeen, Washington in 1987. Nirvana disbanded after Kurt Cobain committed suicide in 1994. The drummer of the band, David Grohl, went on to start the Foo-Fighters, an alternative rock band. ...read more.
31
Electronic Arts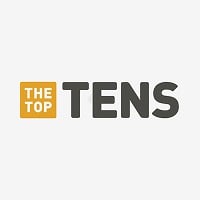 Electronic Arts, Inc., also known as EA Games, is an American developer, marketer, publisher and distributor of video games headquartered in Redwood City, California.
This is now a hate symbol - Maddox121
The E looks like a Z - HaloFanboy
The EA should stand for Evil @ssholes. - B1ueNew
32
Boomerang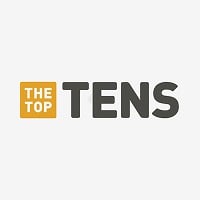 Boomerang is an American digital and satellite television channel owned and distributed by Time Warner through Turner Broadcasting.
The old logo rocked, the new one is just commercialism... The old logo/bumpers represented stepping into a time machine back to the olden days of ABC (Where Bugs/Flintstones once aired) - Maddox121
33
Brooklyn Nets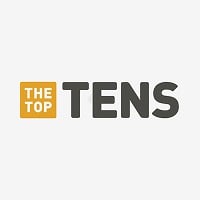 The Brooklyn Nets are an American professional basketball team based in the borough of Brooklyn, in New York City. The Nets compete in the National Basketball Association as a member of the Atlantic Division of the Eastern Conference.
34
Nicktoons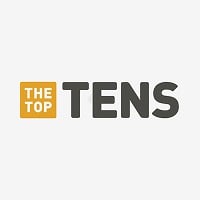 35 Starz
36
Viacom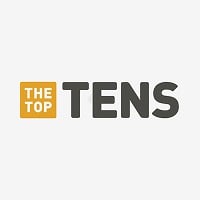 Represents lack of creative freedom - Maddox121
37 Verizon (2015)
38
Disney XD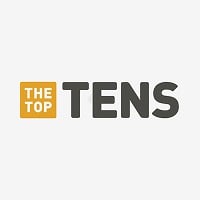 Disney XD is an American digital cable and satellite television channel that is owned by the Disney Channels Worldwide unit of the Disney–ABC Television Group, itself a unit of the Disney Media Networks division of The Walt Disney Company.
39
Nickelodeon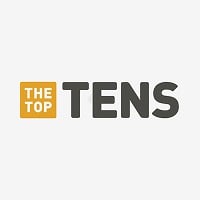 Nickelodeon is an American basic cable and satellite television network launched on December 1, 1977, and is owned by Viacom through Viacom Media Networks and based in New York City.
The splat was awesome,But It turned very bland and simple in 2009- Present. - DemonSpiritGhostKitten
I thought the splat was boring, considering how the orange logo had different shapes back in the day. - Interrogator
40
World Events Productions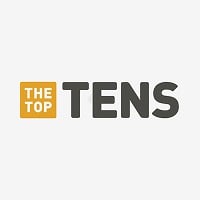 41 Nintendo Switch
42
Progressive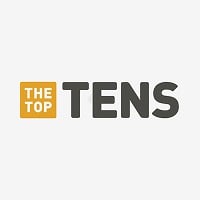 BAdd New Item
Related Lists

Top 10 Bands with the Lamest Logos

Lamest TV Series Some People Actually Watched

Top Ten Lamest Mario Boss Battles of All Time
Lamest Superheroes
List Stats
42 listings
364 days old

Top Remixes
1. Apple
2. Tampa Bay Lightning
3. Hedgehog Lab
TheHabsFan
1. Hedgehog Lab
2. Tumblr
3. Master Card
htoutlaws2012
1. Dairy Queen
2. Apple
3. Marvel
--ChadBlake--
Error Reporting
See a factual error in these listings? Report it
here
.