Top 10 Lamest PBS Kids Shows of 2017
ReadyJetGoLover2017
Please do not add good shows or shows that are not currently running or showing reruns on the 24/7 PBS Kids channel.
The Top Ten
1
Splash and Bubbles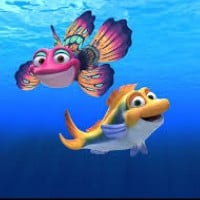 Splash and Bubbles is an American computer-animated children's television series created by John Tartaglia.
At east the animation is semi-decent
There's an episode where someone is showing the others a rock he found but there's no rock there and no, that is not a plot point, it is the animators being lazy.
This show sucks so much their isn't enough butt cheeks to go around. The songs are lazy and dis-interesting see "hanging with friends" and "I don't know what I'm doing, I'm just doing it" as examples. Is it really too much to hope a giant great white comes along and eats them all?!
Its very awful! The animation is terrible, the songs are generic, and don't even get me started on the parasite episode... - ReadyJetGoLover2017
5 Comments
2
Peg + Cat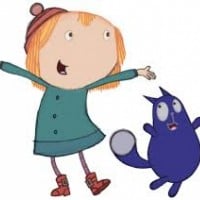 Peg + Cat is an American/Canadian animated children's television series based on the children's book "The Chicken Problem", which was published in 2012. The series is created by Billy Aronson and Jennifer Oxley and produced by The Fred Rogers Company and 9 Story Entertainment. It debuted on most PBS ...read more.
Here's a dumb movie idea: there's a problem they make a big deal about, they fail to fix it and get mad, and then fix it after calming down, does that sound exiting? well they made that concept into a whole series!
I don't like this maybe will get canceled next year when PBS Kids get a new lock and this is the wolve this maybe So if it got canceled PBS Kids go May come back someday maybe and the worst character is all of them this is the worst so I had on my life I would PBS Kids got canceled so maybe someday PBS kid go may come back
Peg is a drama queen! Plus the animation is lazy - ReadyJetGoLover2017
Fred Rogers akinlpon please, the next one I can come over
1 Comment
3
Super Why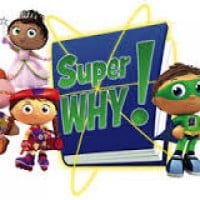 Super Why! or The Reading Adventures of Super Why! is an American-Canadian children's CGI animated show developed by Angela Santomero and Samantha Freeman Alpert. The series is produced by New York City-based Out of the Blue Enterprises and Toronto-based DHX Media through its Decode Entertainment division. ...read more.
Take a good long look, DHX Media. You made good works until this came. Now, look what you did! This annoying show spread from your studio to our own neighborhoods in a quarter of a second! CANCEL NOW!
Always had hated this.
Awful animation, and is as formulaic as heck - ReadyJetGoLover2017
Boring - 1507563
4
Bob The Builder (2015)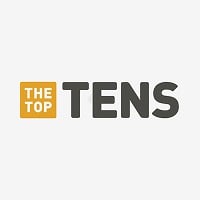 Bob the Builder is a British children's animated television show created by Keith Chapman. In the original series, Bob appears in a stop motion animated programme as a building contractor, specialising in masonry, along with his colleague Wendy, various neighbours and friends, and their gang of anthropomorphised ...read more.
Future theme song:
Bob The Builder,
Can we fix it?
Bob The Builder,
No, we can't!
Can we fix this godawful animation/ no we can't!
An awful reboot of an ok show from my childhood - ReadyJetGoLover2017
5
The Cat In the Hat Knows a Lot About That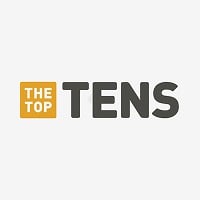 The Cat in the Hat Knows a Lot About That! is a Canadian/British/American co-produced animated television series that premiered August 7, 2010 on Treehouse TV in Canada, on September 6, 2010 on PBS Kids in the US and also in the UK on CITV and Cartoonito. The award-winning series is based on Random ...read more.
Dr. Seuss is rolling in his grave - ReadyJetGoLover2017
You RUINED Dr. Seuss!
6
Daniel Tiger's Neighborhood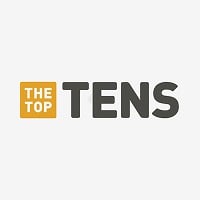 This is ripped off mster Rogers like the one, this is big show. Not that, and then, I found someone that was a new a goner to... not know, that lasted about five. To six? I bet you're watching muster Rogers for today, it takes like Sememe street, and muster Rogers. No muster Rogers! Pinkalicious is on for weekend at night, now, it evening turns
Fred Rogers is rolling in his grave. Plus the animation is crap and Daniel is bratty - ReadyJetGoLover2017
When you're ready meet in, it rapidly in muster Rogers forgot about it
7
Dinosaur Train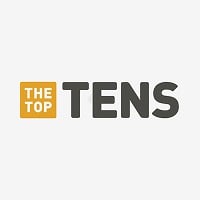 Dinosaur Train is an American/Canadian/Singaporean children's animated series created by Craig Bartlett, who also created Hey Arnold!. The series features a curious young Tyrannosaurus rex named Buddy who, together with his adopted Pteranodon family, takes the Dinosaur Train to explore his time period, ...read more.
Hey Arnold!, Sky Rat, and Ready Jet Go! are better. In fact, DT is bland, and a little creepy if you think about it. - ReadyJetGoLover2017
Cut it out, TRAIN CRASH! BMMM! HA HA HA!
8
Sid the Science Kid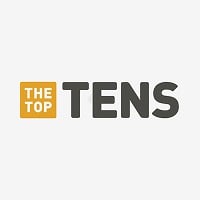 Sid the Science Kid is an American half-hour CGI animated series that aired on PBS Kids from September 1, 2008 to March 25, 2013, with a total of 68 half-hour episodes produced over two seasons. The computer generated show is produced by The Jim Henson Company and then-PBS member KCET in Los Angeles, ...read more.
Why does Sid look like Marge Simpson? - RoseWeasley
Don't remember
*Important note: these are the shows that are currently showing reruns or airing new episodes on the 24/7 PBS Kids channel*
ARTHUR, BOB THE BUILDER, CAILLOU, THE CAT IN THE HAT KNOWS A LOT ABOUT THAT!, CLIFFORD THE BIG RED DOG, CYBERCHASE, DANIEL TIGER'S NEIGHBORHOOD, DINOSAUR TRAIN, FETCH! WITH RUFF RUFFMAN, NATURE CAT, ODD SQUAD, PEG + CAT, READY JET GO!, SESAME STREET, SID THE SCIENCE KID, SPLASH AND BUBBLES, SUPER WHY!, THOMAS & FRIENDS, WILD KRATTS, WORDGIRL, WORDWORLD

Do NOT add any of the good shows, or any shows that are not on that list. Thank you. Anyway, Sid the Science Kid is awful and gives me nightmares. - ReadyJetGoLover2017
9
Caillou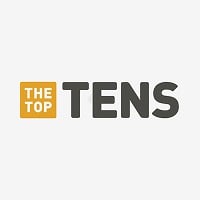 Caillou is a Canadian educational children's television series that was first shown on Télétoon and Teletoon, with its first episode airing on the former channel on September 15, 1997; the show later moved to Treehouse TV, with its final episode being shown on that channel on October 3, 2010. The ...read more.
Should take Peg + Cat's place. At least P+C teaches kids math. - RoseWeasley
GET ON THE LIST AGAIN U BRAT
Its in reruns, and Caillou is a brat! The 5th season is the worst, the animation is crap now. - ReadyJetGoLover2017
10
Barney & Friends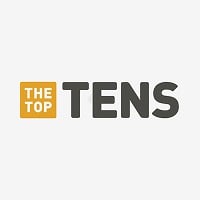 Barney & Friends is an American children's television series aimed at children from ages 1 to 8, created by Sheryl Leach and produced by HIT Entertainment. It premiered on PBS on April 6, 1992. The series features the title character Barney, a purple anthropomorphic tyrannosaurus rex who conveys educational ...read more.
Kind of like the big. My say bye bye, kids like Caillou. A best friend.
is over.
The Contenders
11
WordWorld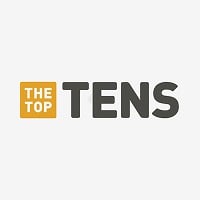 WordWorld is an American CGI animated television series that debuted on PBS Kids. It was created by Don Moody, Jacqueline Moody, Peter Schneider and Gary Friedman. WordWorld was produced by The Learning Box and WTTW-TV. The series premiered on September 3, 2007 and ended on January 17, 2011 with 45 ...read more.
Am I the only one who realizes that they are really OP? They could create any weapons they want, and can even create life! It won't even be hard for them! They could also create entire cities. - RoseWeasley
In reruns on the 24/7 channel. It is babyish, pandering, and downright annoying. - ReadyJetGoLover2017
WordWorld- More like HorribleWorld.
12
Ready Jet Go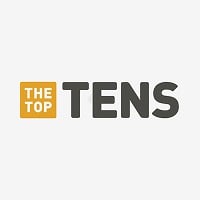 Ready Jet Go! is a CGI animated television series created by Craig Bartlett which premiered in the United States as part of the PBS Kids block on February 15, 2016 . The series is produced by Wind Dancer Films and Snee Oosh, Inc. in cooperation with NASA's Jet Propulsion Laboratory. The show is aimed ...read more.
Actually this isn't half bad.
Don't let ready jet go lover 2017 figure out about this. - PanthersFTWpatriotsFTL
13
Nature Cat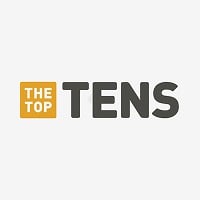 Nature Cat is an educational American-Canadian children's animated comedy adventure television series.
Where do I begin I seen one of the eposiodes and it's just stupid thre creepy and crappy animation if you think sid the scinence kid is terrible then just wacth ds nature cat all they do is just find crappy stuff and it's just stupid the won't shut up nature cat is not educational trust me all it is just a stuidcat won't shut up his face! this worst then peg+cat this show has GOT TO BE CANCLED FOR REAL IT'S STUID I TELL YOU STUID seriously their noses are too big for their heads.
It's ok
14
Mack & Moxy
All shows that you there, stoped!
Make it number 1
15
Boohbah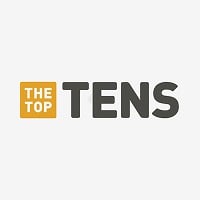 Boohbah is a British children's television programme created by Anne Wood. It premiered on 14 April 2003 on ITV in the United Kingdom, followed by its Nick Jr.
Runes in nick jr, but is over.
16
Wild Kratts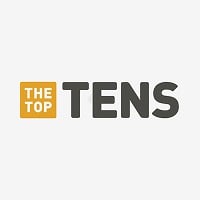 Wild Kratts is an American-Canadian educational children's animated series created by Chris and Martin Kratt.
17
WordGirl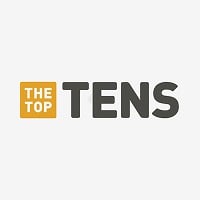 WordGirl is an American children's animated television series produced by the Soup2Nuts animation unit of Scholastic Entertainment for PBS Kids.
I adding her on the list because my T.V. station still airs it
18
Teletubbies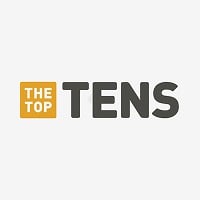 Teletubbies is a British pre-school children's television series created by Ragdoll Productions' Anne Wood CBE and Andrew Davenport, who wrote each of the show's 365 episodes. It is owned by Canadian Studio WildBrain, which is the largest independent Children's and Adolescent's Film Studio
It's the creators of Bill and Bens the flowerpot men fault for the way Teletubbies speak.
Bill and Ben the flowerpot men first aired in 1952.
Bill and Ben spoke a language called Oddle Poddle.
They would often say "Flobabdob"
There was also a plant called Weed and they way they would say bye to it would be "Babap Ickle Weed" and Weed would say "Weeed"
BAdd New Item
Related Lists

Top 10 Lamest Kids Shows

Lamest Disney Shows of All Time

Lamest TV Series Some People Actually Watched

Top Ten Lamest Mario Boss Battles of All Time

Top Ten Lamest Logos
List Stats
18 listings
2 years, 263 days old

Top Remixes
1. Splash and Bubbles
2. Peg + Cat
3. Super Why

ReadyJetGoLover2017
Error Reporting
See a factual error in these listings? Report it
here
.