Lamest TV Series Some People Actually Watched
heather
The Contenders: Page 2
21
Fred: The Show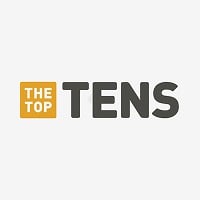 Fred: The Show is an American television series, created by Lucas Cruikshank that originally aired on Nickelodeon, in the United States from January 16 to August 3, 2012 .
Fred: The Show needs to be way higher, it sucked and everyone HATED it.
22
That's So Raven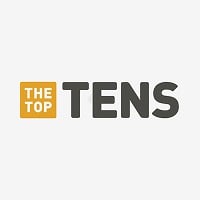 That's So Raven is an American supernatural teen sitcom television series. It debuted on the Disney Channel on January 17, 2003, and ended its run on November 10, 2007. The show had a spin-off series, Cory in the House. The series was nominated in 2005 and 2007 for Emmy Awards for Outstanding Children's ...read more.
This happened to be one of the best Disney shows ever so, SHUT THE HELL UP YOUR ANNOYING ASS HATERS!
The stuff she does is not even realistic and I hate the way she acts a lot of the time. It's just stupid!
This show stinks! Raven is so annoying and weird... It creeps me out
This show ruined T.V. for me
V 2 Comments
23
Kickin' It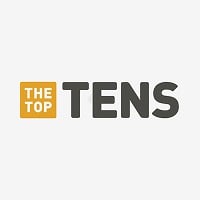 Kickin' It is an American martial arts-inspired comedy television series that originally aired on Disney XD from June 13, 2011 to March 25, 2015. Created and executive produced by Jim O'Doherty, the series is rated TV-Y7 and follows the karate instructor at an under-performing martial arts academy, ...read more.
Where to begin with this show?
I really don't like Kickin' It. It's so stupid. Also I dislike Jack's hair. - Anonymousxcxc
People liked it back in the day... of 2011 - EliHbk
JUST GET OUTTA HERE
24
The Big Bang Theory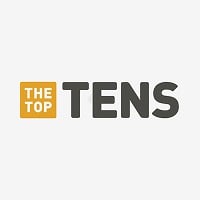 The Big Bang Theory is an American sitcom created by Chuck Lorre and Bill Prady, both of whom serve as executive producers on the series, along with Steven Molaro, and also some wasted guest stars from time to time.
I used to like the show, but it got boring because it's so repetitive. you can start watching it from any season but if you watch it for more than 2 years it will start getting boring
Try watching it without laugh tracks
You guys are lame dumbasses who think this show isn't funny BECAUSE you don't get the jokes because you r too dumb for the quality of this show and their comedy... It's a legendary show,... Always will be... Respect
Anti Christian I've heard, so I'm not watching ever - EliHbk
V 5 Comments
25
Winx Club

-Bloom, the fairy of dragon fart.
-Stella, the fairy of eww and gross.
-Flora, the fairy of toxic waste.
-Tecna, the fairy of dumb.
-Aisha, the fairy of pee.
-Roxy, the fairy of animal cruelty.
We don't watch girly shows, so cancel this trash for us!
I'm female and I cannot stand girly shows. I'd rather watch Avatar: The Last Airbender and Gravity Falls. - Anonymousxcxc
It's not a good example for little girls because of what the characters wear. Terrible example... - TheAlbinoWolf
I'm a girl and I think that Winx Club sucks. - Anonymousxcxc
STOP TRYING TO MAKE THIS SHOW ANIME, YOU CAN'T DESIGN ANIME!
V 2 Comments
26
So Random!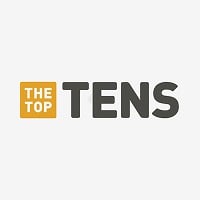 So Random! is an American Disney Channel sketch comedy series that premiered on June 5, 2011. It was announced as an independent series after Demi Lovato left the parent series, Sonny with a Chance.
27
Big Time Rush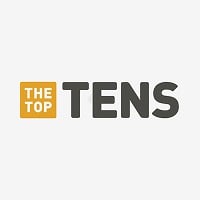 Big Time Rush is an American television series that originally aired on Nickelodeon from November 28, 2009 until July 25, 2013. It was created by Scott Fellows (also the creator of Ned's Declassified School Survival Guide and Johnny Test and the head writer of The Fairly OddParents)
I would've picked Hanna Montana but a lot of people hate so it doesn't fit the title but lots of people love big time rush and it's sucks it is a disgrace to teen nick it seems like the only good shows on nick now are icarly, victorious, drake and Josh reruns, and old spongebob reruns from 2002 and 2003 this is one of the crappiest shows on nick
This is the worst show ever!
It makes Hannah Montana look like I love Lucy!
I can't believe people actually like this garbage!
These people can't sing and arn't even good looking, and just suck. The show is pointless and stupid. It isn't even funny at all. It should be cancelled immediatly
CRAP
V 2 Comments
28
Will & Grace
Maybe ok if you are homosexual but otherwise one of the stupids show ever. Lame homosexual jokes about their problems isn't fun for straight people.
29
Family Guy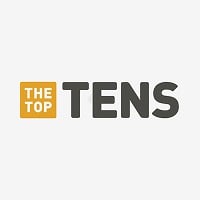 Family Guy is an American adult animated sitcom created by Seth MacFarlane for the Fox Broadcasting Company. The series centers on the Griffins, a family consisting of parents Peter (Idiotic Dad) and Lois (Nagging Wife), their children Meg (Socially Awkward Daughter) Chris (Idiotic Son), and Stewie ...read more.
Cheep rip off with stupid jokes - South park confirms it on "Cartoons war" episodes 1 and 2 - chirkoman
Terrible ripoff of the Simpson's - Ihateschool
30
Here Comes Honey Boo Boo
This show was gross, disgusting and nothing more but just an hour of a family doing stereotypical southern things.
Purely disgusting its like watching fat animals in a cage and it makes you thankful not to be them
Here Comes Honey Boo Boo needs to be number 1.
Honey Boo Boo is not bad, blame her drunk mother for making her do these stuff
V 3 Comments
31
Dora the Explorer
Actually watch this show at the age of 12 and try to give it a chance. It will kill you. - Pikachulover1
I just want to slap Dora in her face
It is number 53 I think people might like it then - toy
Rrrrghh! People watch her crap. I hated it when I was four and I hate it now. Dora is that bad. - Anonymousxcxc
V 4 Comments
32
Bucket & Skinner's Epic Adventures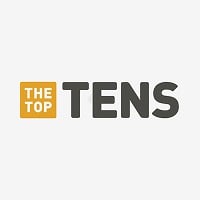 Bucket & Skinner's Epic Adventures is an American teen sitcom that premiered on Nickelodeon on July 1, 2011.
33 MAD
34
South Park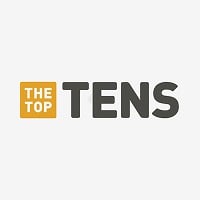 South Park is an American adult animated sitcom created by Trey Parker and Matt Stone for the Comedy Central television network. The show is about four boys, who are Stan Marsh, Kyle Broflovski, Eric Cartman, and Kenny McCormick, and their adventures in South Park, Colorado.
It might be bad but family guy is so much worse - Ihateschool
Most offensive show ever with completely shallow humor. If anything creative ever comes out of that show I'll be shocked.
I HATE IT! Could we please kill this series!? And yes I have seen an episode and yes I hated the episode and I just can't get this damn stupid episode out of my head. I hate this series! - SeriesLover
In my opinion, I HATE THIS STUPID SHOW - JaysTop10List
35
The Nanny
Seems this show was made for Jewish and only Jewish people.
V 1 Comment
36
The Wiggles
I don't get why it was so popular, some kids I knew loved it so much and I said that I hated it and they said I was crazy. The show is crazy! Hannah Montana is a bad show too, and how could they not realize Hannah Montana is just Miley Cyrus in a wig? Back to The Wiggles, I don't think it's entertaining or it has a good message
Get outta here, this is THE WORST!

I like the original but I hate the new ones Emma Simon and Lachy - Ihateschool
37
Beverly Hills 90210
How is this not top 10, this is one of the worst shows of all time
It used to be good at first, but then it had so many stereotypes! It was better when Shannen Doherty was in it.
this show makes me sick to my stomach - Chris-1
Spoiled brats ( with so many problems [? ] ). Really, who cares?
V 2 Comments
38
Mighty Morphin Power Rangers
Poorly titled episodes, bad acting, how can it NOT be lame?
Anyone who put this on the list is moronic, it was a big hit. - nelsonerico6
V 1 Comment
39
Full House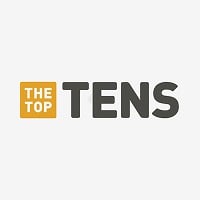 Full House is an American sitcom created by Jeff Franklin for ABC. The show chronicles a widowed father, Danny Tanner, who enlists his best friend and brother-in-law to help raise his three daughters.
I hate this show with my whole being. The writers suck. It reminded me of a toy commercial where people are all ooh and ahh and smiling all the time and looking cute. And it launched Mary Kate and Ashley into the world, puke. But somehow as inane and useless as the show is there are tons of people who watched it and now they want their children to watch it. The evil lives on.
I agree with everything on here BUT lost, and family guy. But this show... Biggest waste of time, money ( I never bought it myself) and why why why would any one care about any one who is on this show? I mean Bob saget-AFHV ooh wow, the olson twins-Cocain, The other 2 guys-Who knows? the one girl-Meth, the other-? MY POINT HAS BEEN MADE - Schwanie3
Everyone is to nice
This show is great. What's it doing on a list of lamest T.V. series? - ModernSpongeBobSucks
V 3 Comments
40
Laguna Beach
Ew. Obviously scriped and fake. "There's so much drama" my ass.
. . . if only I had some idea what they were having conversations about. . . - cobber218
A show to enlist total broads to carry the concept of "arrogant blonds" to a whole new level!
it's so stupid, I hate it! - jwileson
V 1 Comment
PSearch List
Recommended Lists
Related Lists

Top Ten Lamest Cartoon Shows People Actually Watched

Top Ten Lamest Songs People Actually Listen To

Top Ten People In the Godfather Series
Top 10 Best Sci-Fi/Fantasy Series for Young People
List StatsUpdated 19 Aug 2017
5,000 votes
207 listings
11 years, 276 days old

Top Remixes (21)

1. Sanjay and Craig
2. Marvin Marvin
3. AwesomenessTV
Disney1994

1. Jersey Shore
2. Big Time Rush
3. Barney & Friends
jaketrent

1. The Modifyers
2. SuperNoobs
3. Sidekick
ChatNoirFan18
View All 21
Posts
Error Reporting
See a factual error in these listings? Report it
here
.