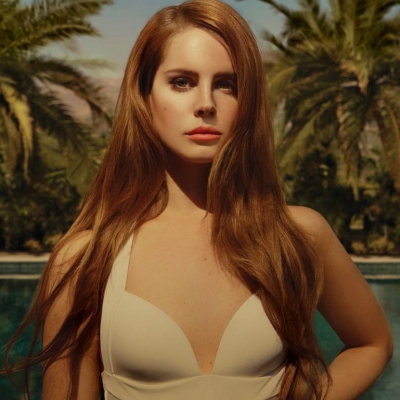 19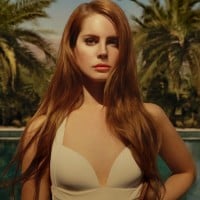 +
Lana Del Rey
Lana Del Rey is a California based singer, songwriter, and model who currently resides in Malibu, California. She was born under the name Elizabeth Woolridge Grant to entrepreneur Robert England Jr. and Patricia Ann Hill in rural Lake Placid, New York on June 21, 1985. She has two siblings, Chuck and Charlie. She attended a catholic elementary school and was sent to a boarding school at age 15 to deal with her alcohol abuse. After high school she lived with her aunt and uncle in New Jersey for a year where her uncle taught her how to play guitar and performed in various nightclubs under the pseudonyms Lizzy Grant, Sparkle Jumprope Queen, and May Jailer. She later attended Fordham University and majored in metaphysics. She lived in Brooklyn for years after and competed in the Williamsburg Songwriting Contest where she met a rep for 5 Points Records and signed a $10,000 deal while still a senior at Fordham University.
She released her first three track E.P. in October of 2008 titled "KILL KILL" and later released her debut album. Lana Del Ray A.K.A Lizzy Grant, was released in 2010 but was later withdrawn from iTunes after a short period. She then dissolved her 5 Points contract shortly after and came up with her name 'Lana Del Rey' which she said sounded "gorgeous coming off the tip of the tongue". She signed to Stranger Records and released the single Video Games, which is still one of her most popular to date. She uploaded the video to the track, which included vintage clips of kids skateboarding, aerial shots of New York, spliced in with footage of Del Rey seductively singing into a webcam. The video went viral and caused Del Rey to announce the release of her album under the label, Interscope.
Born to Die was released on January 31st 2012. In spite of receiving mixed reviews it has gone on to sell 9,000,000 albums to date and scored her her first first top 10 single in the U.S. with Summertime Sadness at #6. She released her E.P. 'Paradise' at the end of 2012 which gained her her first two Grammy nominations. in the summer of 2014 released her second album, Ultraviolence, which was received with critical and commercial acclaim, debuting at #1 on the Billboard 200.
In early 2015 she announced she was already working on her new album titled, Honeymoon. She released it in September of 2015 with an amazing critical and commercial response.
She has been known for her melancholy voice and nostalgic lyrics, much of which make references to 1950's and 1960's American culture. She has been dubbed the anti-gaga, torch singer of the internet era, and a gangsta' Nancy Sinatra. She cites Kurt Cobain, Frank Sinatra, Eminem, Janis Joplin, The Beach Boys, Allen Ginsberg, Walt Whitman, Elvis Presley, Nina Simone, Amy Winehouse, and Lou Reed as some of her major influences. Her tragic tales of romance and sultry image have catapulted her into being one of this decade's most popular musicians.
Lists Featuring Lana Del Rey
Related Lists