Top Ten Greatest Lead Guitarists In Rock Bands
The Top Ten
1
Jimmy Page - Led Zeppelin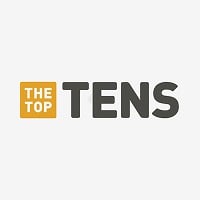 James Patrick Page is an English musician, songwriter, and record producer who achieved international success as the guitarist and founder of the rock band Led Zeppelin.
Eddie Van Halen is jimmies second evolution. More technical and advanced but jimmy pages songwriting skills and guitar skills as a 1 man guitar army remains the most distinctive in classic rock. I understand eddie being 1 but jimmy is 1
Jimmy Page literally defined the definition of a lead guitarist. Showing his guitar skills perfectly alongside Robert Plant's vocals in songs such as Stairway To Heaven, Dazed and Confused, Whole Lotta Love, and Kashmir. - Draco
Extremely overrated, not at all technical compared to many people on this list, his songs and riffs are mostly ripoffs, and so on. - Metal_Treasure
Zeppelni might not be as mainstream as Guns N' Roses or Metallica, but if you know them you will see that Jimmy Page is better than Slash and the Metallica guy combined. Up to Presence, Zeppelin didn't have 1 bad song. And his riffs are simply mind blowing.
2
Slash - Guns N' Roses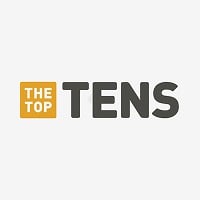 Saul Hudson, known professionally as Slash, is a British-American musician and songwriter. He is best known as the lead guitarist of the American hard rock band Guns N' Roses, with whom he achieved worldwide success in the late 1980s and early 1990s.
That first comment is a lie slash is where he deserves to be jimmy page 1st I can see why Jimmy Page And Slash Are riff machines and slash knows how to play a guitar and where is Angus young 8th is where he should be. Eddie Van Halen slash jimmy page Jimi Hendrix and Angus young changed rock n roll. come on Thunderstruck is a monster riff and sweet child o mine
I love all kinds of guitar work. But nobody puts their heart into their playing like Slash. You know exactly how he feels by his solos. I felt the meaning of november rain more in his solo then Axl using his words.
Slash is a great guitarist but extremely overrated. As far as mainstream rock goes he's an all time great but I voted Marty Friedman above him. Go outside the box and check out Tosin Abasi of Animals as Leaders.
Slash's god-like guitar skills and Axl Roses's energetic vocals were a match made in rock and roll heaven. Slash was the driving punch in the matter, showing his technique's and skills in songs such as Welcome To The Jungle, November Rain, Paradise City, and my personal favorite Sweet Child O' Mine. - Draco
3
Eddie Van Halen - Van Halen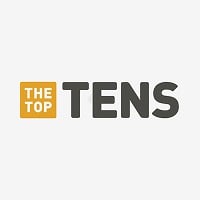 Edward Lodewijk "Eddie" Van Halen is a Dutch-American musician, songwriter and producer. He is best known as the lead guitarist, occasional keyboardist and co-founder of the hard rock band Van Halen.
Unstoppable. I respect Slash and Jimmy Page, but they got nothing on Eddie's solos. Eruption, Spanish Fly, Cathedral... they got nothing. EDDIE RULES!
Arguably the greatest guitarist in hard rock history, Eddie Van Halen was the force that drove Van Halen into decade - defining success with songs such as Panama, Jump, Eruption, and Hot for Teacher. - Draco
Listen to Eruption and basically any other song by Van Halen and you will feel compelled to vote for Eddie Van Halen. - Mets
Good thing you said "arguably". There are 6 or 7 contenders listed here with a legitimate argument for the top spot.
4
Jimi Hendrix - The Jimi Hendrix Experience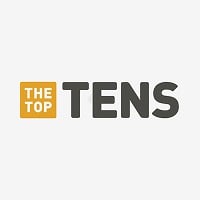 Jimi Hendrix (born November 27, 1942 - September 18, 1970) was an American rock guitarist, singer, and songwriter . Although his mainstream career spanned only four years, he is widely regarded as one of the most influential electric guitarists in the history of popular music, and one of the most celebrated ...read more.
Hendrix wrote the book on how to play the rock guitar. Just listen to the song "Machine Gun". It's a ten minute long song in which he goes entirely improvised and makes some of the greatest fills ever heard. Don't get me wrong, the whole page here is full of legendary guitarists. But Hendrix laid the foundation everyone else built upon.
Hendrix was the best guitarist on earth ever. There is no question about it. He could make a guitar talk and come alive. The sounds that he could get from a guitar was unbelievable - more so at the time when he used to play. We must judge him in comparison with others of his time. The greatest guitarist ever. That's it.
Jimi?
5
David Gilmour - Pink Floyd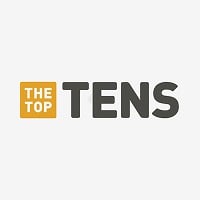 David Jon Gilmour is an English singer, songwriter, composer, multi-instrumentalist, and record producer. He joined the progressive rock band Pink Floyd as guitarist and co-lead vocalist in 1968.
Packed a punch with his psychedelic rock guitar flavor in songs such as Comfortably Numb, Another Brick In The Wall Part II, Money, and Wish You Were Here, he transformed Pink Floyd into one of the greatest bands of all time. - Draco
According to me Sir "David Gilmour" the legend should be in no. 1 because his music change my life
Should definitely be in the top 3, along with Jimmy and Slash.
The real guitar legend
6
Mark Knopfler - Dire Straits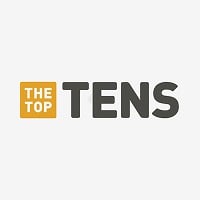 Mark Freuder Knopfler is a British singer, songwriter, guitarist, record producer and film score composer. He is best known for being the frontman of the British band Dire Straits.
He should be number 1
7
Brian May - Queen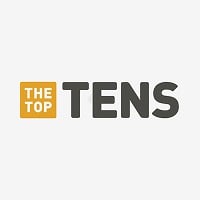 Brian Harold May is an English musician, singer, songwriter and astrophysicist, best known as the lead guitarist of the rock band Queen.
Brian is an exceptional guitarist. His skill only matched by the likes of Hendrix but has also got great songwriting ability (we will rock you, hammer to fall, now I'm here, Brighton rock, who wants to live forever, I want it all, the show must go on). Solos on bohemian rhapsody, somebody to love, Brighton rock, we will rock you to name a few have to put him up there as an innovative, creative and downright amazing musician, scientist AND engineer ( he built his amazing red special guitar with his dad). Quite underrated in my view.
Brian May played solos that you actually wanted to listen to, unlike some other guitarists of the day who were considered better guitarists, but their solos were just endless noodling that went nowhere. His tone, his chops, his stage persona -- Brian sets the bar for what a rock guitarist should be.
Even tough Freddie Mercury was the literal power of the band, Brian May was a force to be reckoned with, creating some of the greatest guitar symphonies ever. This is showcased in songs such as Bohemian Rhapsody, Killer Queen, Somebody To Love, and We Will Rock You. - Draco
He's not the most technically skilled. But--much like George Harrison--Brian had a knack for creating melodic solos and fills that propelled a song forward, rather than making the listener yawn. - PetSounds
8
Pete Townshend - The Who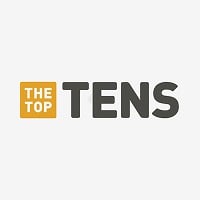 Peter Dennis Blandford "Pete" Townshend is an English musician, singer, songwriter, and multi-instrumentalist, best known as the lead guitarist and songwriter for the rock band The Who.
Inventor of power chords and heavy riffs,legend.
9
Eric Clapton - Cream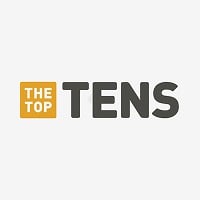 Eric Patrick Clapton is an English rock and blues guitarist, singer and songwriter. He is the only three-time inductee to the Rock and Roll Hall of Fame: once as a solo artist and separately as a member of the Yardbirds and Cream. He has also been a member of Derek and the Dominos.
Just checking; which other of the fine guitarists listed here are also nicknamed "God"?
As the graffiti in London alleyways read: "Clapton IS God"
Invented the rock guitar solo.
I also would like to know! This site is a BS
10
Kirk Hammett - Metallica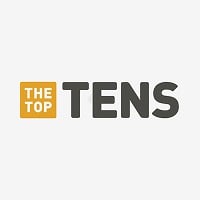 Kirk Lee Hammett is the lead guitarist and songwriter for the heavy metal band Metallica and has been a member of the band since 1983. Before joining Metallica he formed and named the band Exodus.
Hammett is a true influence for many rock, metal and thrash metal bands. His guitar solos have inspired many guitarists (including me), just listen to songs like Creeping Death, Fade to Black, One, The Unforgiven, Master of Puppets, For Whom The Bell Tolls, Ride The Lightning, and you will know he is underrated for this list, because in my opinion he should be #1
The definitive guitarist of heavy metal, he was the art behind the masterpiece for this amazing band. With tracks like Master Of Puppets, Enter Sandman, Nothing Else Matters, and One, he is just in simpler words, a great guitarist. - Draco
No. He is overrated. Alright, I admit Jimmy Page is overrated. But not more than him. At least his solos sound different. - zxm
Take away his wah pedal and what is he? - MetalPope
The Newcomers
?
Adrian Smith - Iron Maiden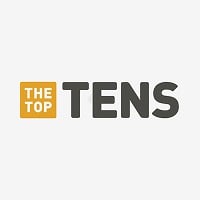 Adrian Frederick "H" Smith is an English guitarist, best known as a member of Iron Maiden, for whom he writes songs and performs live backing vocals on some tracks.
The Contenders
11
Angus Young - AC/DC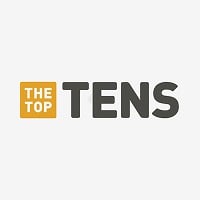 Angus McKinnon Young is an Australian guitarist of Scottish origin, best known as the co-founder, lead guitarist, songwriter and sole constant member of the Australian hard rock band AC/DC. When performing live he does his own version of Chuck Berry's "duck walk" and has also spun on his side while ...read more.
Monster riffs...Changed the world.
Greatest riffs ever written.
Awesome! should be higher though.
WHY ISN'T HE HIGHER!
12
Richie Sambora - Bon Jovi
This man is a guitar god. Listen to Dry County or Lay Your Hands on Me. - benhos
Amazing guitar talent is what Richie Sambora is all about. With songs such as Livin' On A Prayer, Bad Medicine, You Give Love A Bad Name, and Bed Of Roses, no wonder he is on this list. - Draco
Too bad he left - bobbythebrony
Richie is just a legend, it's no wonder he's nicknamed the king of swing. Just listen to Dry County, wanted dead or alive, living on a prayer, Keep the faith and many more. Richie is better than any jimmy page I've ever seen.
13
Randy Rhoads - Ozzy Osbourne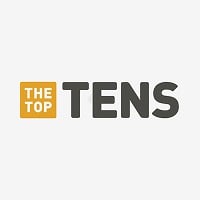 Randall William "Randy" Rhoads was an American heavy metal guitarist who played with Ozzy Osbourne and Quiet Riot. He was killed in a plane crash.
14
Ritchie Blackmore - Deep Purple, Rainbow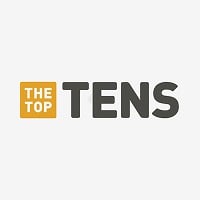 Richard Hugh "Ritchie" Blackmore is an English guitarist and songwriter, best known for his work in the hard rock/metal bands Deep Purple and Rainbow. He was ranked number 16 on Guitar World's "100 Greatest Metal Guitarists of All Time" in 2004, and number 50 in Rolling Stone magazine's list of the ...read more.
Ritchie has more memorable solos than any other guitarist and on that alone makes him #1!
Carlos Santana is great and all...but who in the world put him above THE Richie Blackmore?!
Rainbow - A Light In the Black, Stargazer, Death Alley Driver, Gates of Babylon
Deep Purple - Highway Star, Child In Time (live Made In Japan), Child In Time, Pictures of Home (2 solos), Burn - Metal_Treasure
Get him in the top 10! - Userguy44
15
Synyster Gates - Avenged Sevenfold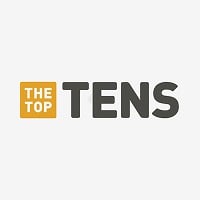 Brian Elwin Haner, Jr., better known by his stage name Synyster Gates or simply Syn, is an American musician, best known for being the lead guitarist and backing vocalist of the band Avenged Sevenfold.
Synyster gates is my idol and should be higher than 10 his solos always cheer me up he is also an amazing funny and talented man VOTE SYN GATES
Synyster Gates deserves to be in the top 3 or 5 his solos are so awesome that you just get mind blown that someone is able to do solos like that
He's just...amazingly talented. he plays clean and fast and I don't understand why he isn't on the list
I believe one of the best hopefully a good album coming up with new drummer! Rock n roll needs it!
16
Carlos Santana - Santana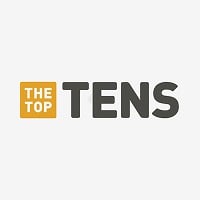 Carlos Santana is a Mexican and American musician who first became famous in the late 1960s and early 1970s with his band, Santana, which pioneered a fusion of rock and Latin American jazz.
This man is a bomb of guitar talent and energy, defining the genre of Latin rock with his crazy guitar solo's from the old day's too the early 2000's. With examples including Smooth, Black Magic Women, Maria, Maria, and Just Feel Better. - Draco
17
Marty Friedman - Megadeth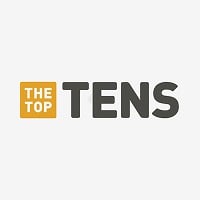 Martin Adam "Marty" Friedman is an American guitarist, known for his tenure as the lead guitarist for heavy metal band Megadeth which spanned nearly the full decade of the 1990s, as well as Cacophony alongside Jason Becker until 1989. Friedman has resided in Tokyo, Japan since 2003, where he has hosted ...read more.
Check out his solo to Tornado Of Souls and shut up. - Metal_Treasure
His versatility is uncanny, i.e. stretches from metal heaven to pop hell.
18
George Harrison - Beatles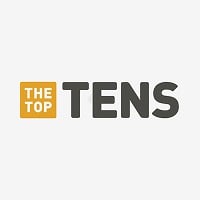 George Harrison (1943 - 2001) was an English guitarist, singer, songwriter, and music and film producer who achieved international fame as the lead guitarist of the Beatles.
Great guitarist. Love his style. I think he is totally underrated, Just listen to the guitars on She Said She Said, I Feel Fine, I Want You... Amazing!
Like everything else he did, George's playing style was understated. His solos are melodic and quick. - PetSounds
Lead guitar for The Beatles...enough said!
His minimalist technique is misunderstood to this day. His singular job was to play the phenomenal Lennon/McCartney compositions [the greatest in pop/rock history], and let the songs speak for themselves. After exposure to that genius, he began his own HOF composing career, but had learned well from the greatest.
19
Tony Iommi - Black Sabbath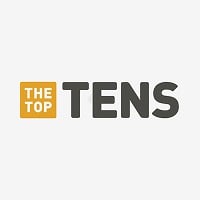 Anthony Frank "Tony" Iommi is an English guitarist, songwriter and producer. Best known as lead guitarist and founding member of the pioneering heavy metal band Black Sabbath, he has been the band's sole continual member and primary composer. At age 17, he accidentally lost the fingertips of his middle ...read more.
Tony Iommi created a sound that would effect heavy metal greatly(in a good way). With songs such as Paranoid, Iron Man, War Pigs, and The Wizard he made Black Sabbath a staple in heavy metal. - Draco
He's kind of low in the ranking
Over rated.
20
Duane Allman - The Allman Brother's Band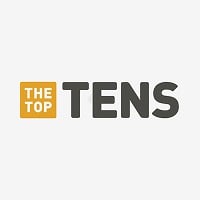 Howard Duane Allman was an American guitarist, session musician, and co-founder and leader of the Allman Brothers Band until his death in a motorcycle crash in 1971, when he was 24 years old.
Way to low in the list!
Duane Allman was an great all- around player in rock, and an greater guitarists. With songs such as Midnight Rider and Whipping Post, and a big part in the creation of the legendary Derek and the Dominoes song Layla, he is in part one of the greatest in rock history. R.I.P. Duane Allman - Draco
21
Dimebag Darrell - Pantera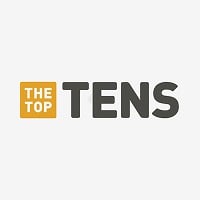 Darrell Lance Abbott, also known as Diamond Darrell and Dimebag Darrell, was an American guitarist and songwriter best known as a founding member of two bands, Pantera and Damageplan, alongside his brother, Vinnie Paul. Abbott died in 2004 after he was shot by a mentally unstable fan.
Lord of groove metal
22
Jeff Loomis - Arch Enemy, Nevermore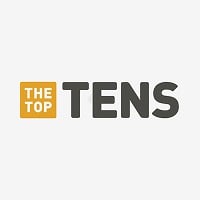 Jeff Loomis is an American musician, best known for his role as lead guitarist in the progressive metal band Nevermore and death metal band Arch Enemy.
23
Yngwie Malmsteen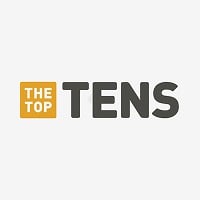 Yngwie Johan Malmsteen is a Swedish guitarist, songwriter and bandleader who was born on June 30th, 1963, in Stockholm, Sweden. He was known for his neoclassical metal playing style back in the 1980s.
His solo to Rising Force is a shredding masterpiece. - Metal_Treasure
Damn he is fast
24
Jeff Waters - Annihilator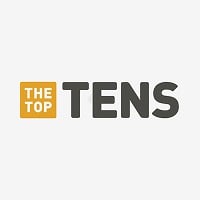 Jeff Waters (born February 13, 1966) is a Canadian metal musician and founder of the metal band Annihilator. He's best known as the guitarist for Annihilator, appreciated for his fast riffs and solos. Waters is also the primary songwriter in the band. Very often he has taken on the role of lead singer, ...read more.
His skills are incredible. Try:
Schizos (Are Never Alone) Parts I & II
Alison Hell
The Trend - Metal_Treasure
25
Jeff Beck - The Yardbirds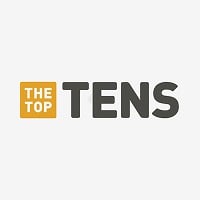 Geoffrey Arnold "Jeff" Beck is an English rock guitarist. He is one of the three noted guitarists to have played with The Yardbirds (the other two being Eric Clapton and Jimmy Page). Beck also formed The Jeff Beck Group and Beck, Bogert & Appice.
The best lead guitarist of them all
Beck, Page, and Clapton in one band? WOW! - PetSounds
Sso sad that the 12-year olds who frequent TTT have no idea of his greatness, or even who he is.
26
Joe Perry - Aerosmith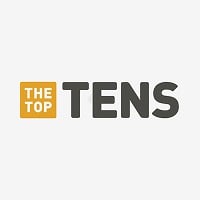 Anthony Joseph "Joe" Perry is the lead guitarist, backing and occasional lead vocalist, and contributing songwriter for the American rock band Aerosmith.
27
Dan Donegan - Disturbed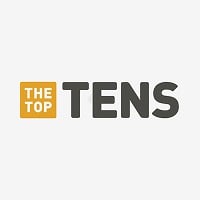 Dan Donegan is an American musician and guitarist for heavy metal band Disturbed. Donegan began playing guitar as a teenager and eventually formed a band called Vandal, which was an 1980s-style hair band.
28
Lindsey Buckingham - Fleetwood Mac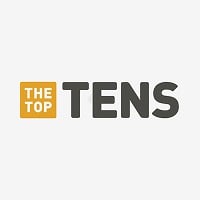 Lindsey Adams Buckingham is an American musician, singer, songwriter, and producer, best known as lead guitarist and one of the vocalists of the musical group Fleetwood Mac from 1975 to 1987, and then 1997 to the present day.
He's unreal - so underrated
29
Alexi Laiho - Children Of Bodom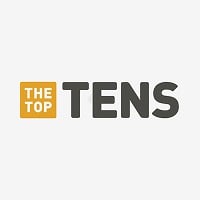 Alexi "Wildchild" Laiho is a Finnish guitarist, composer, and vocalist. He is best known as the lead guitarist, lead vocalist and founding member of the melodic death metal band Children of Bodom, and is also the guitarist for Sinergy, The Local Band and Kylähullut.
30
Neal Schon - Journey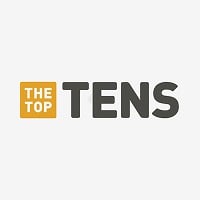 Neal Joseph Schon is an American rock guitarist, songwriter, and vocalist best known for his work with the bands Journey and Bad English. He is Journey's last original constant member, having participated in every album and tour to date.
31
Keith Richards - The Rolling Stones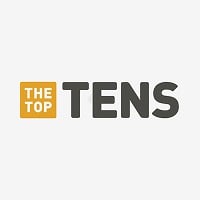 Keith Richards is an English musician—primarily a guitarist—singer, songwriter, best-selling memoirist, and founding member of the rock band The Rolling Stones.
How is he not top 5? he pretty much has the most famous riffs of all time
32
Mark Tremonti - Alter Bridge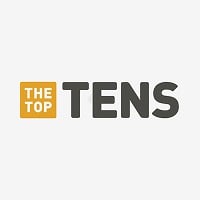 Mark Thomas Tremonti is an American musician, singer and songwriter, best known as the lead guitarist of the rock bands Creed and Alter Bridge.
33
Billie Joe Armstrong - Green Day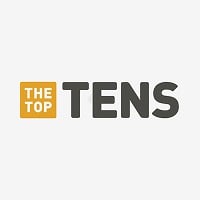 Billie Joe Armstrong is an American musician, singer, songwriter and actor who is best known as the lead vocalist, primary songwriter, and guitarist of the punk rock band Green Day, which he co-founded with Mike Dirnt.
Why isn't he 1sthes the best:-)
34
Dave Murray- Iron Maiden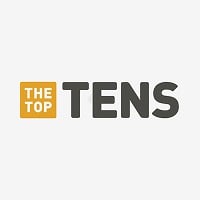 David Michael Murray is an English guitarist and songwriter best known as one of the earliest members of the British heavy metal band Iron Maiden.
How the hell is he not on here yet he is definitely one of the gods of guitar - Itckdos
He is Dave Murray one of the gods of Guitar
35
John Fogerty - Creedence Clearwater Revival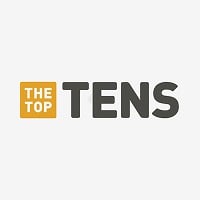 36
John Petrucci - Dream Theater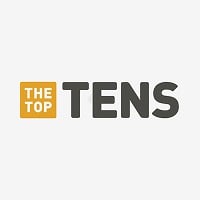 John Peter Petrucci is an American guitarist, composer and producer. He is best known as a founding member of the progressive metal band Dream Theater. Compared to his level of skill, John Petrucci is relatively unknown in the modern music industry.
John Petrucci will shred you to death!
Man..what the hack.This is not his placehe should be on top ten
37
Dave Mustaine - Megadeth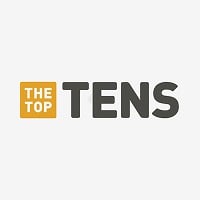 David Scott "Dave" Mustaine (born September 13, 1961) is an American musician, singer, songwriter, actor and author. Mustaine is best known as a pioneer in Thrash Metal, being the former lead guitarist of Metallica before his dismissal in 1983, leading to finding and becoming the front man of his own ...read more.
38
Matt Bellamy - Muse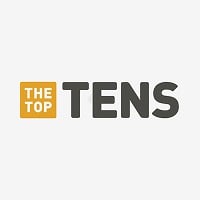 Matthew James "Matt" Bellamy is an English musician, singer, songwriter, multi-instrumentalist, and compose most famous for being the main vocalist in alternative rock band Muse.
Matt should be in a better position

also hear Citizen Erased

matt is not the fastest but is good an creative
Reply to a person who said "Listen to Reapers" : True! And Stockholm Syndrome too!
Listen to "Reapers" and you'll know why
39
Dave Davies - The Kinks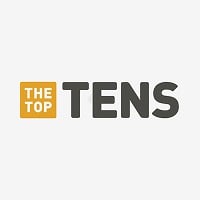 Totally Underrated. Deserve more recognition He is the Best!
and if you're looking for a proof just listen to any song by the Kinks.The Best Band Ever!
40
Jake Pitts - Black Veil Brides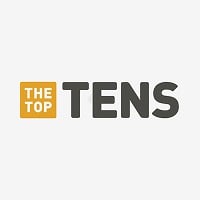 Jacob Mark "Jake" Pitts is an American musician and record producer best known as the lead guitarist of the rock band Black Veil Brides.
41
Ace Frehley - Kiss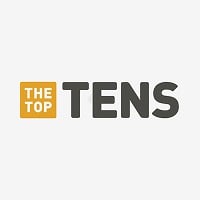 Paul Daniel "Ace" Frehley is an American musician, singer and songwriter best known as the former lead guitarist and founding member of the rock band Kiss.
The one, the only, the original string bender - the Spaceman! There are many imposters but only one Rock Soldier - Space Ace...oh, and maybe The Emperor - Richie Scarlet
He is the space Ace
42
Zakk Wylde - Ozzy Osbourne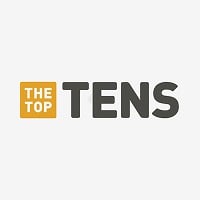 Zakk Wylde is an American musician, singer, songwriter, multi-instrumentalist and occasional actor who is best known as the former guitarist for Ozzy Osbourne, and founder of the heavy metal band Black Label Society.
43
Alex Lifeson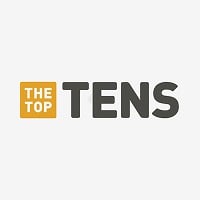 Aleksandar Živojinović, better known by his stage name Alex Lifeson, is a Canadian musician, best known as the guitarist of the Canadian rock band Rush.
44
Kurt Cobain - Nirvana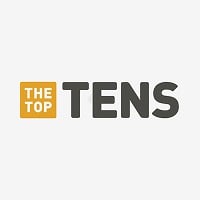 Kurt Cobain was born February 20, 1967, in Aberdeen, Washington. In 1987, he started the grunge band Nirvana, which became one of the most successful bands ever. He was a talented yet troubled grunge performer. Kurt Cobain became a rock legend in the 1990s with his band. He committed suicide at his ...read more.
45
Billy Gibbons - ZZ Top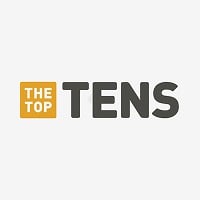 William Frederick "Billy" Gibbons is an American musician, singer, songwriter, producer, and actor, best known as the guitarist and lead vocalist of the American rock band ZZ Top.
46
Paul Stanley - Kiss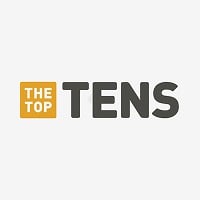 Stanley Bert Eisen, known professionally by his stage name Paul Stanley, is an American musician, singer, songwriter and painter best known for being the rhythm guitarist and co-lead singer of the rock band Kiss.
47 Jason White - Green Day
48
Roger McGuinn - The Byrds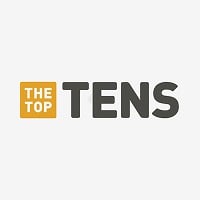 James Roger McGuinn known professionally as Roger McGuinn and previously as Jim McGuinn, is an American musician.
Hi "ringing Rickenbacker" is one of the most distinctive and beautiful sounds in all of rock music.
49
David Draiman - Disturbed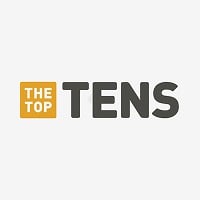 David Michael Draiman is an American songwriter and the vocalist for the band Disturbed as well as for the band Device.
50
Brandon Kern - Darkest Decent
Might not be the greatest but is way better than any of these mainstream pussies.
PSearch List