Top 10 Leaders of India
Whom do you think is the Most Loveable, Acceptable and Greatest Leader of India.
The Top Ten
1
Periyar E. V. Ramasamy
The person who dedicated his life for the humankind. The person who wish to make community of equal access, equal opportunity, equality in everything despite of caste, creed and gender. The person who denied his identity as a male, as an upper-caste born, as a rich and who worked completely for the downtrodden, women, oppressed castes. The person who thought beyond the boundaries of language, religion, race, country or anything. The person who completely loved the human community as a whole and the world.PERIYAR E.V.RAMASAMY
He is the one who makes the real humanity in the world. Until his voice comes out, all the good things were hidden behind the god... The imaginary story of Gods has ended his intellectual speech, He is the one who makes the country against the inequality, poor, stupid story etc. Periyar always Great
He is revolutionary. He is a feminist. He was against superstitious activities. He was for poor and suppressed people. I am proud to be his follower.
The prophet of the new age, the Socrates of South East Asia, father of social reform movement and arch enemy of ignorance, superstitions, meaningless customs and base manners
32 Comments
2
Narendra Modi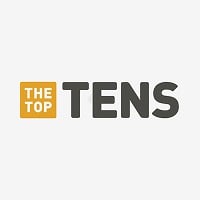 Narendra Damodardas Modi is the 15th and current Prime Minister of India, in office since 26 May 2014. A leader of the Bharatiya Janata Party, Modi was the Chief Minister of Gujarat from 2001 to 2014 and is the Member of Parliament from Varanasi.
He is leader of modern India, an emerging superpower. He is the only PM to be elected twice with full majority since the end of Nehru era. He is a popular and hardworking leader and the pioneer of bringing a great future for the country.
Go leader
Selfless, nationalist, patriotic, industrious and fearless leader. He is the only leader who can transform India.
He is really a joke - Madartist
7 Comments
3
B. R. Ambedkar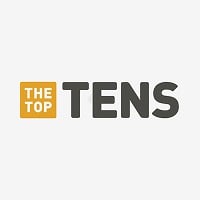 Bhimrao Ramji Ambedkar (14 April 1891 – 6 December 1956), popularly known as Babasaheb or B. R. Ambedkar, was an Indian jurist, economist, politician and social reformer who inspired the Dalit Buddhist movement and campaigned against social discrimination towards Untouchables (Dalits), while also ...read more.
The Man Who was greater than the God
Not only indian great man. Babasaheb is world leader
He is the best. He made sure that the foundation is good. The progress we see today of the Indian society is sheer result of the basic foundation in our constitution and the far sighted vision of Dr. Ambedkar. He envisioned that the inclusive India can only make a modern progressive nation. The day is not far that such a diversified India will become a superpower. His contribution to economics, social justice, water management, reserve bank, constitution and many more is second to none. No other leader can even come closer to him.
The world is great man
8 Comments
4
Vallabhbhai Patel
He was the greatest leader in the world
5
Jawaharlal Nehru
Architect of modern India
6
Kalaignar Karunanidhi
Great legend of India..
Longest serving political leader
He is a Great Leader.
He should be listed for this voting. Because not only he ruled Tamil Nadu for longest period but also he was the brain behind all the good developments of Tamil Nadu
6 Comments
7
Atal Bihari Vajpayee
Best pm in India
8
Arvind Kejriwal
He is really a nice male
Delhi education and health services very good..
The guy is real hero
Positive attitude
1 Comment
9
Indira Gandhi
She is known as Durga.
10
Mahatma Gandhi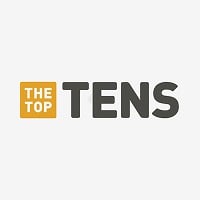 Mohandas Karamchand Gandhi was the preeminent leader of the Indian independence movement in British-ruled India.
Weaponless weapon
The Contenders
11
A. P. J. Abdul Kalam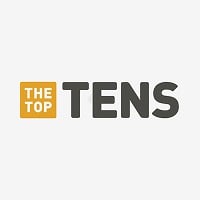 Avul Pakir Jainulabdeen "A. P. J." Abdul Kalam was the 11th President of India from 2002 to 2007. A career scientist turned politician, Kalam was born and raised in Rameswaram, Tamil Nadu, and studied physics and aerospace engineering.
I'm shoked that sir abdul kalam at 18th position. He deserved number 1
12
Subhas Chandra Bose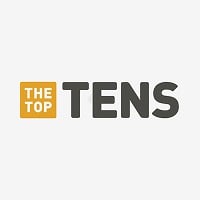 Subhas Chandra Bose, was an Indian nationalist whose defiant patriotism made him a hero in India, but whose attempt during World War II to rid India of British rule with the help of Nazi Germany and Imperial Japan left a troubled legacy.
Jisane aazadi dilayi woh 13 number par hai...wahh re mere bharat k sapooto
13 Anna Hazare
14
K. Kamaraj
First leader
15
Rajiv Gandhi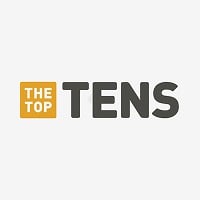 Rajiv Ratna Gandhi was the Prime Minister of India, serving from 1984 to 1989. He took office after the 1984 assassination of his mother, Prime Minister Indira Priyadarshini Gandhi, to become the youngest Indian Prime Minister at the age of 40.
The best among prime ministers. Improved our relations with European countries especially USA. Brought and boosted technology in india. Introduced panchayati raj and navodaya schools for rural kids. Did a lot for BPL people.
16 Bal Thackeray
17 Mamta Banerjee
18 Akhilesh Yadav UP
19
Anbumani Ramadoss
Young and good politician
20
Gopinath Munde
GREAT leader in india
Leader of all economical class of people.
Only Munde Saheb
They was very very largest politition and social worker in last 100 year. really I salute
3 Comments
21 Pinarayi Vijayan
22 Yogi Adityanath
23 Lalu Prasad Yadav
BAdd New Item
Related Lists

Top Ten Warrior Cats Clan Leaders

Top Ten Most Evil Leaders in History

Top Ten Pokemon Gym Leaders

Best Leaders of K-POP Groups

Most Influential Leaders of the 20th Century
List Stats
400 votes
23 listings
5 years, 171 days old

Error Reporting
See a factual error in these listings? Report it
here
.