Top Ten Least Funny Shows From Nick, Cartoon Network, and Disney Channel
The Contenders: Page 2
21
Gravity Falls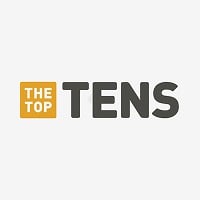 Gravity Falls is an American animated television series produced by Disney Television Animation that first aired on Disney Channel, and then on Disney XD from June 15, 2012 to February 15, 2016. The series follows the adventures of Dipper Pines and his twin sister Mabel in the fictional town of Gravity ...read more.
This show is the best thing that happened to Disney Channel! I bet the person who said it was lame is a fan of Sanjay and Craig!

Moral: No taste.
You are so ungrateful this show rocks
People can't understand shows with an actual story GO GRAVITY FALLS! - TheAlbinoWolf
YEP... ITS OFFICIAL. AWFUL LIST HERE. GRAVITY FALLS, GUMBALL, AND ADVENTURE TIME WORST THEN BREADWINNERS? SERIOUSLY? AWFUL LIST. IF YOU ARE WATCHING THIS TO DECIDE WHAT SHOWS TO WATCH... don't DO IT. It's A BAD IDEA. 3 GREAT SHOWS ARE ALL BEHIND THE TRUE DREADFUL SHOW. BREADWINNERS. - Jordan01
V 40 Comments
22
The Thundermans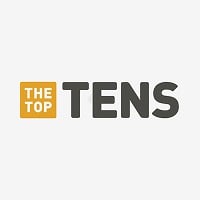 The Thundermans is an American tween sitcom created by Jed Springarn. The show first aired in 2013 and is still running as of 2016. This show is about a family of superheroes who have adjusted to living a normal suburban life.
My little brother watches this show and said that I had no sense of humor since I wasn't laughing at it. He expected me to say this is better than INVADER ZIM! He watches Stuck in the Middle. Let that sink in.
Um, really? A family of superheros really? Like that's gonna be a"hit show" once again, a piece of garbage hoping to be popular.
Even though people might hate The Thundermans, it's actually a pretty cool show. Maybe their jokes are lame but not all be winners. BUT! They won the Kids' Choice Award 2016 for best show category.
This has be The worst show I've ever seen. Terrible writing actors and o a - lovely2cats
V 15 Comments
23
Fish Hooks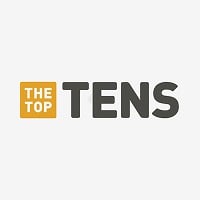 Fish Hooks is an American animated television series created by Noah Z. Jones which originally aired on Disney Channel from September 3, 2010 to April 4, 2014. Twenty-one episodes were ordered for the first season.
The show is terrible it's self, but the theme song is very fruity and annoying.
I realize, it's high school fishes. But it's voice acting is good, 38% of the jokes are okay, and it's slightly creative.
This show is cool I personally think it should be off this list
No. - UnlawfulMatron
V 6 Comments
24
So Random!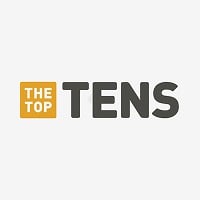 So Random! is an American Disney Channel sketch comedy series that premiered on June 5, 2011. It was announced as an independent series after Demi Lovato left the parent series, Sonny with a Chance.
It's basically Disney Channel's Version of MAD.
This show was so horrible, it only lasted for like a year. I'm so glad it went off air!
This show made no sense at all!
Amazing show. it shouldn't be on this list
V 3 Comments
25
Bucket & Skinner's Epic Adventures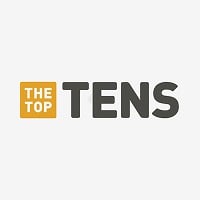 Bucket & Skinner's Epic Adventures is an American teen sitcom that premiered on Nickelodeon on July 1, 2011.
This show honestly just wasn't funny... AT ALL!
26
MAD
Am I the only one who likes MAD? It's a Guilty Pleasure! Yeah, some of it's Jokes Miss and the Toilet Humor is bad, but it makes hilarious 4th Wall Jokes like "Can't you believe people are watching this!? " when they made fun of Annoying Orange. See, if it went on Longer, it could've made fun of Uncle Grandpa, Teen Titans Go, or Breadwinners. Just give it a shot, you might like it! ;3
I swear... Why the hell does everybody likes this show?

Sucks,
They even made a scene that went AGAINST itself! What?
This show was okay to me. Not good, not bad, but okay. If there's nothing else on I would watch mad. Hate me if you want. - UnlawfulMatron
V 13 Comments
27
Henry Danger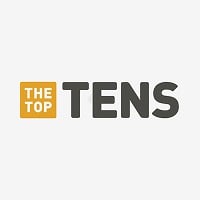 Henry Danger is an American superhero sitcom television series airing on Nickelodeon. The series was created by Dan Schneider and Dana Olsen. The series revolves around a 13-year-old boy who becomes the sidekick of a local superhero.
The show sucks! Flat out sucks! - steelers1979
I hate this show. I think the jokes are predictable, stupid and not funny
More stupid then the haunted Hathaway's
This show is outrageously funny
V 7 Comments
28
Avatar: The Last Airbender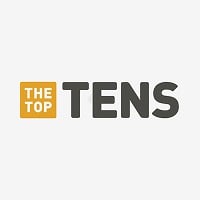 Avatar: The Last Airbender is an American animated television series that aired for three seasons on Nickelodeon from 2005 to 2008. Avatar: The Last Airbender is set in an Asiatic-like world in which some people are able to manipulate the classical elements by use of psychokinetic variants of Chinese ...read more.
What the heck? This show was hilarious! It had creative jokes and was way better than all of this list! - SheepBuggy
Guys seriously watch the Ember Island Players. That episode was pretty darn funny.
I never even watched a full episode of this show, but based on everything I know and heard about it, there is NO reason this should be on this list! THIS SHOW LOOKS AWESOME! And I haven't even watched it before!
Avatar:the last airbender redefined my childhood(in a good way)
V 12 Comments
29
The Haunted Hathaways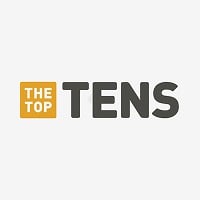 The Haunted Hathaways is a Nickelodeon sitcom television series that began airing on July 13, 2013 and ended on March 5, 2015. It tells the story of a single mother and her two daughters who move into a home occupied by three ghosts, a single father and his two sons.
One of the worst Nick shows ever!
This used to be my favorite T.V. show. But back in like 2013-2014./
IT IS NOT THAT BAD
Nicki Minaj wrote that comment. It's one of the best shows ever. I Was so proud of this list until you Nostalgiatards ruined it by adding The Haunted Hathaways, iCarly, The Legend of Korra, etc.
30
A.N.T. Farm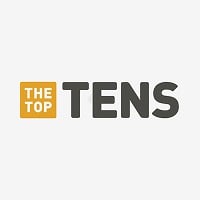 A.N.T. Farm is an American teen sitcom which originally aired on Disney Channel from May 6, 2011 to March 21, 2014. It first aired on May 6, 2011, as a special one-episode preview and continued as a regular series starting on June 17, 2011. After airing as the preview of the series, the pilot episode ...read more.
Crappy show that should be sent to heck. - Goatworlds
This show seriously sucks and I think it should be #1!
Worst show ever...
I hattte it
V 2 Comments
31
Sam & Cat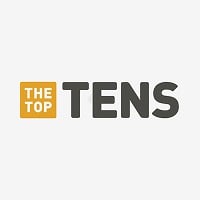 Sam & Cat is an American teen sitcom that originally aired from June 8, 2013, to July 17, 2014, on Nickelodeon. It is a crossover spin-off/sequel of both iCarly and Victorious.
Samantha Puckett meets Caterina Valentine, was not such a good idea, the new characters (Dice, Nona, and Goomer. ) are super annoying, and really? In the episode #twinfection, Cat sees a woman with her twin sons, so she offers to babysit them, ( I forgot why. ) so the woman says yes, who would do that? Let some random, ditzy, red headed, teenage girl, watch your kid (s)? Any way, who would let Sam watch your kids? She's super aggressive, and once she hid a baby In the bushes! And did you see how she saved that mans life? She and Cat, started jumping on his chest! All in all, I give this show : zero out of zero.
Not nearly as good as its sister shows
How do you edit a list?
STUPIDEST SHOW EVER. - kawaiitohru
V 7 Comments
32
Harvey Beaks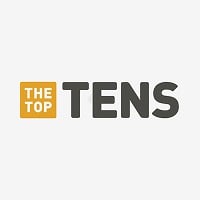 Harvey Beaks is an American animated television series created by C.H. Greenblatt for Nickelodeon. Originally announced to premiere on March 29, 2015, the series instead premiered on March 28, 2015 following the 2015 Kids' Choice Awards.
What the heck? Why is this on here? It's a very cute show - Yoshiarta123456789
33
Dog with a Blog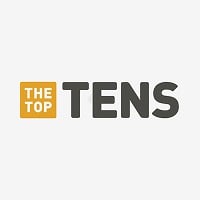 Dog with a Blog is an American television sitcom that premiered on Disney Channel on October 12, 2012, and ended on September 25, 2015. The series stars G Hannelius, Blake Michael, Francesca Capaldi, Stephen Full, Regan Burns, and Beth Littleford. The series was co-created by Michael B. Kaplan.
This show is crap - docreywashere
It was not funny and I don't know why I watched it but it was interesting to see the dog hide his secret for that long
I stopped watching this show way before it was thankfully canceled. The plots were ridiculous and the acting was cringeworthy. Jessie is still worse, though.
NO! - UnlawfulMatron
V 5 Comments
34
Bella and the Bulldogs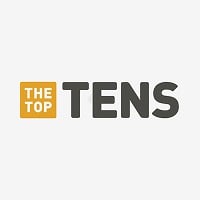 Bella and the Bulldogs revolves around Bella Dawson, a Middle School cheerleader who becomes quarterback for her football team . The series premiered on January 17, 2015 on Nickelodeon and is still running at time of publication .
I do not like this show.
I like this
This show needs to die
35
Nick Studio 10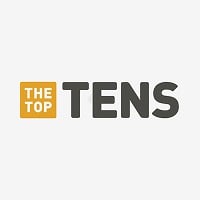 Their faces are ugly, Their acting is bad, and Their skits are unfunny.
Stop interrupting our shows!
36
Every Witch Way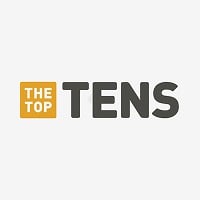 Every Witch Way is an American telenovela-formatted teen sitcom that originally aired on Nickelodeon from January 1, 2014, to July 30, 2015. It is the American version of the Nickelodeon Latin American show Grachi.
37
Phineas and Ferb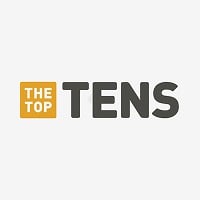 Phineas and Ferb is an American animated comedy-musical television series. Originally broadcast as a one-episode preview on August 17, 2007 and again previewed on September 28, 2007, the series officially premiered on February 1, 2008 and ended on June 12, 2015 on Disney Channel, and follows Phineas ...read more.
I did not vote for this. I just wanted to tell you that you are wrong, haters. This show is amazing. Sure, there may be no end to their summer, but that's what this show is about! The endless adventures of Phineas and Ferb as they try to find good interesting things to do over the never-ending summer, and the endless attempts of Cadence to bust her brothers.
It just keeps repeating and repeating and repeating! There's no end to their summer is it. I feel bad 4 candance because she's not lying its just that phineas and ferb do stupid things that can kill them and they're still laughing
I feel disgusted and ashamed of you people. This show was a masterpiece from Disney, and way better than those boring sitcoms they have.
Why is this on the list I love ❤️ this show it two boys that are enjoying summer with their creative invention
V 7 Comments
38
Nicky, Ricky, Dicky & Dawn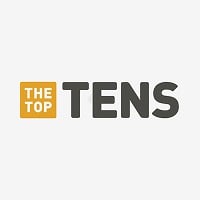 Nicky, Ricky, Dicky & Dawn is an American television sitcom produced by Nickelodeon. The series focuses on 10-year-old, later 11-year-old quadruplets Nicky, Ricky, Dicky, and Dawn Harper . They have nothing in common and often fight, but they must work together to solve everyday situations .
I do not like this show. Though I really don't like Dicky, first of all I can't stand the hair (it's too long for me, and normally I don't care about hair), Second I don't understand what kind of parents name their kid Dicky, Thirdly I don't like the stereotypical "cool" dumb kid personality, and Finally I don't understand why some of the character girl extras fall in love with him he's only like ten, and trust me I've seen anime that looks better, then again he's only ten.
I love this show.
Why put the word dick in this is like dick wolf the producer of law and order
39
Hannah Montana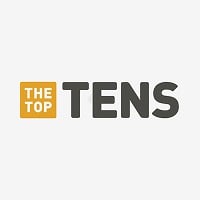 Hannah Montana, also known as Hannah Montana Forever for the fourth and final season, is an American musical comedy series created by Michael Poryes, Rich Correll, and Barry O'Brien which focused on Miley Stewart, a teenager living a double life as an average schoolgirl by day and a famous recording ...read more.
Oh my goodness who would want to watch this horrible show it's the worst it should be number 1 on the not good shows
I didn't like this show, though stop giving Miley hate just because her videos are inappropriate and portray her like a psychopath, though the way that she acts in those really isn't necessary to show to the world that you aren't Hannah Montana. - Anonymousxcxc
Who put this here it's one of the most funniest show. I personally love this show. Don't blame Miley for getting older, the show was really good on everything acting, funny and music.
The worst show ever! - kawaiitohru
I love this show how did it get higher than austin and ally.
V 1 Comment
40
Grojband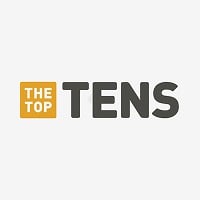 Grojband is a Canadian animated series developed by Fresh TV and distributed by FremantleMedia, Ltd and created by Todd Kauffman and Mark Thornton. ...read more.
It is THE worst ever. Terrible band that gets popular after reading SIS's diary! Get a life and write your own song!
Worst show ever why it sucks like carp
Who put this here?!? Grojband is the best abc3 show ever what is wrong wih you people
This show is underrated as HECK. - growlbunny
V 1 Comment
PSearch List
Recommended Lists
Related Lists

Top Ten Underrated Shows From Nick, Cartoon Network, Disney Channel, and the Hub

Best Shows from Nick, Cartoon Network, and Disney Channel

Top Ten Lamest Shows from Nick, Cartoon Network, and Disney Channel

Least Funny Shows from Disney Channel and Cartoon Network

Best Shows on Nick, Cartoon Network, Disney Channel, Discovery Family, Sprout, Smile of a Child, and PBS Kids of 2016
List Stats
1,000 votes
142 listings
3 years, 301 days old

Top Remixes (6)

1. Secret Mountain Fort Awesome
2. Sanjay and Craig
3. Teen Titans Go!

ModernSpongeBobSucks

1. Breadwinners
2. The Mighty B!
3. Rabbids Invasion

Bestbasebeast

1. Fanboy and Chum Chum
2. Adventure Time
3. Uncle Grandpa

htoutlaws2012
View All 6
Posts
Error Reporting
See a factual error in these listings? Report it
here
.