Top Ten Least Funny Shows From Nick, Cartoon Network, and Disney Channel
The Contenders: Page 4
61
Bucket & Skinner's Epic Adventures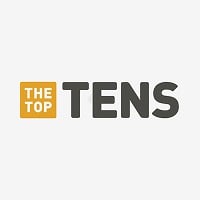 Bucket & Skinner's Epic Adventures is an American teen sitcom that premiered on Nickelodeon on July 1, 2011.
This show honestly just wasn't funny... AT ALL!
62
The Naked Brothers Band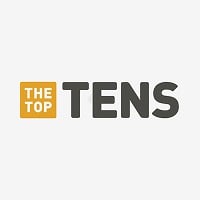 The Naked Brothers Band is an American children's television series created by Polly Draper for Nickelodeon.
This show actually wasn't all that bad!
The name says it all
From the sound of the name of this show it is offiveive and iniproite
63
Robot and Monster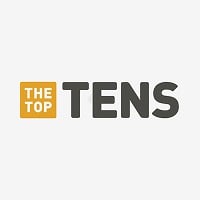 I have never watched it. But judging by the title it doesn't sound like it would be good on humor. - UnlawfulMatron
I hate you
64
Pair of Kings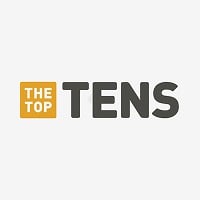 Pair of Kings is an American television sitcom that originally aired on the cable channel Disney XD from September 10, 2010 to February 18, 2013. The sitcom's target audience was teenagers.
Boomer and brady...you just couldn't hate them
This show is lame and boring! Disney sucks!
65
The Haunted Hathaways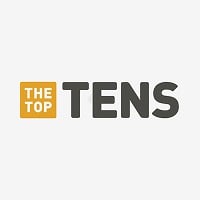 The Haunted Hathaways is a Nickelodeon sitcom television series that began airing on July 13, 2013 and ended on March 5, 2015. It tells the story of a single mother and her two daughters who move into a home occupied by three ghosts, a single father and his two sons.
One of the worst Nick shows ever!
This used to be my favorite T.V. show. But back in like 2013-2014./
IT IS NOT THAT BAD
Nicki Minaj wrote that comment. It's one of the best shows ever. I Was so proud of this list until you Nostalgiatards ruined it by adding The Haunted Hathaways, iCarly, The Legend of Korra, etc.
66
Wendell & Vinnie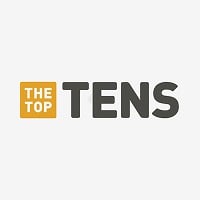 Wendell & Vinnie is an American sitcom television mini-series that premiered on Nickelodeon on February 16, 2013 and ran until September 22, 2013. The series stars Jerry Trainor and Buddy Handleson. The first official promo for the show was released on December 21, 2012.
Encourages kids to look at porn
Forgot about this show. Why is it higher than gravity falls again?
67
iCarly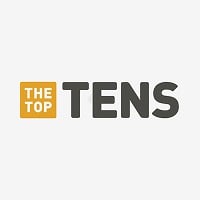 iCarly is an American teen sitcom that ran on Nickelodeon from September 8, 2007 until November 23, 2012. The series, created by Dan Schneider, focuses on teenager Carly Shay, who creates her own web show called iCarly with her best friends Sam Puckett and Freddie Benson.
Stop adding good shows to the list. I don't see nothing wrong with this show. It's for little kids to laugh at. I don't agree that this was when Nickelodeon went downhill. When the Fairly oddparents came back and when the mighty b air that's when Nickelodeon became trash. Fairly odd parents wasn't that bad but it wasn't better when Poof came to the show. The old episodes were much better with just Timmy,Cosmo,and Wanda.
This show is super funny! I wish they were my friends, they have like no rules!
Some say this is where Nick went downhill
IT'S BETTER THAN SOME STUPID SHOWS LIKE SANJAY AND CRAIG, BREADWINNERS,PIG GOAT BANANA CRICKET,AND RABBITS INVASION.
V 10 Comments
68
Wizards of Waverly Place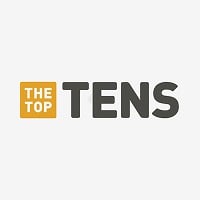 Wizards of Waverly Place is an American fantasy teen sitcom which ran from October 12, 2007 to January 6, 2012 on Disney Channel. The series was created by Todd J. Greenwald, and stars Selena Gomez, David Henrie and Jake T. Austin as three wizard siblings with magical abilities competing to win sole ...read more.
There's nothing at all just copying almost everything from Harry poter even the school the dress look like huffelpuff's house dress. There's just funny and the magic was nothing special at all. I'd rather watch hannah Montana instead of this.
A ripoff of Harry Potter
Peopole only like it because it magical. That's how it won an award.
It's at a low 65 for a reason.
It won an award for a reason.
ITS FUNNY.
69
The Fairly OddParents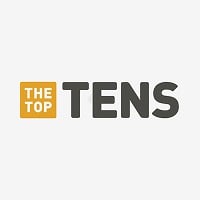 The Fairly OddParents is an American animated television series created by Butch Hartman for Nickelodeon.
The show's been dead ever since Poof and Sparky were added
Not early 2010-2011 Poof 2012-present with ALL of the characters ruined it and it all started with late season 8 and Sparky.
There Is nothing wrong with The Fairly OddParents. I suggest you delete this off here. - Yoshiarta123456789
Okay, the old seasons were amazing. But the new ones suck. So, I can see why it's on here.
V 1 Comment
70
Full House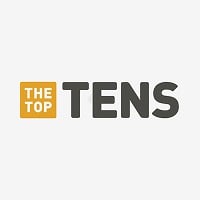 Full House is an American sitcom created by Jeff Franklin for ABC. The show chronicles a widowed father, Danny Tanner, who enlists his best friend and brother-in-law to help raise his three daughters.
This is my favorite show why isn't it one of the very last on this list and why isn't it #1 on the top?
V 4 Comments
71
Teenage Mutant Ninja Turtles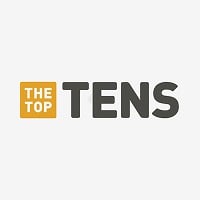 I love this show. Good character development and teaches the importance of families.
This show needs to be off air because it is so not funny
72
I Didn't Do It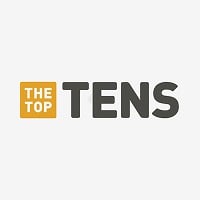 It tells 7 year old girls and boys to lie and break rules. It also is unrealistic, who would break into a museum and not go to jail? ( now you museum, now you don't ) or go to a movie theater and enspect popcorn, and not get caught by the manager after you spilled all of the popcorn and spilled juice every where? Personally, I think this show is retarded.
This show is new so I guess that's why it wasn't on here before, but Breadwinners was and that premiered after this.
This is a very bad influence on young children are children supposed to think that they can get away with things.
I can't believe they put Dick Butkus on this show. He should have tackled the kids and bam! It's a episode.
V 1 Comment
73
The Grim Adventures of Billy and Mandy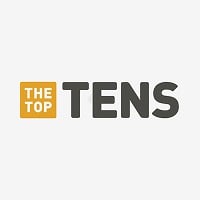 The Grim Adventures of Billy & Mandy (also known as Billy & Mandy) is an American animated television series created by Maxwell Atoms for Cartoon Network, and is the 14th of the network's Cartoon Cartoons (albeit namely when it was part of Grim & Evil; the show is considered separate from Cartoon Cartoons ...read more.
I used to watch this it was my childhood, I don't remember when the first time I watch it. - Yoshiarta123456789
It Was Disturbing, But Still Funny.
V 1 Comment
74
Codename: Kids Next Door
This might no have been all of that, but I can name a whole bunch of other cartoons that are far worse then this!
V 1 Comment
75
Zoey 101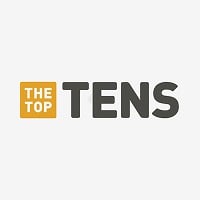 Zoey 101 is an American teen drama television series which originally aired on Nickelodeon from January 9, 2005 until May 2, 2008. It focuses on the lives of teenager Zoey Brooks (Jamie Lynn Spears), her brother (Paul Butcher), and her friends as they attend Pacific Coast Academy (PCA), a fictional ...read more.
This show is better than Drake & Josh, Drake & Josh fans have no taste in comedy, Drake & Josh has a laugh track and Zoey 101 doesn't.
This show had funny moments, like when Logan and Michael were making ribs lol.
WOW... Drake and Josh is wayy better then this crap!
76
Squirrel Boy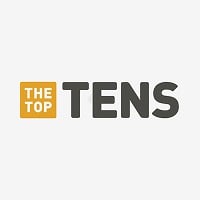 77
Sonny With a Chance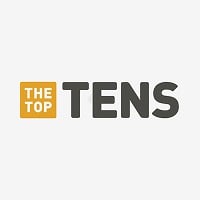 Sonny with a Chance is an American sitcom created by Steve Marmel which aired for two seasons on Disney Channel from February 8, 2009 to January 2, 2011. The series follows the experiences of teenager Sonny Munroe, portrayed by Demi Lovato, who becomes the newest accepted cast member of her favorite ...read more.
This show was a bunch of Disney Channel bopper crap! Demi Lovato can't act to save her life and the other actors suck as well!
78
React To That
Crappy, and stupid, Nickelodeon needs to stop importing shows from YouTube, that's how Fred started, YouTube may have content not appropriate for kids.
Another YouTube show for Nick to air on the coming year? WHY NICK? You need to respect kids for once.
My reaction to this dumbass show is...GET THE HELL OUT OF HERE
Why can't Nick leave YouTube alone.
V 2 Comments
79
PAW Patrol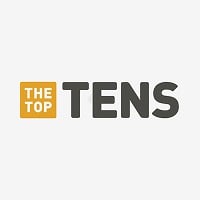 PAW Patrol is an Canadian animated television series created by Keith Chapman. It is produced by Spin Master Entertainment with animation provided by Guru Studio. In Canada, the series is primarily broadcast on TVOKids, which first ran previews of the show in August 2013. The series first aired on Nickelodeon ...read more.
Really? People this show s meant for LITTLE kids! Not people in middle school, High school, College students, or anyone not in school (unless you have kids who watch this).
Good show for kids but they say "Chase is on the case" too much.
I'm about 8 and I still kinda like it and I know my brother is in middle school but don't offend my brother he has autism
FOR GOD SAKE. PEOPLE STOP SAYING "weeh its for kids cry cry cry! " YOU CAN REVIEW ANYTHING. ITS CALLED FREEDOM OF SPEECH. - UnlawfulMatron
V 2 Comments
80
Bella and the Bulldogs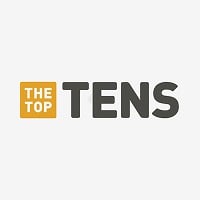 Bella and the Bulldogs revolves around Bella Dawson, a Middle School cheerleader who becomes quarterback for her football team . The series premiered on January 17, 2015 on Nickelodeon and is still running at time of publication .
I do not like this show.
I like this
This show needs to die
PSearch List
Recommended Lists
Related Lists

Top Ten Underrated Shows From Nick, Cartoon Network, Disney Channel, and the Hub

Best Shows from Nick, Cartoon Network, and Disney Channel

Top Ten Lamest Shows from Nick, Cartoon Network, and Disney Channel

Least Funny Shows from Disney Channel and Cartoon Network

Best Shows on Nick, Cartoon Network, Disney Channel, Discovery Family, Sprout, Smile of a Child, and PBS Kids of 2016
List StatsUpdated 23 Aug 2017
1,000 votes
141 listings
3 years, 242 days old

Top Remixes (4)

1. Secret Mountain Fort Awesome
2. Sanjay and Craig
3. Teen Titans Go!

ModernSpongeBobSucks

1. Fanboy and Chum Chum
2. Adventure Time
3. Uncle Grandpa

htoutlaws2012

1. Adventure Time
2. Sanjay and Craig
3. Uncle Grandpa

ItsDaWorldOfSNuGGLEZ
View All 4
Posts
Error Reporting
See a factual error in these listings? Report it
here
.