Top Ten Least Funny Shows From Nick and Cartoon Network
The Top Ten
1
Dora the Explorer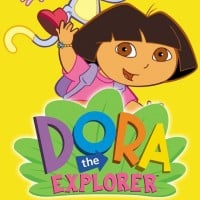 Dora the Explorer (2000 - 2019) is an American preschool educational animated TV series created by Chris Gifford, Valerie Walsh, and Eric Weiner in which Dora goes on adventures with her friend, a monkey named Boots.
I mean, Is Dora The Explorer supposed to be funny? - RobertWisdom
Dora the Explorer really sucks, but my mom loves it.
Dora for toddlers of course you hate it. It's not meant for you
Please nick cancel this horrible show
2
Fanboy and Chum Chum

Fanboy & Chum Chum is an American 3D CGI animated television series created by Eric Robles for Nickelodeon. It is based on Fanboy, an animated short created by Robles for Nicktoons and Frederator Studios, which was broadcast August 14, 2009 to July 12, 2014 on Random! Cartoons. The series was first ...read more.
Someone cancel this show now
3
The Problem Solverz

The Problem Solverz is an American animated television series that aired on Cartoon Network. Created by Ben Jones, it follows Alfe, Horace, and Roba, a group of detectives in their troubled town, Farboro.
Damn this show is boring and I laughed 0 times. more like "The Stupid Makerz".
That show was actually ok, but I admit it was really random, and the whole show was just one big giant seizure. - Discord
I thought the first episode was funny ("Pizza Time" and Roba's comment about the anti-wrinkling cream), but that's about it.
4
Uncle Grandpa

Uncle Grandpa is an American animated television series created by Peter Browngardt for Cartoon Network that premiered on the network on September 2, 2013. The series is based on Browngardt's animated short of the same name from The Cartoonstitute.
Least funny? Dora doesn't count as not funny. Nothing in the show tries to be funny, that's like saying that computer programs that teach kids how to type aren't funny. It's because they aren't. Now, when things TRY to be funny and they aren't, THEN it's unfunny. Uncle Grandpa tries to be funny. It doesn't work. The creators probably looked at shows like Adventure Time and Regular Show and they noticed that they can seem random sometimes. So they decided to make an entire show of random garbage on your screen that makes your IQ drop so low it comes out your ass.
Cartoon Network CANCEL IT NOW!
5
Fred: The Show

Fred: The Show is an American television series, created by Lucas Cruikshank that originally aired on Nickelodeon, in the United States from January 16 to August 3, 2012. It was cancelled after the first season due to low scores.
6
Breadwinners

Breadwinners is a 2014 animated comedy television series produced by Nickelodeon. It is about the adventures of SwaySway and Buhdeuce, two ducks who drive in a rocket van delivering bread to their customers.
I know this show hasn't aired yet, but I know it's going to be bad.
More like dead losers
In the commercials they are twerking. Please don't LET THIS SHOW HAVE ANYTHING BUT A PILOT
Breadwinners?!? More like StupidLosers!
7
Secret Mountain Fort Awesome

Secret Mountain Fort Awesome is an American animated television series created by Peter Browngardt that debuted in 2011 on Cartoon Network. The show revolves around a fraternity of five monsters who unleash wild stunts upon the public from their eponymous mountain fort. The show is loosely based on ...read more.
8
Marvin Marvin

Marvin Marvin is an American science fiction slapstick comedy television series that aired from November 24, 2012 to April 27, 2013. The series stars Lucas Cruikshank as the title character Marvin Marvin, an alien teenage boy adjusting to human life.
9
Planet Sheen

Planet Sheen is an American CGI animated television series. It is a spinoff series in the Jimmy Neutron franchise, focusing on the show's comic relief, Sheen Estevez, as he gets stranded on another planet. The show was hated by critics and fans for not using any of the original cast (besides the obvious), ...read more.
Yeah Jimmy Neutron was cool but that doesn't mean making a spinoff show about an unfunny character will be funny. - Discord
They should have just continued Jimmy Neutrons
10
The High Fructose Adventures of Annoying Orange

The High Fructose Adventures of Annoying Orange is an American live-action/animated TV series based on the characters from the popular web series The Annoying Orange, created by Dane Boedigheimer and Spencer Grove, which is made for the television by Boedigheimer himself with Tom Sheppard for Cartoon ...read more.
The Contenders
11
Sanjay and Craig

Sanjay and Craig is an American animated comedy television series that aired on Nickelodeon from May 25, 2013, to July 29, 2016, for three seasons and 60 episodes. The series is about a 12-year-old boy named Sanjay Patel who owns a talking pet snake named Craig.
All the kids talk about it in my school. Sanjay and Craig is cool Sanjay and Craig is one! SHUT YOUR TARTAR SAUCE ALREADY. These are the shows that kids like nowadays - JaysTop10List
IT HAS BARELY ANY LIKABLE CHARACTERS, AND CRAIG IS THE ONLY ONE WITH SENSE. It's not funny at all, and it only relies on gross-out humor. I'd throw a party if it got cancelled. - Discord
12
Adventure Time

Adventure Time is an American animated television series created by Pendleton Ward for Cartoon Network. The series follows the adventures of a boy named Finn (voiced by Jeremy Shada) and his best friend and adoptive brother Jake (voiced by John DiMaggio)—a dog with the magical power to change shape ...read more.
How can you say it sucks? It's the perfect show for me! If marceline was here I'd cuddle and lull her like a mom to her baby because she's love...
I hate adventure time because it's a Super Mario bros and Zelda rip-off.
If You Want to Hate on a show, Hate The Problem Solverz
This show sucks because same thing in every episodes.
Example: adventure, adventure, adventure.

Unlike regular show it has random good plots like party, adventure, comedy, action etc. but I like tom & jerry more. but why does everybody hate ed edd n eddy? That show is the most popular
13
How to Rock

How to Rock is a critically panned American teen sitcom that ran on Nickelodeon from February 4 to December 8, 2012. It stars Cymphonique Miller as Kacey Simon. The series is based on the 2011 book, How to Rock Braces and Glasses by Meg Haston published by Little, Brown Books For Young Readers and Alloy ...read more.
14
Out of Jimmy's Head

Out of Jimmy's Head, is an American live-action/animated television series. It was advertised as the first Cartoon Network's series in this genre, even though Big Bag was what took credit, while also including some animated segments.
15
Naruto

Naruto is an anime and manga franchise Naruto, created by Masashi Kishimoto. The manga was later adapted into a television anime, which was produced by Studio Pierrot and Aniplex. It premiered across Japan on the terrestrial TV Tokyo and other TX Network stations on October 3, 2002. The first series ...read more.
Get Naruto Of This List NOW!
16
Grojband

Grojband is a Canadian animated series developed by Fresh TV and distributed by FremantleMedia, Ltd and created by Todd Kauffman and Mark Thornton. ...read more.
This show sucks - SpaceGoofsGeekerBoy
17 Chop Socky Chooks
18
Level Up

Level Up is a live-action television series that was aired on Cartoon Network. A film with the same title, which served as a pilot for the series, premiered on November 23, 2011. The series premiered on Tuesday, January 24, 2012, at 8 p.m.
19
Incredible Crew

Incredible Crew is an American sketch comedy television series, created by Nick Cannon for Cartoon Network.
20
Johnny Test

Johnny Test is an American-Canadian animated television series produced by Warner Bros. Animation, for the first season, and Cookie Jar, for the remainder of the series.
WORST SHOW ON Cartoon Network, GLAD IT'S CANCELLED - BreadWinnersSuck
21
The Thundermans

The Thundermans is an American tween sitcom created by Jed Springarn. The show first aired in 2013. This show is about a family of superheroes who have adjusted to living a normal suburban life. On July 27, 2017, Nickelodeon released a statement to J-14, stating that the series has wrapped production ...read more.
22
The Naked Brothers Band

The Naked Brothers Band is an American children's television series created by Polly Draper for Nickelodeon.
23
Hall of Game Awards
It's Basically Cartoon Network's Version of The Kids' Choice Awards.
24
The Mighty B!

The Mighty B is an American animated television series co-created by Amy Poehler, Cynthia True and Erik Wiese for Nickelodeon. The series centers on Bessie Higgenbottom, an ambitious Honeybee girl scout who believes she will become The Mighty B (a superhero) if she collects every Honeybee badge.
25
Sam & Cat

Sam & Cat is an American teen sitcom that originally aired from June 8, 2013, to July 17, 2014, on Nickelodeon. It is a crossover spin-off/sequel of both iCarly and Victorious.
PSearch List