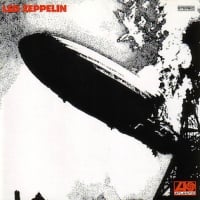 5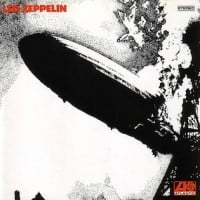 +
Led Zeppelin
Led Zeppelin was an English rock band formed in London in 1968. The group consisted of Robert Plant (Vocal), Jimmy Page (Guitar), John Paul Jones (Bass, Keyboard) and John Bonham (Drums). The band's heavy, guitar-driven sound, rooted in blues and psychedelia on their early albums, has earned them recognition as one of the progenitors of heavy metal. They achieved significant commercial success with albums such as Led Zeppelin (1969), Led Zeppelin II (1969), Led Zeppelin III (1970), Led Zeppelin IV (1971), Houses of the Holy (1973), and Physical Graffiti (1975). They also released lesser-known albums, Presence (1976), In Through the Out Door (1979) and Coda (1982), released two years after John Bonham's death. Their song 'Stairway to Heaven' is among the most popular and influential rock music of all time. Most of their Signature songs are ripp offs of blues,folk and rock musicians of the 60s and 50s and earlier.They have plagiarised 14 songs,and called by many a ''Cover Band''.
However in 1980, John Bonham's death had put an end to the band's career. But they have played some reunions with John's son Jason in 1985, 1988, 1995, and 2007. And from 2014-2015, they released Deluxe Editions of the albums.
Led Zeppelin are widely considered one of the most successful, innovative, and influential rock groups in history. They are one of the best-selling music artists in the history of audio recording; various sources estimate the group's record sales at 200 to 300 million units worldwide. With RIAA-certified sales of 111.5 million units, they are the second-best-selling band in the United States. They were inducted into the Rock Hall of Fame in 1995. Songs like "Stairway to Heaven", "Kashmir" and "Whole Lotta Love" make this band one of the most successful bands.
Version History:
Lists Featuring Led Zeppelin
Related Lists