Top Ten Online Legal Service Providers
Anything requiring legal services can be both tricky and expensive, especially if you have to use a lawyer. Simple tasks like setting up an LLC or getting a name changed can be done on your own without legal advice but making sure you get it right so you can sleep at night is a different story.

Lawyers are a dime a dozen and finding the right one from the potentially hundreds or thousands in your area can be like taking a shot in the dark. Every lawyer has their own fees and agendas and many are juggling multiple clients at the same time. Scheduling appointments and traveling to their offices can be a hassle and time consuming.

That's many many people are choosing to use online legal service providers for their legal needs. Below are the best online legal service providers on the market. These sites will get you what you need, with peace of mind you can sleep on, without breaking the piggy bank.

The Top Ten

1 Legal Zoom

From downloadable forms to dedicated personnel available to help you out, Legal Zoom has everything you could want. Their customer service team has all the answers to your questions, as well as suggestions to help you move forward.

Best services provided.

Visit Website

2 Rocket Lawyer

For those of you who need ongoing legal help, Rocket Lawyer has membership options available so you never have to go without. It's like having a lawyer on retainer and at your beck and call. Easy-to-fill-out forms and tons of features.

Visit Website

3 US Legal

Tons of forms to choose from - perhaps the largest database anywhere. The staff is friendly and full of answers.

Visit Website

4 CorpNet

While primarily a business-related site, they have amazing customer service and resources. Their prices put them at the top of any list.

5 Legal Shield

The services I have received from LegalShield are benchmark perfect. I have dealt with attorneys on numerous occasions and never felt like I have gotten the "best" representation until I moved over to LegalShield. The provider law firms that they use are the best, hands down. The fact that I can call them on an unlimited number of issues without being charged over and over is awesome.

Everything from family and auto to estate and financial services, Legal Shield has a plan and a professional to cover it. Forms are available online, and for a small subscription plan, you can have a lawyer on tap to help you out with your specific needs.

LegalShield is by far the best service I have ever had. It has saved me thousands of dollars over the 12 years I have been a member. The contacts to which we have access and the attorneys who review them are priceless. This is only the tip of what they can do.

6 Presto Experts

Advice, answers, mentoring, forms - you name it and these guys have it. They cover business law, corporate law, general law, the list keeps going. Personal advice and attention make these guys stand out.

7 We The People USA

When it comes to legal form preparation, We The People USA have got what you need. Just about every form you could ever want and someone to help you fill it out properly. These guys have years of experience, and their prices are incredibly low.

8 Smart Legal Forms

This site lets you create state-specific documents online and print them yourself. They have step-by-step tutorials to help you get the services you need filled out right and submitted the right way.

9 Public Legal

While the site may not be the prettiest, their expertise more than makes up for it. Forms, help when you need it, and even global legal help are all available.

10 FindLegalForms

A comprehensive site that offers you full form service and advice/help filling them out. Why have someone else decide what you need when you can do it yourself with a little help?

The Contenders

11 LegisOne

A virtual law firm for your legal requirements, LegisOne offers services ranging from Intellectual Property Rights to business and commercial services and contract litigation. Supported by excellent legal professionals and a technology team, they protect your legal interests as well as personal and business confidential data.

12 Lloyd & Mousilli

13 Legalist

Legalist helps companies and individuals turn litigation from a cost center into a profit center. Legalist is a litigation finance company that pays for all your attorney's fees and costs in litigation, in exchange for a share of the recovery if and only if you win your case. Legalist can help with unpaid invoices, contract disputes, or other litigation assets and can help realize the value of those claims.

Want to hire a lawyer but can't afford it? Legalist is a litigation finance company that pays for your legal fees. You only repay them if you win.

14 Cogneesol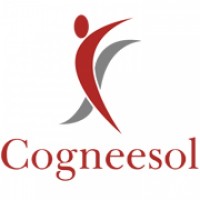 Cogneesol is a well-known ISO 9001:2008 certified company, providing excellent services globally in the field of finance and accounting, legal support, insurance, data management, data entry, research & analysis since 2008. We have team of experienced and dedicated professionals, as client satisfaction is our motto. We cater the requirements of various industries such as finance, real estate, restaurant,... read more
Cogneesol is a leading legal process outsourcing (LPO) company that provides high-quality legal support services to global attorneys, law firms, and businesses to ease their work burden. We work closely with our clients at affordable prices, allowing them to stay focused on their core legal issues. We assure over 60% cost savings and make it possible for our clients to expand their internal capacities and retain more quality at the same time.
15
Legal Support World
Legal Support World is a leading global legal process outsourcing company that has been providing legal services since 2008. These services include legal research and writing, contract review and management, litigation support services, paralegal services, and personal injury services. We cater to lawyers and law firms. Our in-house team is composed of management experts, attorneys, legal researchers, paralegals, communication specialists, and international strategic consultants in the legal sector. We offer personalized services to all our clients, delivering quicker turnaround times at attractive prices.
16
Argentum Law
Argentum Law is a disruptor in the global legal industry, offering outsourced general counsel services to start-ups, SMEs, and multinationals around the world. They operate around the clock and offer services at a fraction of the cost of hiring an in-house legal team or law firm.
17
TrademarkCart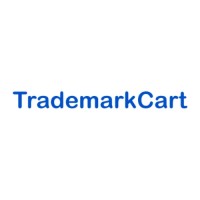 TrademarkCart is a service provider specializing in trademark registration and intellectual property services. The company focuses on assisting businesses in protecting their brand names, logos, and other assets through legal channels. TrademarkCart offers a streamlined process for trademark applications, providing consultation and legal advice. The company aims to be a reliable partner for businesses seeking to secure their intellectual property rights.
18 Legal Templates
BAdd New Item