Top Ten Lego Themes That Need to Be Made
The Contenders: Page 5
81 Donkey Kong
82
Mr. Game and Watch
For people that knows the mr. Game and watch series but don't have the games but maybe super smash bros brawl and they like legos they could make a lego theme of that.
83 Ice Climbers
84 Under Sea World
85 Wonders of the World
86 Animal Kingdom
87 Minute to Win It
88
Ratchet and Clank
Time travel and Jurassic Park were made actually, but this has potential. It's a family-friendly yet hardcore and has many recognisable weapons, locations, characters and bosses. Sets could include Drek's Mech, The Kerchu Mech, Captain Slags ship, the Starship Pheanix, The Galactic Ranger Drpoship, Aquatos, Annilation Nation, Yeedil, The Hoverbike Race and Ratchet's Garage as well as Holostar Studios
89
Spy
I think it would be a neat idea to release a spy theme, maybe with two organizations trying to spy on each other. It would be very enjoyable, I think.
90
Back to the Future
They made it already delorean time machine #october21 2015
91 Dead Rising
94 Street Fighter
95
Class Of 3000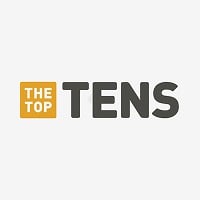 Sunny:And Remember Keep An Eye Out For ANYTHING suspicious What The
Crowd:WERE YOU BIGGEST FANS WHE LOVE YOU LIL D Just Sign The Contract All Ready - MEGAMANZEROSTRIDER
96 Spyro the Dragon
97 Star Wars Episode 7
98 Tetris
99 Puzzle Combat
100 Futurama
PSearch List
Recommended Lists