Top Ten Most Likely Subjects for Calendars Bought for 2017
Britgirl
The Top Ten
1
Kelly Brook

2
Scarlett Johansson
Wouldn't waste a dime for twelve months of this empty-headed, social-justice ignoramus. If boobs was brains, she'd be a minor genius. But that, like her political musings, simply is not reality.
3
Justin Bieber

4
The Walking Dead

5
George Clooney

6 Gleb Savchenko
7
Game of Thrones

8
WWE

9 Women of FHM
10
My Little Pony: Equestria Girls - Friendship Games

I would love one with Twilight and Sunset on the cover... - TwilightKitsune
The Contenders
11 Jorgie Porter
12 Mispronounced Words and Phrases
13
The Secret Life of Pets

14
Finding Dory

15
Poldark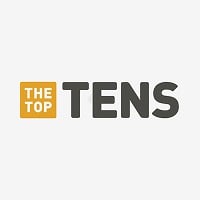 Poldark is a British-American drama television series that was first broadcast on BBC One on 8 March 2015. The first eight-part series was based on the first two Poldark novels by Winston Graham, adapted by Debbie Horsfield and directed by Edward Bazalgette and Will McGregor.
16 Horses
17
Sherlock

18
Quotes of Double-Entrendes and Priceless Innuendos
I remember the night I lay on my bed, squirming and moaning and occasionally arching my back, knees bent, legs apart. My whole body soaked in sweat. My fingernails dug into my partner's flesh. He grunted in pain but he understood the need I had. The need we both had.

He breathed into my ear: "Gotta push. Push! So close, baby..."
I moaned loudly again. I could feel something happening, something stirring inside of me.
"Coming...so close...! "
One final push and it was over. We both relaxed, exhausted against the bed. My partner stroked my damp hair away from my forehead; then kissed my lips tenderly.
I looked into my baby's piercing blue eyes and said, tearfully, "Meet your daddy."
;). - Britgirl
Love a good double insinuendorator:).
19 Overbite County's Twelve Lovliest Hinds
20
Funny Quotes
...And hillbillies...haha. What're you like, eh? :). I'd buy it! - Britgirl
21 Gentlemen Placing Delicate Tea Cups to Their Lips
22
Hayrides
...And twelve whole glorious months of it too... ;). - Britgirl
23 Raspberries
24
Nuts
...And my walnut crushers! - Britgirl
Wimmens - squirrels. Six o' one - dozen t'other.
25 Calendar of 365 Ways to Alienate A Friend
BAdd New Item
Related Lists
Top Ten Absurd Things Google Might Do If They Bought TheTopTens
Top 10 Companies That Should Not Be Bought by Disney
Top Ten Steps to Cook and Eat a Store Bought Pizza
Top Ten Things Electronics Arts Would Do If They Bought TheTopTens
List Stats
25 listings
1 year, 291 days old

Top Remixes

1. Kelly Brook
2. Scarlett Johansson
3. Justin Bieber
Britgirl
Error Reporting
See a factual error in these listings? Report it
here
.