Top Ten Best Lines from Beatles Songs
Alpha101
The Top Ten
1
"Let me take you down 'cause I'm going to Strawberry Fields. Nothing is real." - Strawberry Fields Forever
Every time that I here theses particular words, they send shivers down my spine. Every time that I hear these words, I can imagine myself wandering through Strawberry Fields. Every time I hear these words...you get what I mean. - Alpha101
To me, it's like an invitation to go on the whole trip with The Beatles - a siren calling out, luring you in... And what a Marvelous trip to take! 😍 - Billyv
2
"I saw a film today, oh boy. The English army had just won the war." - A Day in the Life
The best quote of possibly the best song of all time. The whole entire song is fantastic, but, for some reason, this has always been my favorite line of the song. - Alpha101
V 1 Comment
3
"Everyone smiles as you drift past the flowers, that grow so incredibly high." - Lucy In The Sky With Diamonds
John's emphasis on the word "high" always gets me. The whole song is a big, trippy masterpiece, and this sentence makes it that much better. - Alpha101
V 1 Comment
4
"I get by with a little help from my friends." - With a Little Help From My Friends
One of the Beatles' best songs, in my opinion. The whole chorus is what sells the song, but the first sentence is special to me because I began to realize, without friends, life is difficult and, most of the time, pointless. - Alpha101
5
"I'd like to be under the sea, in an octopus's garden in the shade." - Octopus's Garden
One of the best songs off of "Abbey Road." This is also the best line of the song. For some reason, whenever I listen to this song, I envision myself eating seafood in a restaurant. Is that strange? - Alpha101
6
"Remember to let her into your heart. Then you can start to make it better." - Hey Jude
Arguably one of the Beatles' best, I particularly love this line because, like "With a Little Help From My Friends," it states that, to me, you should love your enemies, no matter what they might do to you. While this is hard most of the time, I always keep this line in my head. - Alpha101
V 1 Comment
7
"She (We gave her most of our lives) is leaving (Sacrificed most of our lives) home (We gave her everything money could buy)." - She's Leaving Home
The voice just sounds so eerie, yet so calming while singing these lines. - Alpha101
The harmony on this gives me chills. Great (or should I say fab? ) list, Alpha101. - PetSounds
8
"Will you still be sending me a valentine, birthday greetings, bottle of wine?" - When I'm Sixty-Four
One of my favorites because it's just so catchy, yet so memorable and great at the same time! - Alpha101
V 1 Comment
9
"He say 'I know you, you know me. One thing I can tell you is you got to be free.'" - Come Together
One of the most recognizable quotes from the Beatles. - Alpha101
It's a cool quote - jmepa1234
10
"And in the end, the love you take, is equal to the love you make"- The End
Quite possibly the greatest line in the history of popular music.
Legend has it that the take used on the album is the final take, from the final day the boys were ever together in the studio.
They gathered themselves up, and walked out knowing they were the greatest that had ever been, and the greatest that would ever be.
The Contenders
11
"All you need is love." - All You Need Is Love
This quote is self-explanatory. - Alpha101
It is a short meaningful line - jmepa1234
12 "There, running my hands through her hair, both of us thinking how good it can be. Someone is speaking, but she doesn't know he's there." - Here, There and Everywhere
13 "Suddenly, I'm not half the man I used to be. There's a shadow hanging over me. Oh yesterday, came suddenly." - Yesterday
14 "The wild and windy night that the rain washed away has left a pool of tears crying for the day." - The Long and Winding Road
15
"A Love Like Ours, Could Never Die." - and I Love Her
Love the warmth of this line - jmepa1234
16 "You'll Never Know How Much I Really Love You, You'll Never Know How Much I Really Care" - Do You Want to Know a Secret
17 "How Could She Say to Me, Love Will Find a Way." - You've Got to Hide Your Love Away
18 "And When I Awoke I Was Alone, This Bird Had Flown" - Norwegian Wood
19 "Something In the Way, She Moves. Attracts Me Like No Other Lover" - Something
20
And in the End, the Love You Take, is Equal to the Love You Make. - Paul McCartney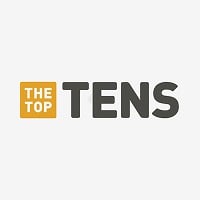 BAdd New Item
Recommended Lists
Related Lists

Best Beatles Songs

Best Songs from The Beatles White Album

Best Songs From The Beatles' Abbey Road

Best Songs From the Beatles' Revolver

Best Songs From The Beatles' Rubber Soul
List Stats
20 listings
2 years, 137 days old

Top Remixes
1. "Let me take you down 'cause I'm going to Strawberry Fields. Nothing is real." - Strawberry Fields Forever
2. "I saw a film today, oh boy. The English army had just won the war." - A Day in the Life
3. "Everyone smiles as you drift past the flowers, that grow so incredibly high." - Lucy In The Sky With Diamonds

Alpha101
Posts
Error Reporting
See a factual error in these listings? Report it
here
.