Top 10 Linkin Park Songs With Chester Only
lukestheman4 These are the best Linkin Park songs that don't feature Mike rapping or singing, just Chester. No disrespect to Mike but the slightest bit of him won't be accepted. Hope I don't sound mean.
The Top Ten
1
Breaking the Habit
My favorite song by LP. Breathtakingly amazing and I will always love LP thanks to this song. - lukestheman4
Chester is the best singer in the world and nicely sung the song. The feelings of Chester when he sings it shows that he is the passionate singer.

LP FOREVER
It is one my favorite song of Linkin Park. I love the lyrics of this song & mainly I like about this song is the vocal of chester bennington... This song is really awesome! Love chester!
I can't choose one song from his phenomenon list because chester is such a phenomenon, amazingly impossible singer... Love you linkin park!
2
New Divide

The only of my top 3 LP songs without Mike, but when playing Rockband Blitz, I thought I could hear him singing in the background of the chorus, is that just me?
It's the best song of Linkin Park in my opinion, chester is at his best in this song, it should be number 1
New Divide is all time best song.
Very awesome voice from chester bennington
3
Leave Out All the Rest

Man this song is a huge way better than other ones. People always say that minutes to midnight wasn't as quality as meteora and hybrid theory. I can say this album is the best album they've ever made by looking this song. So hands down. This song makes that album the best by itself.
Man this song is best on mtm album and also way better than breaking the habit... People please vote this song up...
Great song should be number 1
Best song. Hands Down!
4
Given Up

When we start talking about the 18 seconds scream in this song we stand still eventually and it makes me wonder does he have a tanker instead of lungs in his chest?
I adore the 'heavy metal' feel of this song. I love the guitar riff and that 17-second scream is so awesome.
Those song 17 minutes scream LIVE... I ADORE IT
This is the best song I have ever heard
5
No More Sorrow

He still doesn't do lead vocals... Which is why this is probably the best only chester song, along with a few others.
Mike is in No More Sorrow, if you listen closely to the chorus, he is clearly chanting 'No-o-o'
6
Numb

Mike sings in here - EmilyFire009
Mike is in here. - Johnalove
This song actually has Mike in the background, singing "caught in the undertow, just caught in the undertow".
Truly the best by Chester
This song has got everything
7
Pushing Me Away - Live Piano Solo
14?! Are you kidding me? This should be top 5, with only New Divide, Breaking the Habit, and Leave Out All The Rest in front of this! - goldiekitty2
Best of Best of Best

The notes that he reach in the entire music is to make a people crazy, and the piano in background is to take breathing...

Probabily one of the best ever LP music ever in the band history
Best live performance of Chester's voice
8
What I've Done
Mike is there in this song Chanting "Na Na Na" - Paree
This song has Mike near the ending.
Wonderful song by chester
What the heck? 14? It's one of the very top LP songs
Numb is not Chester only that's why it's at 15 but this...
9
And One
This one actually has a Mike rap at the end so please take this one off the list
10
Shadow of the Day

Its so so calm and deep... Seems to be as if it is easy to sing but man! That's not so!
I love this song, it's awesomely deep. Vote for it!
It is BEAUTIFUL and if anyone says it's bad I will be so angry!
It should be in number 1
The Contenders
11
Roads Untraveled

Why does this list not know the difference between Chester and Mikes singing?! - EmilyFire009
This is my personal favourite. It helps me feel better when I'm down. Really this song helped me through breakup. I owe my life to this song. AND IT WAS NOT EVEN ON THIS LIST!
What? Mike is the main vocalist in this song not Chester - wriddhak
Mike is the first one to sing in this song.
12
Powerless

13
Until It's Gone

This song is amazing and very meaningful I am in love with it.
14
Wish
He screams for all the song
15
In Pieces

I truly love the meaning of this song. I love it that Chester laid down some rough vocals. One of my favorite songs with Chester in it! Totaly in love with Chester bennington
It's a good song with only chester in it but also crazy guitar
This is the best song ever.
Love this song...so deep
miss you chester
16
Rolling in the Deep

Only a singer like Chester could sing this song like Adele or maybe better than her!
That performance was amazing. And in my opinions it was far better than it's original version.
17
Final Masquerade

Linkin Park worked so hard on this song and Chester put a lot of effort singing this song, so this deserves to be in the top 10 or even #1.
The Placement of this song in The Hunting Party is perfect. The lyrics bring me up.
I really liked this, I didn't think it would be the 17th.
I hate this page this song is unexplainable. It's not even in the top 10 Linkin Park songs.
18
I'll Be Gone

I'll Be Gone wasn't even in the list before, really?
19
What We Don't Know
Best Clean Vocals from Chester... Lyrics are so deep and meaningful, it's crazy
20
The Messenger

In my opinion this is one of the best Chester vocal melody in screaming - jaykay
21
Across the Line

22
Valentine's Day
I love this song! It's beautiful song! lol
23
Castle of Glass

This song has mikes singing - Th3Zm0nst3r
This is the best song amazing music and you will hear it a lot best song.It should be in top five
24
One Step Closer

Mike sings "Cause I'm one step closer to the edge and I'm about to break" in the hook - yaygiants16
Mike is in, they scream together. - Johnalove
This is awesome
25
Crawling

I agree that it's a good song, but Mike raps in the pre-chorus.
26 Robot Boy
27 Guilty All the Same
28
One More Light

29
Not Alone

Inspiring and for a good cause. Incredible.
30
Mark the Graves

31
War

32
Sharp Edges

Favourite song from OML.
33
Halfway Right

34
Runaway

It does have mikes raping for a couple of lines - Th3Zm0nst3r
35
Talking to Myself

36
Nobody Can Save Me

37
Battle Symphony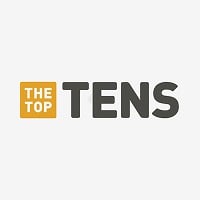 38
In the End

Bruh. Mike raps for like, MOST OF THE SONG. - yaygiants16
Mike literally raps the whole time in this song, it is not Chester only. - Johnalove
The Voice And The Rap - ANONYMOOSE
BAdd New Item