Top Ten List of Australian Free Classified Sites
List of top 10 brand websites which allows free classified ad posting in Australia. These sites provide online platform to buyers as well as sellers to sell and buy their products cost effectively.
The Top Ten
1
Locanto Australia
Don't wast your time with this site, they delete genuine Ads, but let scammers through.
Love this site. I'm a premium member and PAY FOR MY ADD. Only scammers and fake profiles like free advertising!
Horrible site. They've made everything premium use only.
One of the worst
Visit Website
2
Gumtree
Getting greedy last week 5 adds this week 1 now have to pay
Gumtree good
It's great.
The Database king - This site have more than 7 lakh advertisements in their database. - vikisangre
Visit Website
3
Rackons.com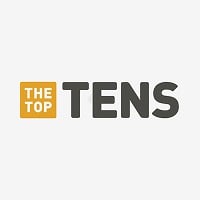 Rackons.com is a free local classifieds website & online classifieds platform where you can post free advertisements related a business, product, items and service offered in India. Rackons.com, launched in 2015, a place where people can connect with each other to buy/sell/find goods and services. Rackons.com ...read more.
Best Classified site in Australia.. Post free ads No limit..
This site got lots of organic traffic from Google... - rackons2015
Great site in Australia as well as other countries - rackons2015
I find this site very hard to use...all the ads are overseas, could only find a few in Australia...
Visit Website
4
HotToFind
Great site... Looks good.. Post anything you want for free.. as many times as you want... Almost anywhere.. Loads of traffic and users
HotToFind is a Free online general purpose classifieds and listing site. Select your country and browse free online classifieds and listing from various categories posted by users in many countries. Buy / Sell / Trade anything online for free.

Sign up and post your ads instantly!
good site
5
Australiads.com
Best site for classified
Australiads.com is a top free local classified site in Australia. - australiads
6
Gofreeclassified.com
Go Gofreeclassified.com to post free ads in Australia. it's a completely free Australian classified to post 100% free ads.
7
gopost.com.au
Old and classic design website capable to provide genuine users to your ads. - vikisangre
8
Clickxoo.com
Hello, Looking for business loans, personal loans, home loans, car loans, student loans, debt consolidation loans, unsecured loans, venture capital, etc. Or you've been denied credit from a bank or financial setting for one or more reasons. You well your credit solutions! I am a pastor, a private lender, loans to businesses and individuals at a low and affordable interest rate of 3%. Interest? Please contact us for processing credit transfer follow within 48 hours. CONTACT:richardburnjones@gmail.com
9
xtree.com.au
Best australian classified for easy submission.
Easy to publish your ads in free of cost.
"Free Australian classified webiste"
"Its free to add your business"
10
Chaosads.com
This a new fast and easy to understand classifieds website! Posts free ads IMMEDIATELY and I received responses within one hour of posting my as!
The Contenders
11
Quickzon.com.au
Free Classified Ads in Australia, business advertising
Good site for business advertising
Best website for classified ads.
Fast search results
12
oooms.org
Very powerful website. Lots of information as well news section from multiple sources. Our Company using few years and very pleased.
Tom Brown...Sidney Australia
Very well done. Good Service. Thanks
Very nice and useful website
cool
13
FreeAdsAustralia
Freeadsau is fastest growing website which allow free ad posting in Australia. - vikisangre
14
Kiosk Online
Where buyers meet sellers - vikisangre
15
TrueFinders.com.au
Australia's Best Business Directory for All cities. Verified Directory, Instance approval and Free
This is good site
Instance approval easy to use. good site
16
AUFreeAds
Aufreeads is a one decade old website. It have lots of regular users and advertisers. - vikisangre
17
Sellbourne.com
Melbourne's free classified web site allows you list your items without registration.It is popular in Melbourne and becoming more popular in Australia wide.
18
adolx.com
Best ad posting sites for free ad posting free classified sites for buy and sell.
Best ad posting sites for free is called adolx.com
Ad posting site for sell and buy product job posting and get your site SEO rank up to date. so go for adolx.com - adolx
19
au.claseek.com
Free classified ads in Australia. Properties, jobs, fashion, vehicles and many more.
Excellent free classifieds in Australia! Fast-loading
Classifieds for all states in Australia
20 RiDiT.com.au
21
ADSCT.COM.AU
I post my car for sale ad here and get quick responses within minutes. Very Powerful website.
Post Unlimited Free Ads along with Bulk posting Option - rohitch61
22
www.buysale.com.au
Buy, Sell & Explore. Australia's free Marketplace to buy in your local area! Find cars, furniture, electronics, jobs, real estate & more for sale across Australia
This Website is Awesome.
Awesome Website. Easy to use.
23
DewaList
More than 10 lakh active users and 1 crore views. - vikisangre
24
Singh Marketplace
Indian Classifieds in Australia
25
Classibazaar.com.au
Classibazaar.com is an online classifieds advertising platform.
Everything under one umbrella i.e. Real estate advertisements, job search etc.
26 truefinders.com
27
Adproceed.com
Australia Classified Site
28
saleme.com.au
Easy to publish your ads in free of cost Very powerful website. Our Frends are using this site.
David..Sidney Australia
Best Australia classified site. we can post ad fee free.
Buy / Sell / Trade anything easy login
People and businesses can use saleme.com.au to buy and sell items on online Australia. You can find things to buy in selme.com.au fee free. - carjet
29
Aus-Bizlist.net
One of the better classified advertising online for locals to search free local ads.
Aus-Bizlist is a registered Australian company and registered Trade Mark
Looks like a good site for selling virtually anything legal.

I also like Aus-Bizlist. Com it is established now as a great place to locate local businesses.
Easy to register and list Free Ads.
Has as variety of categories to use.
Aus-Bizlist has good easy to use listing is straight forward and worth paying small amount to upgrade ads... highly recommend the.com and.net Aus-Bizlist sites
30
adpapa.com.au
New classified website Australia easy to register and list free ads. - adpapa
Free Local Classifieds Ads Site adpapa.com.au from all around Australia only
Good classified site
New classified website Australia
31
Baalai.com.au
Easy to use and absolutely free
This is a good one.
32 Elsner.com
33
laraclassified.com.au
Free classified

Best home improvement, health, lifestyle, fashion, travel, sport and current affairs. Now give relevant backlinks to your site.
34
postad.com.au
Australian classified Ad

Easy to register and list Free Ads
Very helpfull Site...
35
toppages.com.au
Best free classified add website for Australian business
36
Carjet.com.au
Used car for sale Australia
Best car saling Australia website
37
Crackerclassifieds.com
Great cracker and backpage alternative all categories are free all featured ads just $1 for up too 180 days
38 CDRReport.com
39 xyzcarsale.com.au
40 activepages.com.au
41 everydayblogs.com.au
42 ssl.org.au
43 e-cleaning.com.au
44 myhomeimprovement.com.au
45 searchnearby.com.au
46 servicefinders.com.au
47 plumberpages.com.au
48
au.sellbuystuffs.com
Great Website for Australia. - freebacklinkwebsite
BAdd New Item